Ant Group, formerly known as Ant Financial, is a Chinese technology company founded by billionaire Jack Ma and currently owned by Ma's holding company, The Ant Group. The group owns and operates several financial services, technology and internet companies including Alipay, mobile payments app MYbank and Alibaba Health. In recent years the company has come under increasing pressure from regulators in China as it expands its digital payments business. With scrutiny from the Chinese government likely to increase in the coming months and years, one potential option for Ant Group is for its founder Jack Ma to divest his stake in the company. In this article we are exploring what would happen to Ant Group if this was to occur.
It is clear that without its founder at the helm of the business Ant Group will struggle to retain its market position. Moreover, Ma's divesting his stake would inevitably face greater scrutiny from both domestic competition authorities and foreign investors – who may see it as an opportunity to invest in a high-profile Chinese venture now familiar with international operating standards. In addition, labour costs could also be expected to rise given these dramatically changing circumstances, making operations more expensive for the organisation.
If Ma were to divest his entire stake in Ant Group it could represent an enormous shift in the way it does business – particularly when it comes to decisions about strategy and major changes such as merger & acquisition activities that could affect future growth prospects of the organisation – something which would likely be heavily influenced by investors with new-found stakes in the company's success moving forward.
What is Ant Group?
Ant Group is a Chinese technology company that offers online payments, finance-related services, retail products, credit scoring and more. The group is operated by Jack Ma's Alibaba Group and was formerly known as Alipay. It operates the Ant Financial Services Group in China and serves businesses abroad through its Ant Global business.
The company's main offerings involve digital payments, digital banking, wealth management, lending services and insurance solutions. Through these offerings, the company helps bring financial services to China's unbanked population and offers credit options to small businesses that were previously unable to access such services elsewhere.
Ant Group launched on the Hong Kong Stock Exchange in October 2020 with an initial public offering (IPO) valuation of $37 billion. Jack Ma owns a 2% stake in the company with Alibaba holding 33% at the time of writing. This means if Ma were to divest his stake in Ant Group it would significantly reduce his influence over the business. However, at least it would remain under majority ownership by Alibaba for now.
The group owns and operates several financial services, technology and internet companies including Alipay, mobile payments app MYbank and Alibaba Health.
Jack Ma's Stake in Ant Group
There have been reports that Jack Ma, founder of Ant Group, is reportedly exploring options to divest his stake in the company and give up control.
If Ma did decide to go ahead with a divestment, the repercussions would be significant and far reaching, with a wide range of consequences for the company, its stakeholders, and its customers.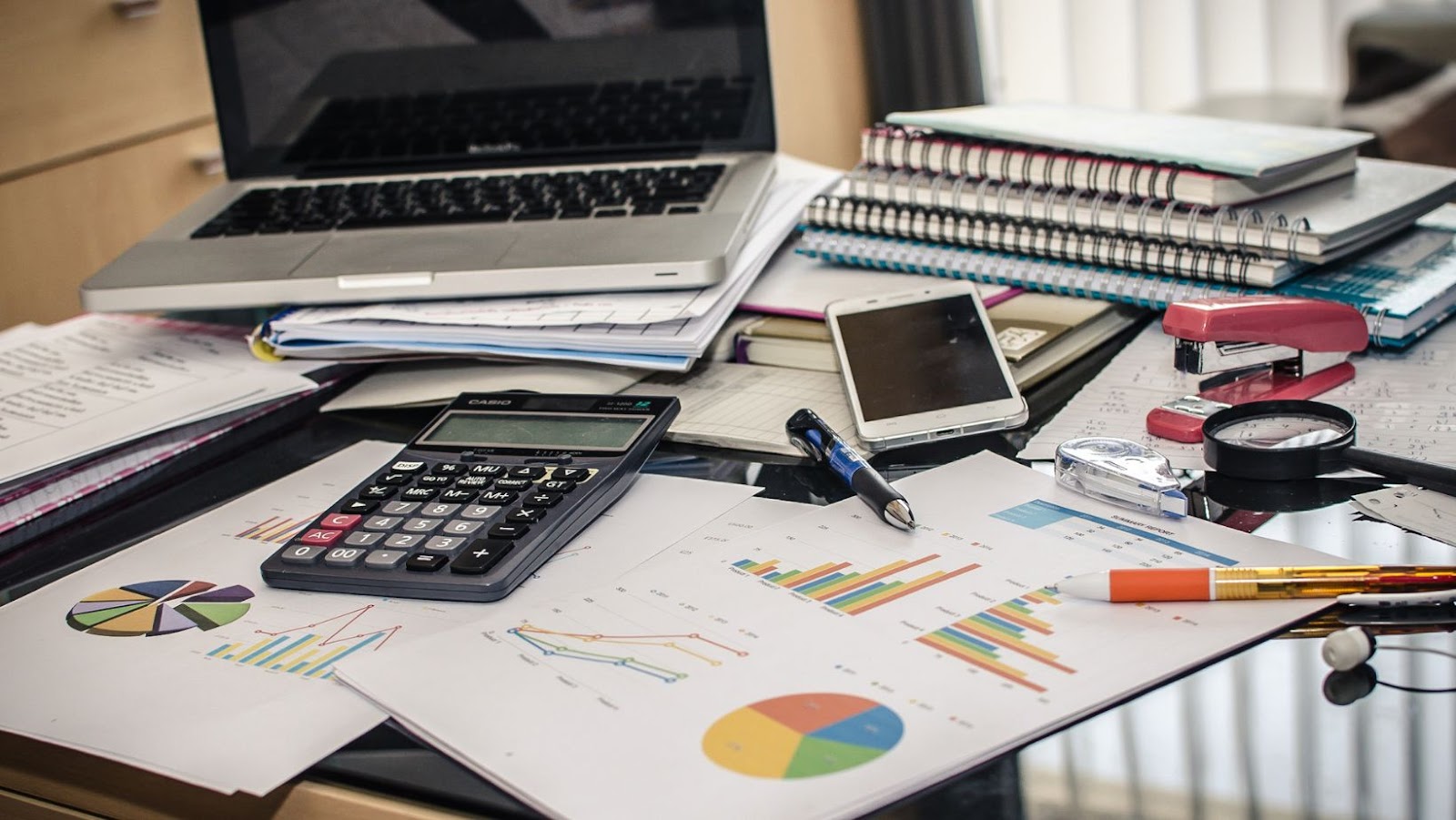 This article will explore the possible implications of Ma divesting his stake in Ant Group.
Current Ownership Structure
As CEO of the Alibaba Group, Jack Ma holds a significant stake in Ant Group, which is majority-owned by the Alibaba Group. However, the remainder of Ant Group's ownership has been dispersed among several investors, including China's sovereign wealth fund, China Investment Corporation (CIC). Approximately 36% of Ant Group is held by entities affiliated with Alibaba and CIC.
Ma holds an estimated stake of around 8.8% in Ant Group. This substantial holding makes him one of the largest shareholders and vest him with significant voting power at the entity level. Should Ma decide to divest his stake in Ant Group, it would have wide-ranging implications since his exit would reduce shareholding concentration and alter control power structure within the company.
Moreover, suppose Ma were to significantly reduce his ownership over Ant Group. In that case, it could lead to dissonance among other stakeholders who may view such a decision unfavourably as well as potentially causing a decrease in market capitalization due to decreased demand for shares held by Ma.
Potential Impact of Ma Divesting His Stake
Jack Ma is the founder, primary shareholder, and figurehead of Ant Group. He owns 33% of the company, a stake worth an estimated USD 14 billion at current market prices. If Ma were to divest his stake in Ant Group, it would significantly impact the company and its operations.
The first impact of Ma's divestment would likely be a fall in share price. The share price of Ant Group may dip depending on Ma's stake size and the breadth of his divestment. This could affect other shareholders adversely as they could see their investments devalued. In addition, there may be more uncertainty surrounding the future direction of Ant Group should its figurehead step away.
Furthermore, divesting Ma's stake might mean that he loses his voting rights in the company including over major issues such as shares buybacks and dividend distributions among other decisions related to management team changes or strategic adjustments. Such consequences could lead to further instability within Ant Group's corporate structure levels leading to fluctuations in share price regardless of any other subjective influences in market relations or technologies linked with those investors must consider when making decisions in holdings with this type of organisation structure size.
Lastly, without Jack Ma at the helm, morale may be affected amongst employees at all levels across Ant-Group departments. This can affect productivity which can alter business performance and possibly affect revenue dramatically thus affecting shareholder trust irreversibly if not managed swiftly by bringing management talent from outside or inside executives who are capable enough to take control swiftly and navigate through such tricky matters with composure yet punctuality for particular organizations dealing with technological advancements that require extra care dynamically associated with detailed filings aligned timely yet regularly across different corporate environments integrated globally due to accelerated technology reach progressing more effectively despite any subjective influences among publicly listed entities along some annual reports required by certain regulatory architecture limits inline with certain governmental oversight standing ready lest certain unforeseen circumstances arise during actual transactions between institutional investors backed temporarily while managing risks associated with technology based innovations especially when scaling upwards towards global expansions which require significant capital investments phase wise as well as risk adjustments accordingly before reversing profits measure according key investor segments all while being careful not bring disruption against overall Sustainable Development Goals (SDG) achieved sustainably yet swiftly if demanded by law entities dedicated specially safeguarding public interest doctrines beyond normal operational parameters pre-defined adequately for stakeholders involved regarding such future unknown exposures & potential liabilities given diverse global functionality now expected from money exchanging entities integrated landscape constantly mandated universally enforce heightened regulatory compliance measures continuously assessed from time-to-time respect respective countries geographies subjected matters linked governance initiatives sovereign or supranational related initiatives.
Ant Group is Reportedly Exploring Options for Founder Jack Ma to Divest his Stake, Give up Control
Ant Group is reportedly exploring options for founder Jack Ma to divest his stake and give up control. However, if Ma does indeed go through with this plan, there may be some regulatory challenges that he and the company would need to face. These could range from potential restrictions on the company's operations, to changes in its ownership structure, to more significant implications.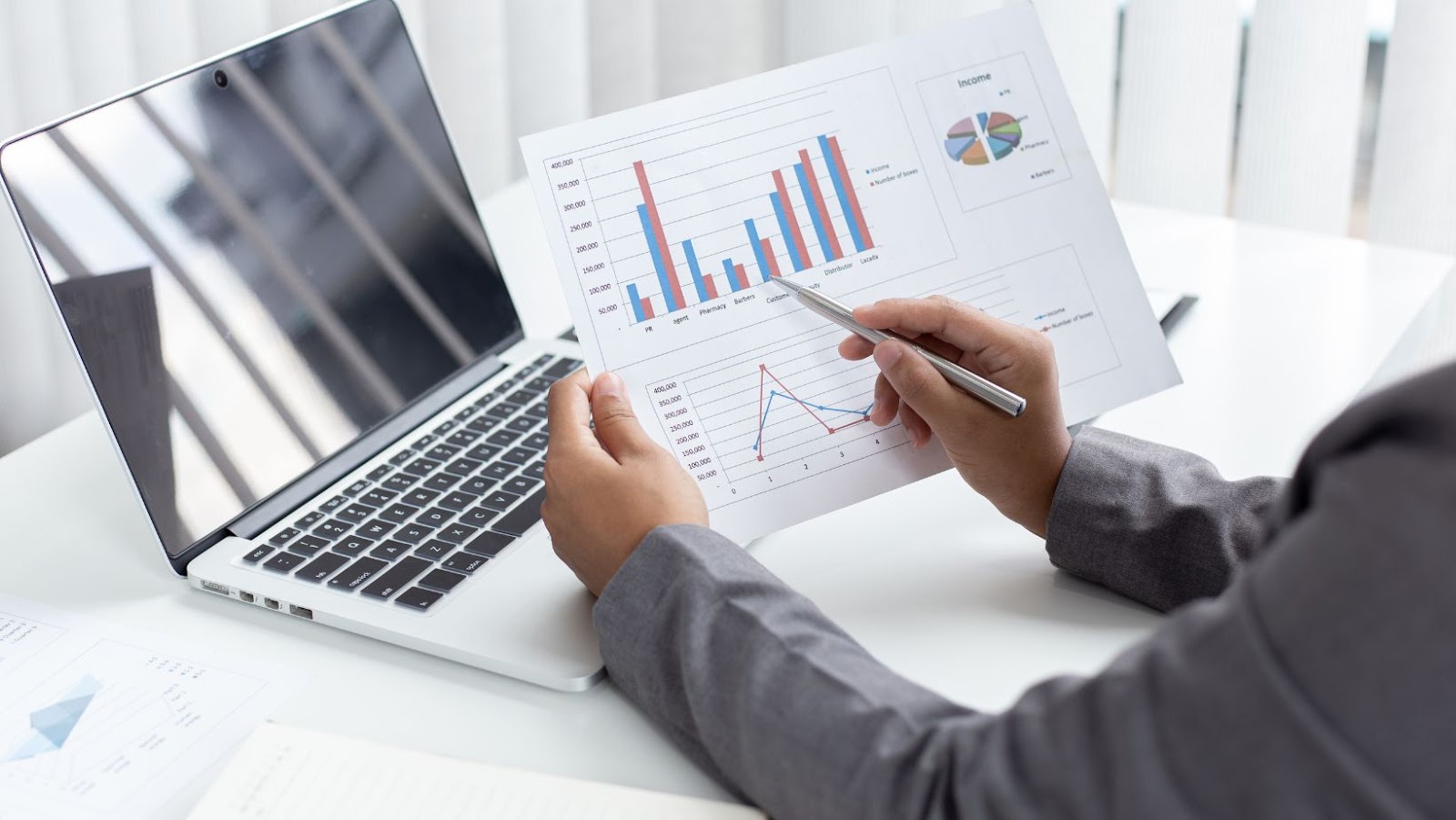 Let's look at the possible regulatory challenges Ant Group may face.
Potential Regulatory Changes
The potential for regulatory changes has been a looming concern surrounding Ant Group's public listing. In addition to the potential of political interference from Chinese officials, the Chinese financial regulator has increasingly made its presence felt over the past year. In July 2019, the China Banking and Insurance Regulatory Commission (CBIRC) published a draft version of new payment service rules requiring payment companies with more than 10 million users to hold assets corresponding to their outstanding payments in a qualified depository institution.
Furthermore, Beijing is also looking at introducing new regulatory guidelines for fintech firms that provide financial services. This is expected to include heightened requirements on customer verification and monitoring of widespread usage. The new rules are set to effect in 2021 and could significantly impair Ant Group's current operations.
As these regulations start taking shape and additional restrictions become more apparent, it is possible that Jack Ma's current stake in Ant Group could be subject to further divestment or alteration by the Chinese authorities. With potentially stricter capital requirements being imposed on fintech companies such as Ant Group, this could lead to ownership restructuring or divestiture of stake as Beijing attempts to control Ant Group's size, growth, and efficacy within its borders.
Ma holds an estimated stake of around 8.8% in Ant Group. This substantial holding makes him one of the largest shareholders and vest him with significant voting power at the entity level.
Potential Impact on Ant Group's Business Model
If Ma were to divest his stake in Ant Group, it could significantly impact the company's ability to carry out its business model. The Chinese government has implemented several regulations to curb the rapid growth of digital finance and technology firms. Many of these new regulations, including increased restrictions on risk management, tighter liquidity rules and more stringent capital requirements to protect consumers, could hurt Ant Group's profits and operations.
In addition, there are concerns about Ant Groups' stance on financial inclusion because of its open access platform which allows for access by greater numbers of people with less available financial information. This means that the company does less identity authentication and data review. The new laws would require a review process before issuing any loan. This may hinder its business model by making it less responsive and burden its operations financially due to the need for additional staff or third-party sources that facilitate background checks.
Lastly, another major concern is that to comply with some laws related to personal data collection, privacy protection and anti-money laundering efforts, certain data must be stored domestically in China versus using cloud storage platforms outside the country. That might force some customers who prefer more powerful cloud storage solutions off of Ant's platform, as they would not meet their compliance requirements designed for their specific markets outside China. As a result, this will limit their potential targeted customer base and revenue potential from overseas clients who are unwilling or unable to abide by those mandated requirements for privacy protection etc.
Potential Impact on Ant Group's Future
If Jack Ma, founder of internet giant Ant Group, succeeds in divesting his stake and giving up control of the company, it could have a huge impact on the future of Ant Group. Reportedly, Ant Group is exploring options for this scenario to come to fruition.
It is important to understand the potential ramifications for Ant Group if Jack Ma does relinquish control of the company. This section will explore the potential outcomes of such a scenario.
Impact on Shareholders
The potential impact on shareholders of Ant Group, if Jack Ma divested his stake in the company, would depend on various factors. For example, it could be beneficial if new investors could provide capital allowing the company to pursue previously unthinkable initiatives and utilise increased resources. Alternatively, some investors may be concerned about losing a major influencer in Jack Ma and become hesitant to buy stock in a company without their founder's guidance.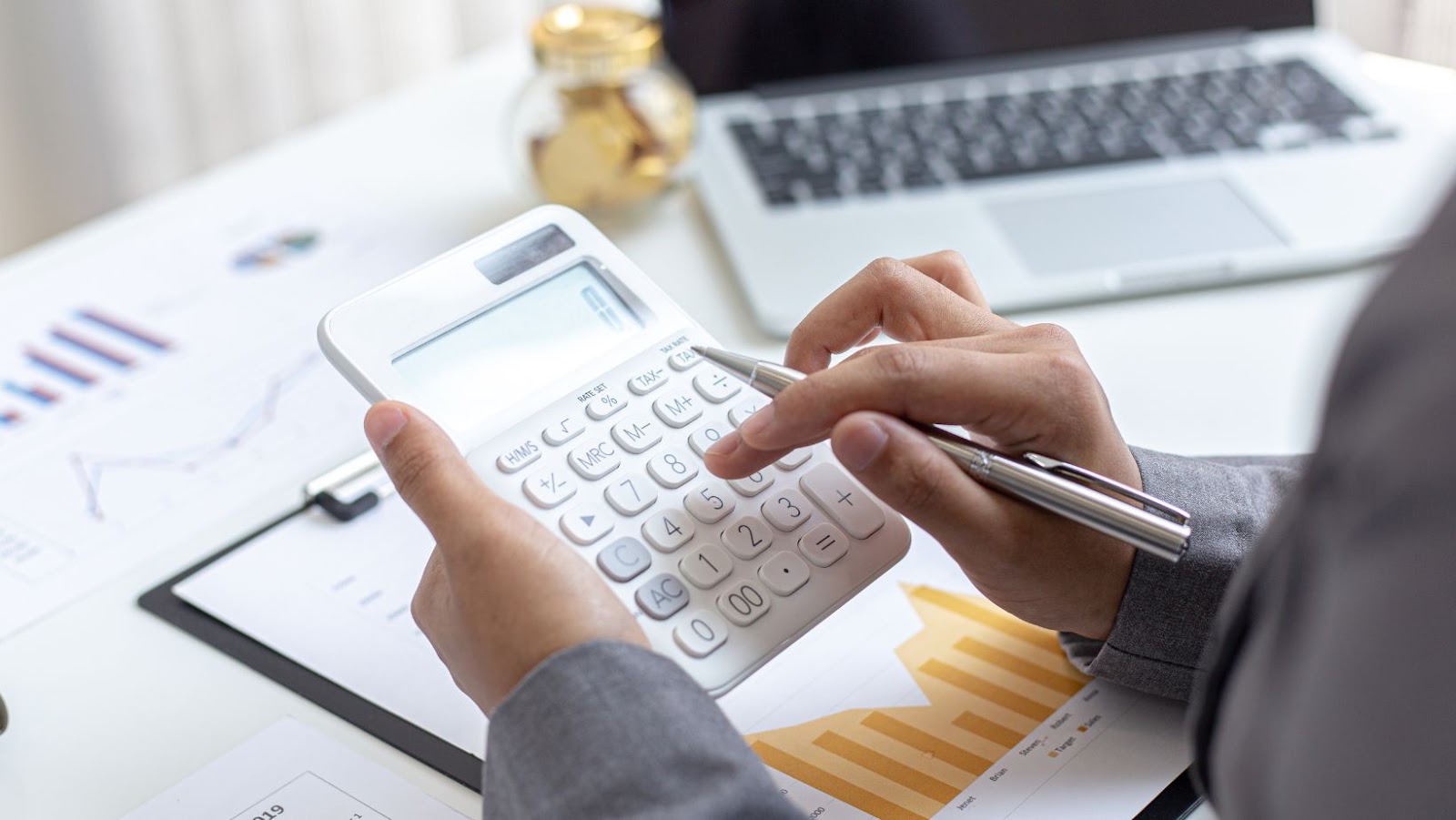 In addition to impact through changes in investors' behaviour, the new setup can also affect strategic decisions regarding operations and finances. Without Jack Ma's direct input, decision-makers might lose over which direction would provide the most value for shareholders. This could lead to side-bets being made, which may incur additional expenses or opportunities foregone due to lack of decisive action from management.
On the other hand, some of Ant Group's properties like Alipay might still benefit from association with Alibaba—with Jack Ma remaining as its major shareholder—due to brand recognition and favorability from Chinese customers already connected with Jack Ma and Alibaba's e-commerce platform. Thus, investments into Alipay may continue despite the change in leadership structure at Ant Group.
Overall, determining whether stakeholders will benefit or suffer after divestiture largely depends on whether connection with Alibaba is maintained and how well decisions are handled by its managers post-Jack Ma's departure.
A key risk to Ant's future is a possible flurry of regulatory punishments due to its ambition and dominance of the Chinese FinTech industry.
Impact on Financial Performance
An analysis of the potential financial impact of Jack Ma's divestment from Ant Group reveals a mix of positive and negative results. While the increased transparency in ownership structure could lead to gains in stock prices, it is uncertain how the restructuring will affect the company's bottom line performance over the long run.
A key risk to Ant's future is a possible flurry of regulatory punishments due to its ambition and dominance of the Chinese FinTech industry. Any misstep by Ant Group could lead to fines and reputational damage, harming financial performance. Even without penalties, multinational companies face difficulties entering China due to its restrictive regulations, making it increasingly difficult for international firms to compete with Ant Group.
At the same time, Jack Ma's decision could open up investor opportunities. A new ownership structure could pave the way for large-scale investments from sovereign wealth funds or other major investors looking for a stake in one of China's most prominent tech companies. This would provide fresh capital for continued growth and competition with established banking corporations throughout Asia.
Overall, Jack Ma's departure from Ant Group may positively and negatively affect its financial performance going forward. However, investor sentiment must remain strong with any changes resulting from his divestment. This sentiment will ultimately determine how successful these changes increase profitability and market share.
tags = Ant Group, Jack Ma, Beijing's scrutiny, financial technology giant, sources jack ma chinesezhureuters, Reuters , People's Bank of China