In the world of investments, The phenomenon commonly referred to as FOMO (Fear of Missing Out) plays a significant role in shaping investor behavior. FOMO refers to the sensation of panic or uneasiness that emerges stemming from the concern of not partaking in lucrative experiences or opportunities. This psychological phenomenon has gained particular prominence in the context of cryptocurrency investments. In this article, we will delve into the psychology behind FOMO and its connection to the crypto market, exploring how this fear drives investment trends.
The Nature of FOMO
FOMO stems from the basic human desire for social connection and a sense of belonging. In the age of social media, where constant updates on the achievements and experiences of others are readily available, FOMO has become more prevalent. Seeing others achieve success or profit from certain investments can trigger a fear of missing out on similar gains. This fear can be intensified when coupled with the perception of limited time or scarcity, leading individuals to make impulsive decisions.
FOMO and Cryptocurrency
The crypto market, with its volatile nature and rapid price movements, provides an ideal breeding ground for FOMO-driven investment trends. Bitcoin, Ethereum, and other cryptocurrencies have experienced significant price surges in recent years, creating a sense of urgency and excitement among investors. The fear of missing out on substantial profits often drives individuals to invest without fully understanding the underlying technology, risks, or long-term prospects.
The Influence of Social Media
Social media platforms have become instrumental in amplifying FOMO and its impact on investment decisions. Users often share their investment successes, enticing others to join the trend. When news of skyrocketing crypto prices circulates on these platforms, it can trigger a powerful psychological response in individuals, pushing them to invest quickly, driven by the fear of missing out on potential gains. The constant stream of success stories further reinforces the belief that one should not miss out on the opportunity.
Herd Mentality and FOMO
Herd mentality, a behavioral bias characterized by individuals following the actions of the majority, plays a crucial role in FOMO-driven investment trends. When people see others profiting from a particular investment, they often feel compelled to follow suit, fearing they will miss out on potential gains.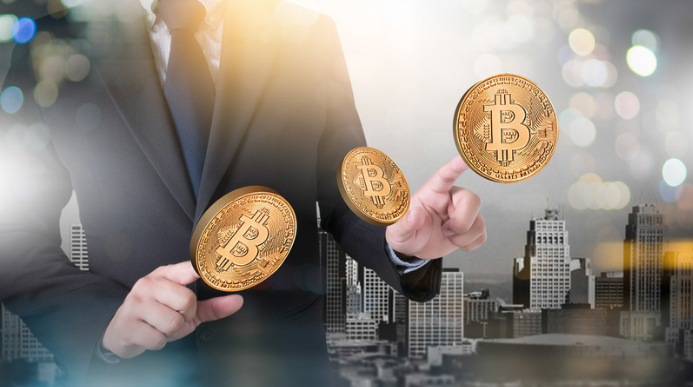 This behavior creates a self-perpetuating cycle, with each new investor drawing more attention and fueling the trend. However, it is important to note that following the crowd does not guarantee success and can sometimes lead to significant losses.
Overcoming FOMO in Investments
To overcome the negative effects of FOMO, it is crucial to approach investments with a rational and well-informed mindset. Here are a few strategies to help mitigate the influence of FOMO:
Research and Education:
Gain a solid understanding of the cryptocurrency market and the underlying technology. This will enable you to make informed investment decisions based on thorough research rather than impulsive emotions.
Long-term Perspective:
Shift your focus from short-term gains to long-term investment goals. Cryptocurrencies, like any other investment, can be volatile in the short run but may offer significant potential in the long term.
Diversification:
Instead of solely focusing on a single cryptocurrency, consider diversifying your investment portfolio. This approach helps spread the risk and reduces the impact of any single investment's volatility.
Setting Realistic Expectations:
Understand that not every investment will yield extraordinary returns. Set realistic expectations and avoid chasing quick profits based solely on FOMO-driven impulses.
The psychology behind FOMO and its influence on investment trends, particularly in the crypto market, is a fascinating area to explore. The fear of missing out, fueled by social media and herd mentality, can lead to impulsive investment decisions with potentially negative consequences.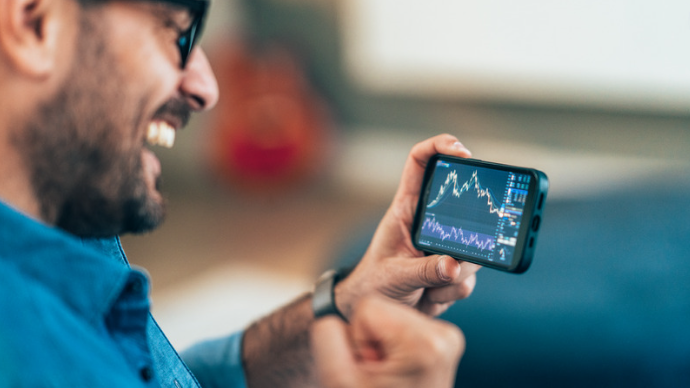 By adopting a rational approach, conducting thorough research, and focusing on long-term goals, investors can overcome the negative effects of FOMO and make more informed investment choices. British bitcoin profit is a trading software that can provide valuable insights and analysis to assist investors in making actual informed decisions.
Remember, it is essential to always stay informed and avoid making investment decisions solely based on the fear of missing out.
Bitcoin Era is a trading software that can provide valuable insights and analysis to assist investors in making actual informed decisions.