Parenthood can be daunting, especially when deciding what parenting style is best. Unfortunately, there are many myths floating around about parenting that can lead new parents down a confusing path.
In this article, we'll explore some of those common parenthood myths and why they're untrue.
Myth 1: Parenthood is Easy
Parenthood is not easy, and it is important to debunk this common myth perpetuated by media and society. Parenthood comes with various challenges, from physical exhaustion to emotional stress and financial strain.
Myth 2: You'll Regret Not Having Children
The myth that not having children will lead to regret later in life is unfounded and can be dispelled. However, while it's true that some people may experience regret for not having children, it's not a universal truth that applies to everyone.
The decision to have or not have children is a personal one that should be based on factors such as financial stability, personal values, and lifestyle preferences.
Furthermore, there are plenty of fulfilling and meaningful ways to lead a happy and satisfying life without children, such as pursuing personal goals and hobbies, building strong relationships with friends and family, and contributing to community and social causes.
Parenthood is not the only path to happiness and fulfillment; individuals must make choices that align with their values and aspirations.
Myth 3: All Parents Are Experts
Parenthood is a unique journey for every individual, and there is no universal rulebook that makes all parents experts. In addition, parenting styles and approaches vary widely depending on culture, personality, and family dynamics. Therefore, the myth that all parents are experts is a fallacy that needs to be debunked.
Professionals and case studies suggest some general guidelines to raising a child, however, every child is different, which means there can never be a one-size-fits-all. Many parents face challenges along the way, which need a unique approach that addresses their child's specific needs in a tailored manner. Through networking, parents can talk to other parents to support and seek advice; however, this will never make a parent an expert. Expertise comes with experience, and that takes time.
Pro tip: Instead of being an expert, focus on creating a nurturing environment that caters to your child's individuality and emotional needs.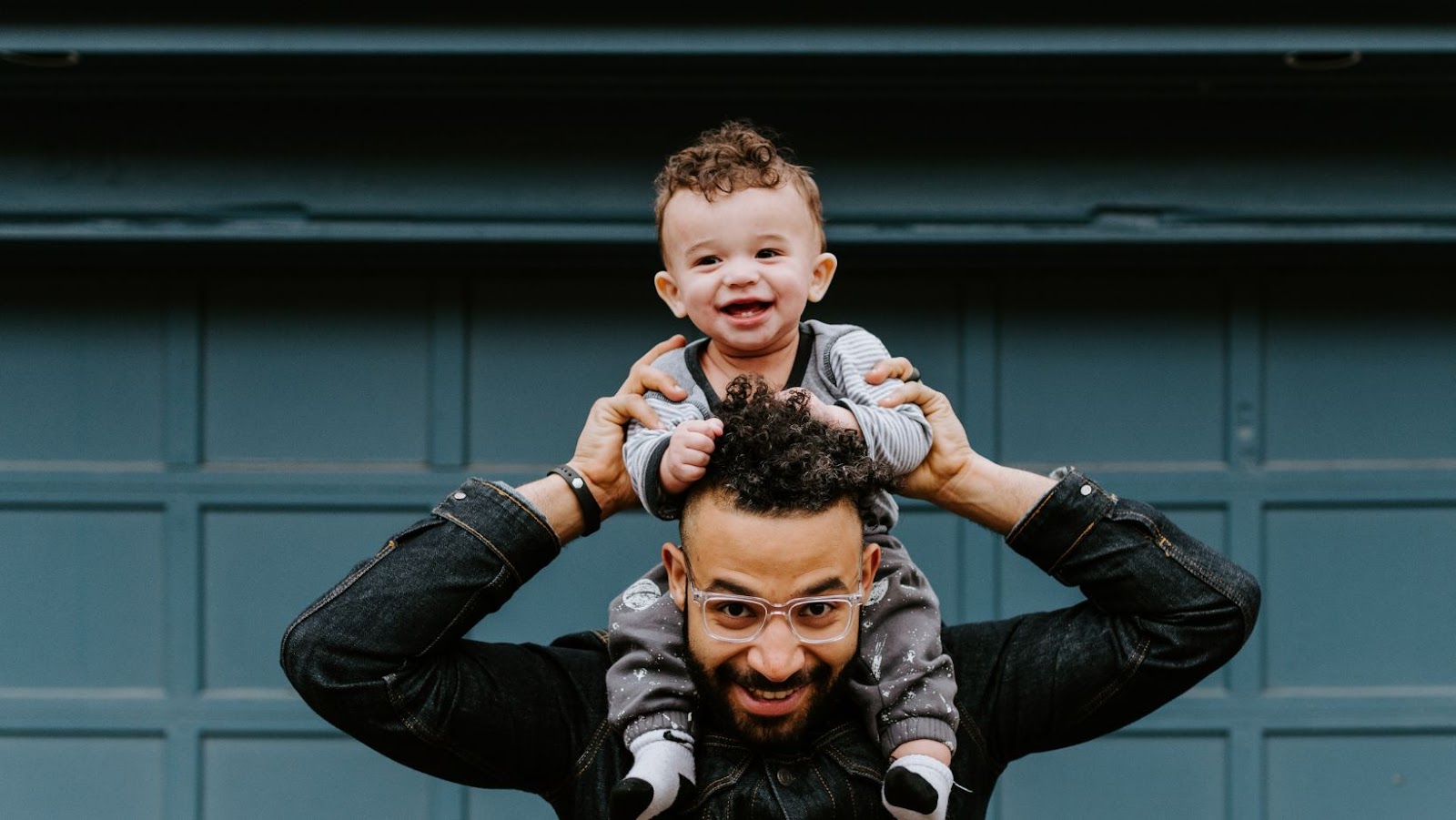 Dad and Buried The Anti Parent Parenting Blog
Parenthood is filled with many myths and misconceptions that need to be dispelled. For example, the notion that mothers are responsible for raising children and the false assumption that dads are not involved in their children's upbringing. Dad and Buried's Anti-Parent Parenting Blog is dedicated to debunking these parenthood myths and informing readers on the truth behind parenting.
Let's explore some of the myths and how Dad and Buried's blog helps to correct them.
Myth 1: Parenthood is Easy
Parenthood is often romanticized as a joyous journey filled with adorable baby laughs and snuggles. However, the reality is that parenting is far from easy, and it's important to debunk the myths that make parents feel overwhelmed and guilty for struggling.
One of the most common myths about parenthood is that it comes naturally and is easy to handle. The truth is that parenting requires a lot of effort, patience, and selflessness to navigate each child's unique challenges. Psychological adjustments are expected, and parents need to adapt to the needs of a growing child, even if this means stepping outside their comfort zone. Sudden mood swings and behavioral changes can spike emotions and affect your routine, making parenting seem like an uphill battle. Talking to other parents may help alleviate some of the fears and confusion of this phase of life.
Pro tip: Remember that it is alright to ask for help and take time off when it gets too overwhelming. Parenting is not a cakewalk, and acknowledging the challenges that come with it is the first step towards building a positive and healthy parenting attitude.
Realities of Sleepless Nights and Endless Diaper Changes
Parenting is often romanticized, but the realities of sleepless nights and endless diaper changes can't be ignored. It's time to discredit the myths associated with parenthood and acknowledge the harsh realities.
You'll have plenty of time to catch up on sleep. However, the sleepless nights don't end after the newborn phase, and the lack of sleep can have long-term effects on your physical and mental health.
Diaper changes are quick and easy. However, changing a diaper can be a messy and time-consuming, especially when your little one is wiggling around.
It's important to acknowledge the realities of parenthood to support each other as we navigate this challenging and rewarding journey.
Challenges of Balancing Work and Family Life
Balancing work and family life is challenging and often overwhelming, especially when influenced by common misconceptions surrounding parenthood. As a result, working parents struggle to meet the competing demands of work and family life. One parenthood myth that needs to be discredited is that parenting is a full-time job that overshadows one's professional life. Parenthood comes with challenges, but it's not equivalent to giving up your identity outside of your household.
Moreover, it would help if you didn't feel guilty about wanting to maintain your career growth while raising your children. However, it is equally vital to understand that seeking support does not make you a lesser parent. There is no shame in asking for help from a partner, family member, or childcare service.
Nowadays, it's time to debunk the misconceptions that hold us back from achieving work-life balance. Pro tip: Do not give in to societal pressure that tries to convince you that parenting and working cannot coexist without harm.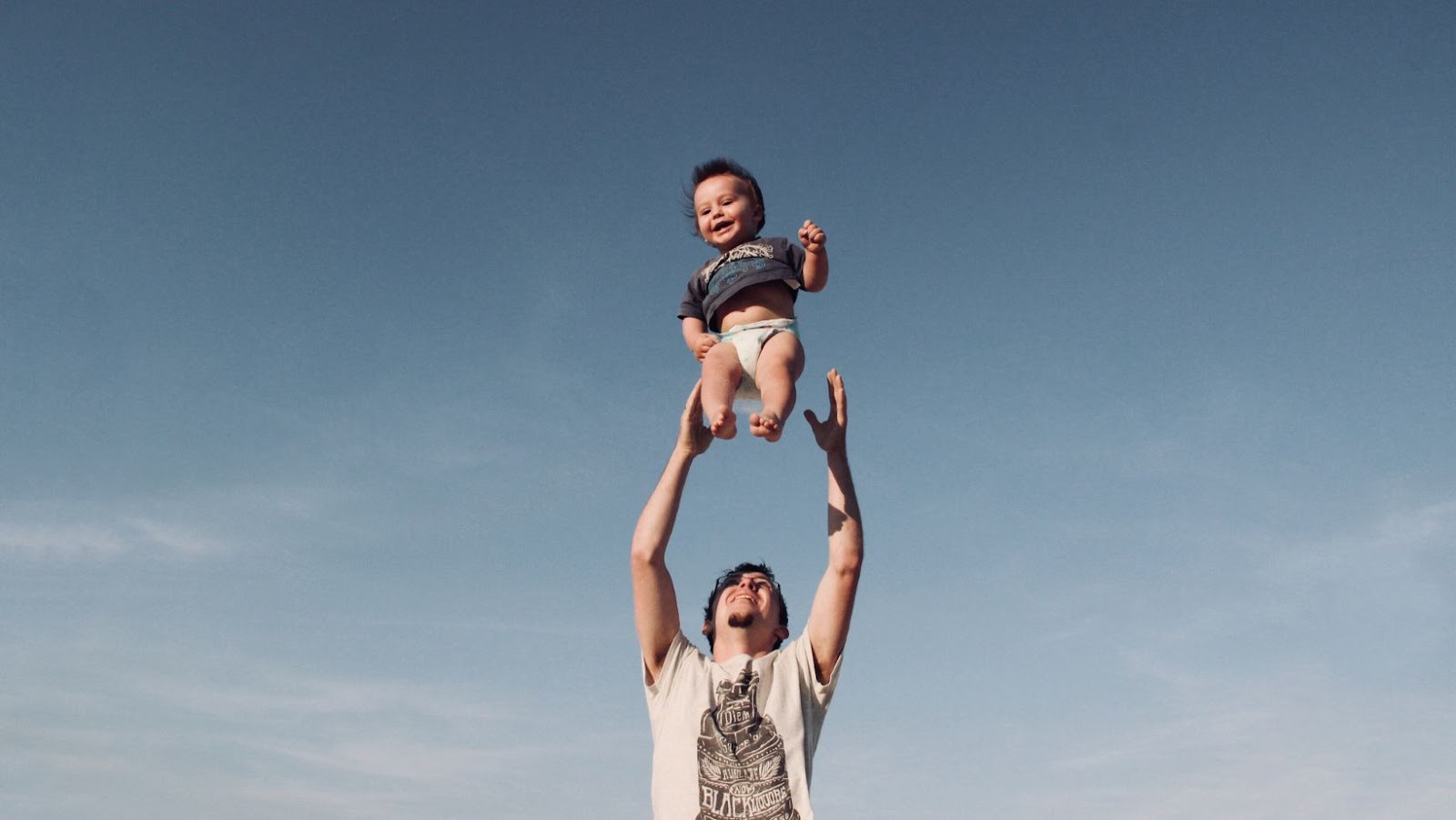 Myth 2: You'll Regret Not Having Children
Parenthood is a personal choice, and deciding not to have children is a valid and fulfilling lifestyle choice. The myth that you will regret not having children is untrue and often perpetuated by societal pressures and expectations.
While having children can bring joy and fulfillment to some individuals, it's not a one-size-fits-all solution. However, choosing not to have children can allow for more freedom, financial stability, and time for personal growth and development.
It's important to decide to have or not have children based on personal preferences and values, rather than societal expectations or fear of regret.
Pro tip: Be true to yourself and make decisions aligning with your goals and values. Don't let societal pressures dictate your life choices.
Personal Choice versus Societal Expectations
Parenthood is a personal choice and should not be governed by societal expectations or myths. Unfortunately, many people feel the need to conform to these expectations, leading to misguided beliefs about parenthood. It's important to dispel these myths to allow people to make an informed decision about starting a family.
Dad and Buried, the anti-parent parenting blog, debunks some of the most common myths about parenthood, including:
Parenthood is the ultimate goal Society often encourages people to pursue parenthood as the ultimate goal in life. While parenting can be a rewarding experience for some, it's not for everyone, and there are many other equally fulfilling goals to achieve.
Parents are superheroes
The myth that parents can do it all and have it all is false and damaging. Raising children requires teamwork, and asking for help when needed is okay.
Parenthood is easy The reality of parenting is far from easy, and it's important to acknowledge the challenges and struggles that come with it. This isn't to say that parenthood can't be enjoyable, but it's not always a walk in the park.
Dispelling these myths allows individuals to make a personal choice about parenthood that is not influenced by societal expectations or falsehoods.
Pro tip: Always remember that parenthood is a personal choice, and making the best decision for you and your family is okay.
Focusing on Achievements and Experiences Instead of Parenthood
Parenthood does not define a person's worth, and focusing on achievements and experiences outside of parenthood is essential to lead a fulfilling life.
There are several parenthood myths that people commonly believe, such as "parenthood is the ultimate goal," or "parenthood is the only way to be happy," or "parenthood will complete you as a person." However, these are nothing but myths and discrediting them can help people find joy and satisfaction in other areas of life.
Pursuing career goals, building relationships, traveling, volunteering in the community, and engaging in hobbies are all meaningful experiences and achievements. People can lead an enriched and fulfilled life by shifting the focus from parenthood to these activities.
Pro Tip: Focusing on experiences and achievements instead of parenthood doesn't mean you can't have kids. It's about creating a fulfilling life that depends not solely on parenthood.
Myth 3: All Parents Are Experts
One common parenthood myth is that all parents are experts in raising children, but this is far from the truth. Parenthood is a learning experience; even the most experienced parents can struggle with new challenges or unique situations. Many parents feel the pressure to be perfect and have all the answers, but the reality is that there is no one-size-fits-all approach to parenting. Each child is unique and requires different strategies and techniques.
Parents need to understand that making mistakes and asking for help is okay. Nobody has all the answers, and seeking advice and support is a sign of strength, not weakness. In addition, there is no such thing as a perfect parent, and acknowledging this can help parents ease the pressure and stress of parenthood.
Pro Tip: Join parent support groups and seek advice from experienced parents or professionals. Remember, it's perfectly normal to not know everything about raising kids, and seeking help is a sign of good parenting.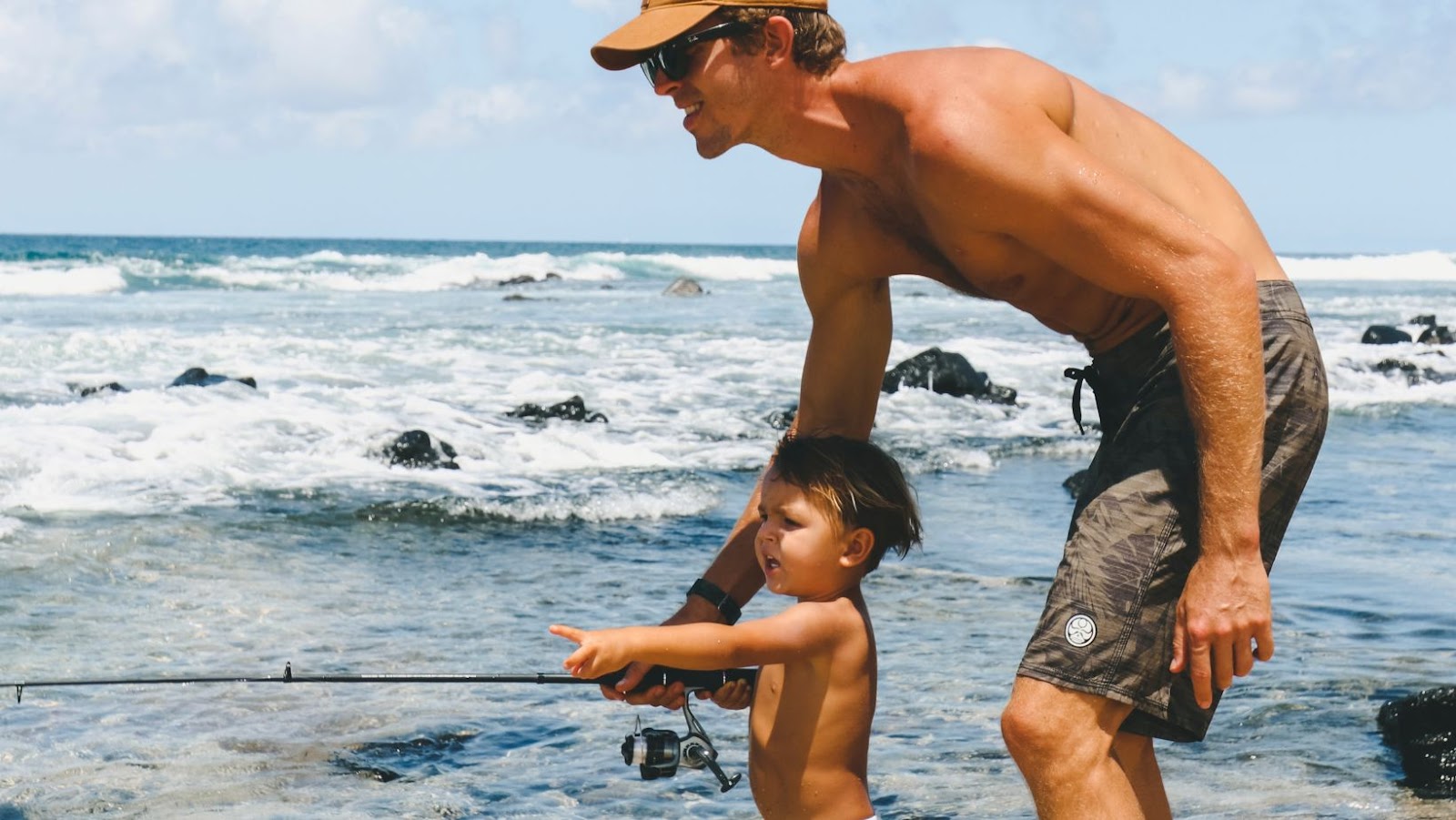 Parenting is a Learning Process
Parenthood is a learning process, and it's okay not to have all the answers. However, discrediting common parenting myths can help new parents feel more confident and less overwhelmed.
Good parents always know what to do. No one has all the answers, and it's okay to make mistakes and learn from them as you go.
Parenting comes naturally to everyone. However, parenthood is a skill that takes practice and learning, just like any other skill.
You must be perfect to be a good parent. Perfection is impossible, and mistakes are inevitable. Focusing on being present and doing your best for your child is important.
Discrediting these myths can help new parents feel more confident in their abilities and reduce the pressure to be a perfect parent from the get-go. Remember, parenting is a journey of learning and growth, and it's okay to make mistakes along the way.
Embracing Imperfection and Learning from Mistakes
As a parent, embracing imperfection and learning from mistakes is important. Unfortunately, many parenthood myths perpetuate that parents must be perfect, leading to unrealistic expectations and unnecessary pressure. Dad and Buried's Anti Parent Parenting Blog debunks these myths by showing the reality of parenthood.
Here are a few ways parents can embrace imperfection and learn from mistakes:
1 Accept that mistakes will happen, and use them as opportunities for growth and learning.
2 Don't focus on being a perfect parent, focus on being a present and loving one.
3 Set realistic expectations for yourself and your children, and don't compare your family to others.
4 Prioritize self-care to avoid burnout, and ask for help when needed.
By embracing imperfection and learning from mistakes, parents can create a more positive and supportive family dynamic.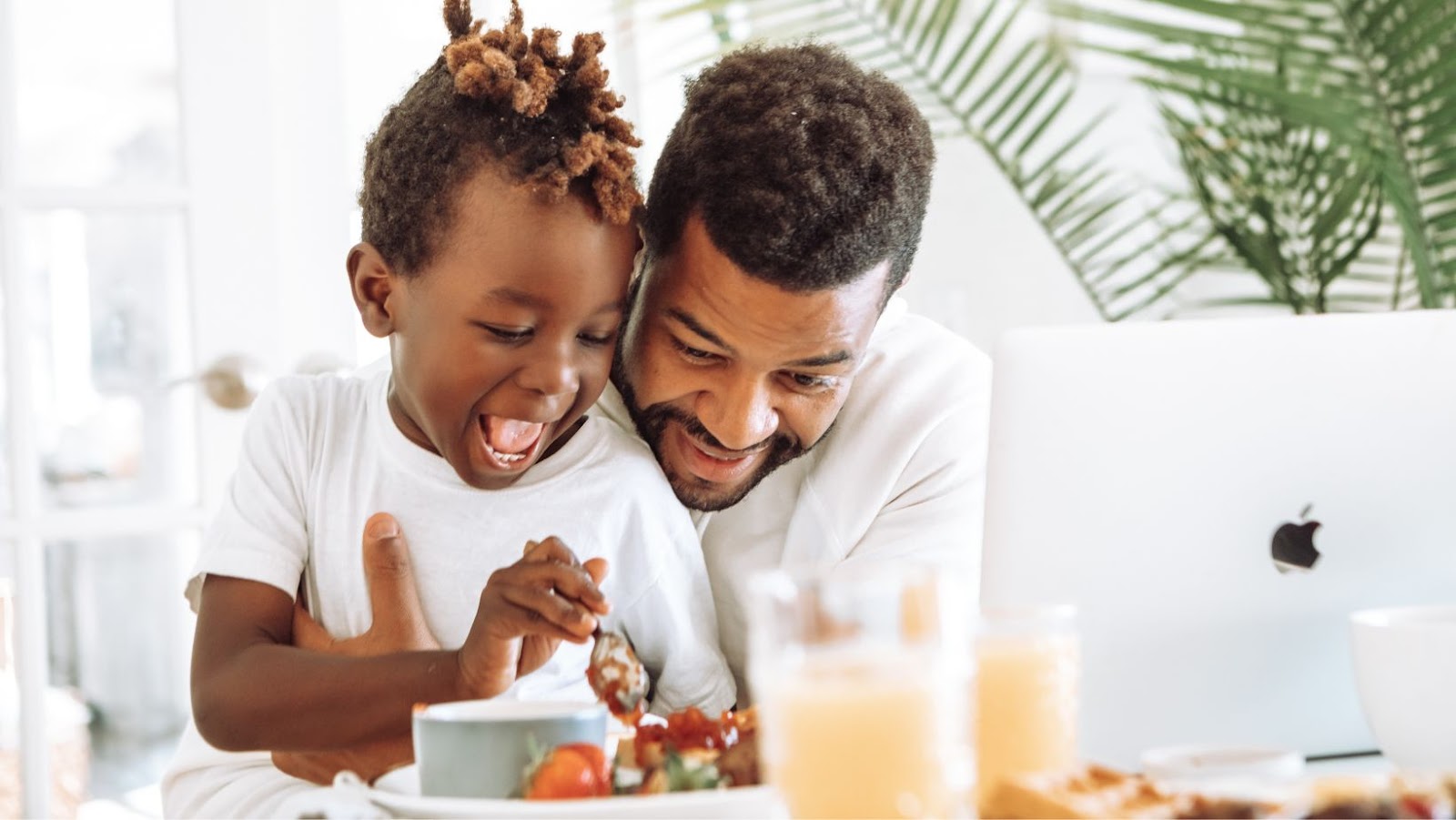 Conclusion: Parenthood is Not a One-Size-Fits-All Experience
In conclusion, parenthood is not a one-size-fits-all experience, and several myths surrounding parenting need to be discredited. The notion that parents should always put their children's needs ahead of their own, for example, is an unrealistic expectation that can lead to feelings of guilt and burnout. Also, the idea that there is a "right" way to raise a child is a fallacy – every child and every parent is unique, and what works for one family may not work for another.
Further, myths surrounding gender roles in parenting need to be dismantled, as both mothers and fathers can play essential roles in their children's lives. Finally, it is essential to realize that parenting is not a one-dimensional experience – it requires flexibility, open-mindedness, and a willingness to adapt to your family's needs.
Pro tip: Don't get bogged down by unrealistic parenting expectations or myths. Instead, focus on what works best for your family and unique circumstances. Parenthood is a learning experience; what matters most is your love and care for your children.