Rules, rules, rules.
In all that we do, there will always be rules that serve to guide, protect and help prevent potential dire consequences from harming us and our loved ones.
What about best practices? How are they going to benefit you, the e-scooterist? How will a set of ethics or ideas established by authorities, such as regulators and/or governing bodies provide the most efficient and sensible course of action in a given situation – like riding a personal mobility device or an electric scooter?
As a whole, best practices serve as a general framework on how to deal with problems and issues that may arise concerning electric scooters.
Here are the recommended best practices for using electric scooters – safely and responsibly.
• Always Wear a Helmet and Closed-Toe Shoes. Wearing a helmet can help prevent or reduce the gravity of e-scooter injuries. Whether one is an adult or youth who falls off an e-scooter there is likelihood of hitting one's head. You may also want to wear other protective gear, such as gloves, knee pads, and elbow pads as added protection.
• Follow Local Traffic Laws. Be mindful of the rules of the road and obey traffic signs and signals. According to NZTA regulation, e-scooters can be operated on roads or footpaths but not in designated on-road cycle lanes, which are reserved for bicycles exclusively. E-scooter riders must use hand signals when turning or stopping. Riders should also ride on the left side of the road or footpath, give way to pedestrians and other vehicles, and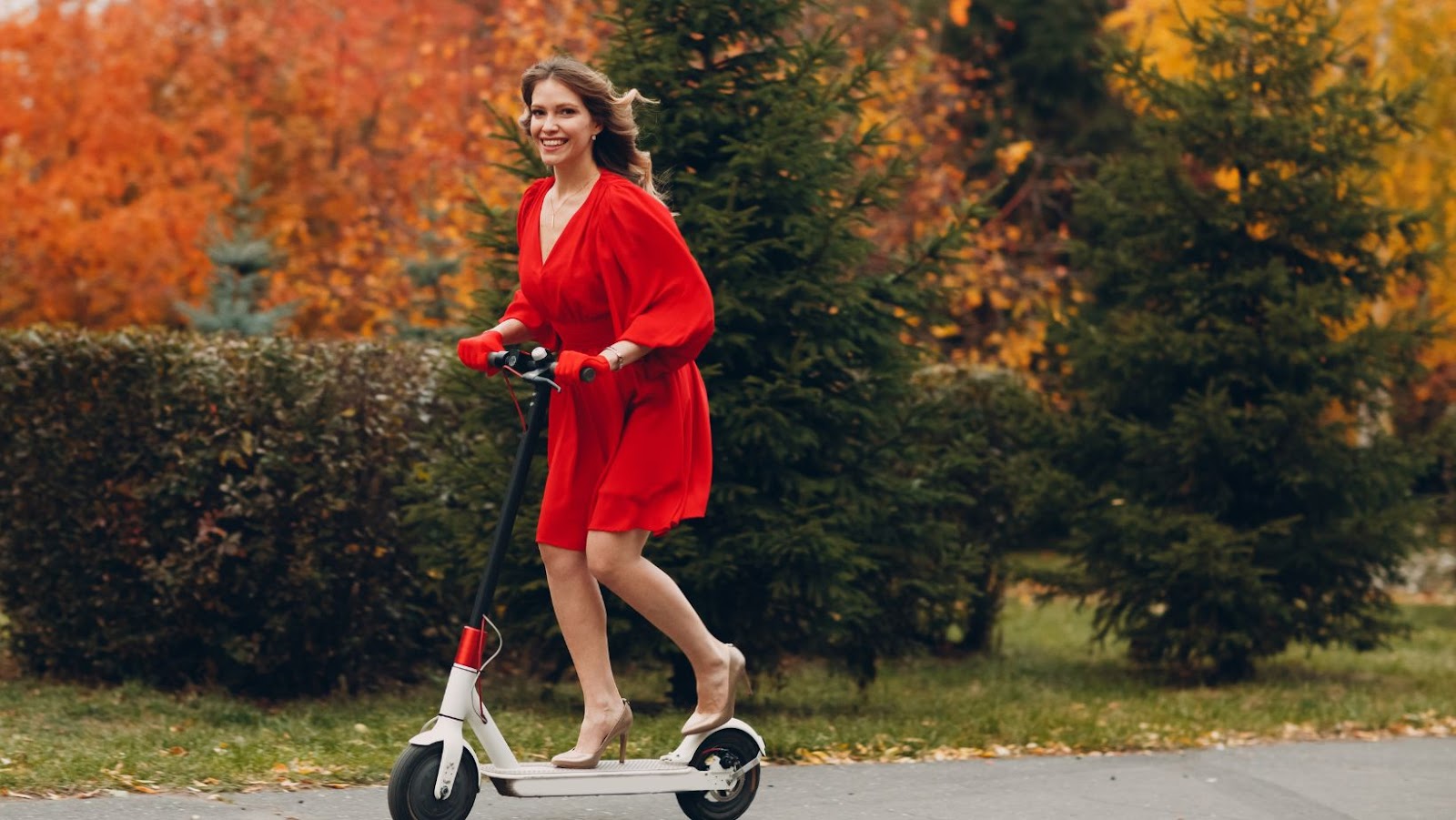 • Don't Drink or Take Drugs Before Riding. It's a no-no. Alcohol, drugs, or even some prescription medicines can impair a rider's judgment, balance, and reaction time. Operating an e-scooter while under the influence of any substance may affect one's 'judgment call' or ability to ride safely.
• Don't Text and Ride. Focus. Keep your eyes on the road and your hands on the handlebars. Avoid distractions — avoid using the cell phone, listening to music, or talking to others while riding. It is extremely important that as a rider, you are aware of your surroundings. Watch out for potential hazards like potholes, cracks, curbs, cars, bikes, pedestrians, animals, or debris. As much as possible, avoid going through them.
• Use Bike Lanes When Available. Bike lanes are safer and more comfortable than roads or footpaths for e-scooter riders. They provide more space and separation from other traffic and reduce the risk of conflicts or collisions. On the footpath, electric scooter users must operate the device in a careful and considerate manner, at a speed that does not put other footpath users at risk. While electric scooters can be used on the footpath or the road, the designated cycle lanes that are part of the road are reserved for cyclists only.
Additionally, e-scooterists should still be courteous and respectful to other bike lane users, such as cyclists or e-bikers. Pass them on the right when it is safe to do so and give them enough room. Give way to pedestrians and drivers of mobility devices.
• Do Not Ride an E-Scooter on Sidewalks, Beach Paths, or Parks. These areas are meant for pedestrians and may not be suitable for e-scooters. Riding on these areas may endanger yourself and others, especially children, seniors, or people with disabilities.
• Ride in a Safe and Considerate Manner, including giving way to pedestrians and riders of other mobility devices.
• Ride at a Safe Speed That Does Not Pose a Hazard to Yourself or Others. One factor that affects the speed of electric scooters is the rules for using them on different types of roads or paths.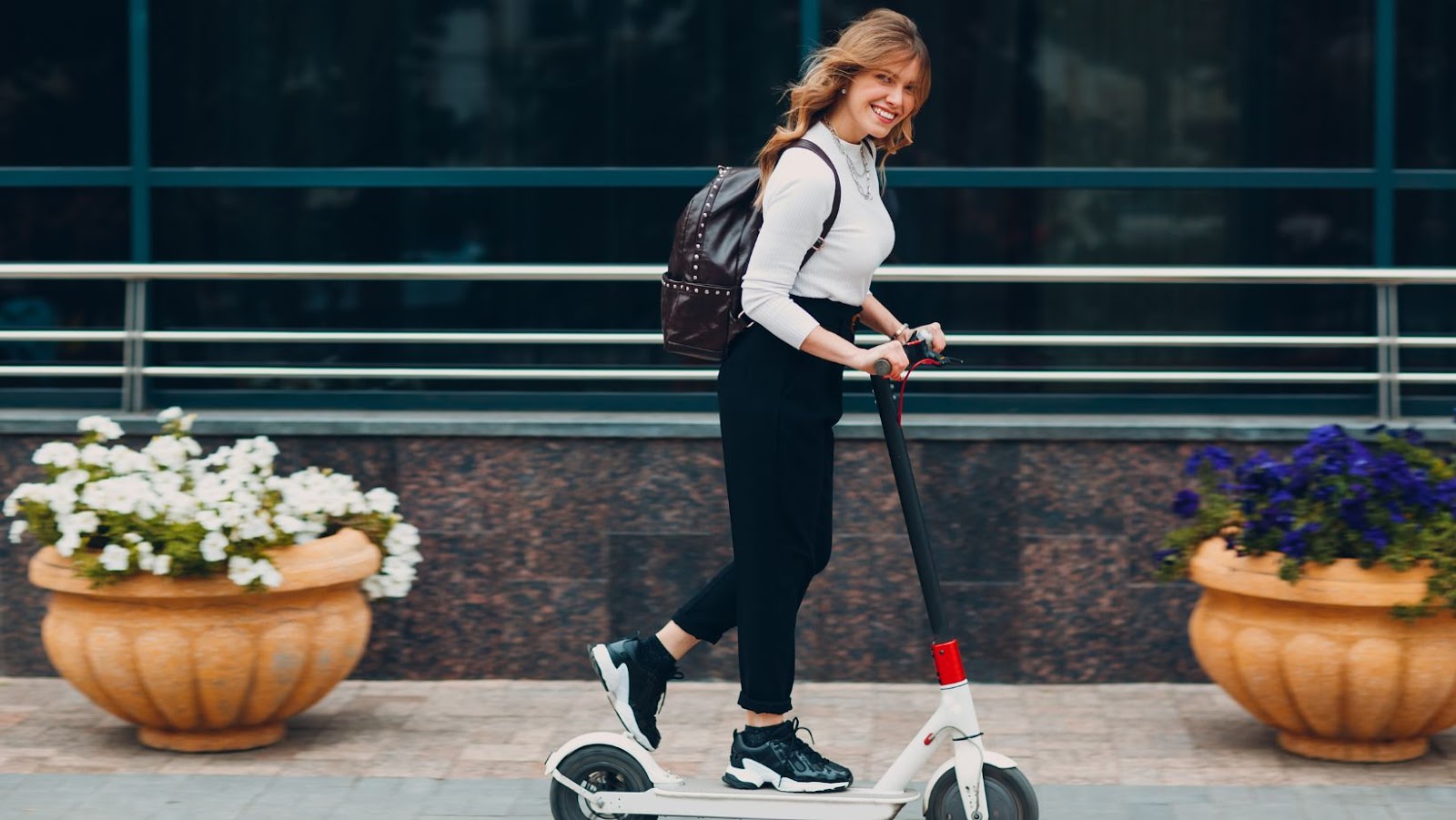 • Keep as Far to the Left as You can for Your Own and Others' Safety. On the road, electric scooter users must operate the device as near as practicable to the edge of the roadway and follow the same rules as cyclists. Be aware that cyclists, other road users and pedestrians may not hear you approaching.
• Park Your E-Scooter Properly. When you finish your ride, make sure you park your e-scooter in a designated area or a place that does not block the access or movement of others. Do not leave your e-scooter on the road, footpath, driveway, doorway, fire hydrant, bus stop, bike rack, or any other place that may cause inconvenience or hazard to others.
These above-mentioned "Best Practices" are practical, easy to remember and easy to comply with, too.
To the question how will it be of use, or beneficial to an e-scooterist? Doing what's right helps to improve one's safety quotient. The bonus is having an enjoyable, pleasurable ride, breathing in fresh air, while taking delight in the colorful vistas of nature before you.
Disregarding them, well, you know the answer to that. What are the odds of you crashing? You wouldn't want to be literally 'dancing' with an accident that's waiting to happen. Not following these 'best practices' will render you unprotected, unsafe. Only the foolhardy will dare defy. It's not worth being foolhardy.