The art of decorating your living space with personalized and meaningful prints has gained immense popularity in recent years. Canvas prints, wall art, and photo tiles have become go-to choices for individuals looking to add a touch of sophistication and personality to their homes or offices. With numerous companies now offering these services, it can be overwhelming to choose the right one. To help you navigate the options, we have compiled a list of the top 12 companies that excel in providing canvas prints, wall art, and photo tiles.
1. Shutterfly: Shutterfly is a well-known name in the realm of personalized photo products. They offer a wide range of options for creating canvas prints, wall art, and photo tiles. With their user-friendly design tools, you can easily customize your prints and choose from various sizes and styles.
2. CanvasPop: CanvasPop is renowned for its high-quality canvas prints. They use archival-grade canvas and offer a range of finishing options, such as gallery wrapping and framing. With their attention to detail and craftsmanship, CanvasPop ensures that your prints will be true works of art.
3. Minted: Minted is a platform that connects independent artists with customers looking for unique wall art. They offer a curated selection of prints and artworks, including canvas prints and photo tiles. Minted's community-driven approach ensures that you'll find distinctive and original pieces to adorn your walls.
4. EasyCanvasPrints: As the name suggests, EasyCanvasPrints specializes in providing hassle-free canvas prints. They offer a simple online ordering process and provide options for customization, such as image filters and text overlays. Their affordable prices and quick turnaround times make them a popular choice.
5. iCanvas: iCanvas collaborates with a wide range of artists to offer an extensive collection of canvas prints and wall art. Whether you're looking for classic masterpieces or contemporary designs, iCanvas has something to suit every taste. Their prints are made using high-quality materials and come ready to hang.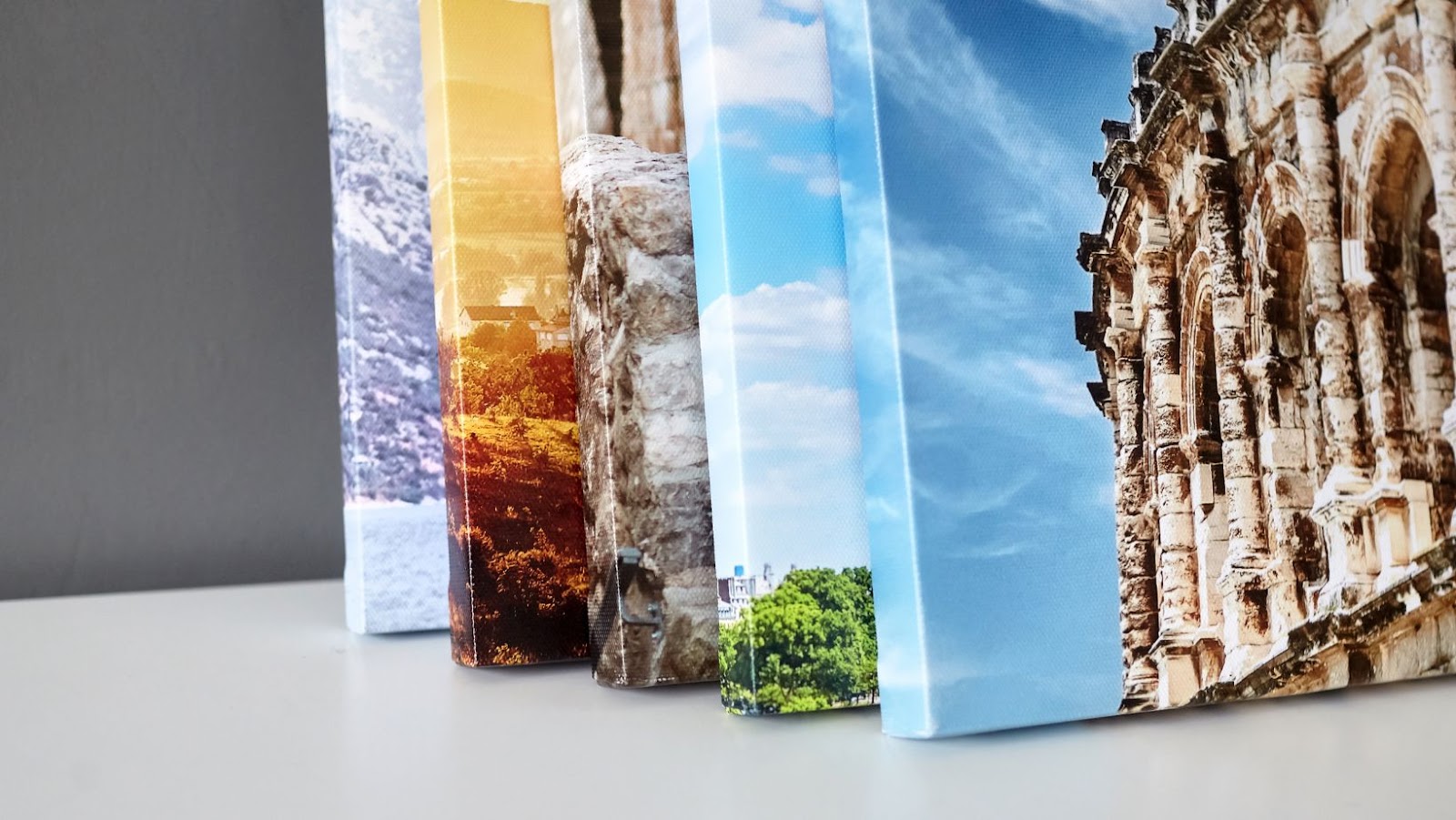 6. CanvasChamp: CanvasChamp offers a variety of personalized photo products, including canvas prints and photo tiles. They pride themselves on their affordability without compromising on quality. With its easy-to-use design tools and quick shipping, CanvasChamp is a convenient option for creating stunning wall art.
7. Mixbook: Mixbook is known for its customizable photo products, and they excel in offering unique wall art options. In addition to canvas prints, they provide options for creating photo tiles, which are a trendy alternative to traditional framed prints. Mixbook's intuitive design editor allows you to create visually striking wall displays.
8. Nations Photo Lab: Nations Photo Lab caters to professional photographers and art enthusiasts alike. They offer museum-quality canvas prints with various finishing options. Nations Photo Lab's attention to detail and commitment to customer satisfaction makes them a trusted choice for capturing your memories on canvas.
9. CanvasDiscount: CanvasDiscount is a budget-friendly option for those looking to create canvas prints and wall art. They offer competitive prices without compromising on quality. With their fast production times and satisfaction guarantee, CanvasDiscount is a reliable choice for affordable personalized prints.
10. CanvasHQ: canvas prints  prides itself on creating premium canvas prints with exceptional attention to detail. They use high-quality materials and offer options for image retouching and color correction. With their commitment to craftsmanship, CanvasHQ ensures that your prints will be stunning and long-lasting.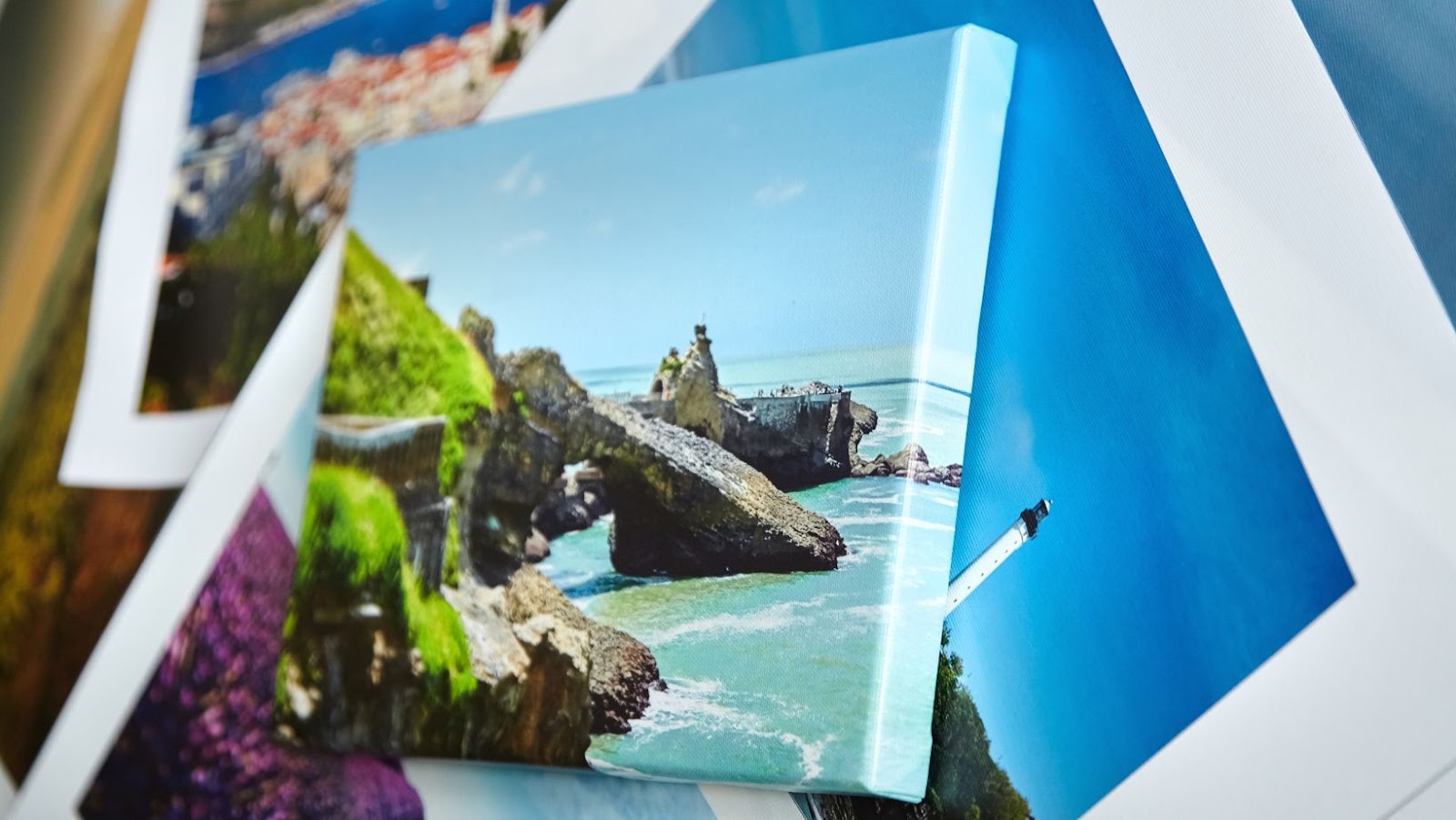 11. Printique: Formerly known as AdoramaPix, Printique specializes in providing professional-grade prints and wall art. Their canvas prints are meticulously crafted, and they offer a variety of customization options, such as floating frames and split canvases. Printique's dedication to quality makes them a top choice for discerning customers.
12. Wallpics: Wallpics is a standout company that offers a unique twist on wall art. They specialize in creating personalized photo tiles that can be easily rearranged and stuck to your walls without damaging them. This innovative approach allows you to create dynamic and ever-changing displays. With Wallpics, you can showcase your favorite memories in a fun and creative way.
When choosing a company for canvas prints, wall art, or photo tiles, it's important to consider factors such as print quality, customization options, pricing, and customer reviews. Each of these top 12 companies offers its own unique strengths, so you can find the perfect fit for your personal style and budget. Whether you opt for the craftsmanship of CanvasPop, the variety of Minted, or the innovation of Wallpics, you can confidently transform your walls into personalized art galleries that reflect your individuality.