Grappling with severe plastic pollution, particularly in oceans and waterways, Australia continues to face severe threats to its fragile ecosystem. Despite their significant successes in their sustainability movement, single-use plastic is still prevalent among household and commercial wastes. Nevertheless, various Australian states have also implemented bans on single-use plastics in business establishments, especially for restaurants and retail.
Australia's pursuit of a zero-waste future relies heavily on its waste management strategies, which involve responsible collection and effective sorting of materials. Waste management starts the moment a material is discarded for rubbish or trash. The responsibility of proper disposal rests on the shoulders of the citizens, while collection and sorting can be best left in professionals' hands.
Many agencies participate in ensuring the proper waste management system is followed through by stakeholders. At the forefront of this critical compliance are the rubbish collectors and sorting facilities. There is an urgent need for each of these services to collaborate in developing innovative strategies that prioritize sustainability and educate the public about new regulations for responsible disposal.
However, these professionals are just humans, and even with modern innovations, sustainability is the kind of mission you need to have a hands-on deck. In this digital age, it is easy to find solutions even in the most unlikely places. Video games have now transcended from mere amusing pastimes to powerful tools for positive change.
Contrary to famous testimonies about the adverse effects of games on players, it is now being harnessed for a noble cause. From driving awareness to directly contributing to sustainability programs, video games are now being used to fuel the environment's significant strides in environmental movements, in educating and motivating not just players but also enthusiasts to make a real-world difference.
Gamification of Sustainability
Gamification was coined to define the integration of game elements into non-gaming contexts. The goal is to infuse gaming elements, such as rewards, challenges or quests, and competitions, into sustainable endeavors initiated by environmental organizations. Apps and online platforms have resorted to gamifying several programs to entice participation in eco-conscious behaviors.
Gamification can be in several forms, such as board games, team competitions, modern mobile apps, and video games. Apps are usually developed for research purposes. Researchers extract the data they collected from these apps to analyze them into useful information that can be used for innovations in this game-changing approach, pun intended.
In-Game Sustainability Initiatives
Environmental games are virtual reality games where players can manipulate most gameplay elements to alter their in-game surroundings or conditions. The game relies on the player's resourcefulness, instincts, and critical thinking, focusing on ecological consciousness.
These games have been widely used in educational settings, where students are given an avenue to transform complex concepts, like sustainability, into first-hand experiences. The best examples of this are Farming Simulator, a video game that teaches sustainable agriculture, and Dinkun, where players gather resources by mining, fishing, and foraging to build their own town.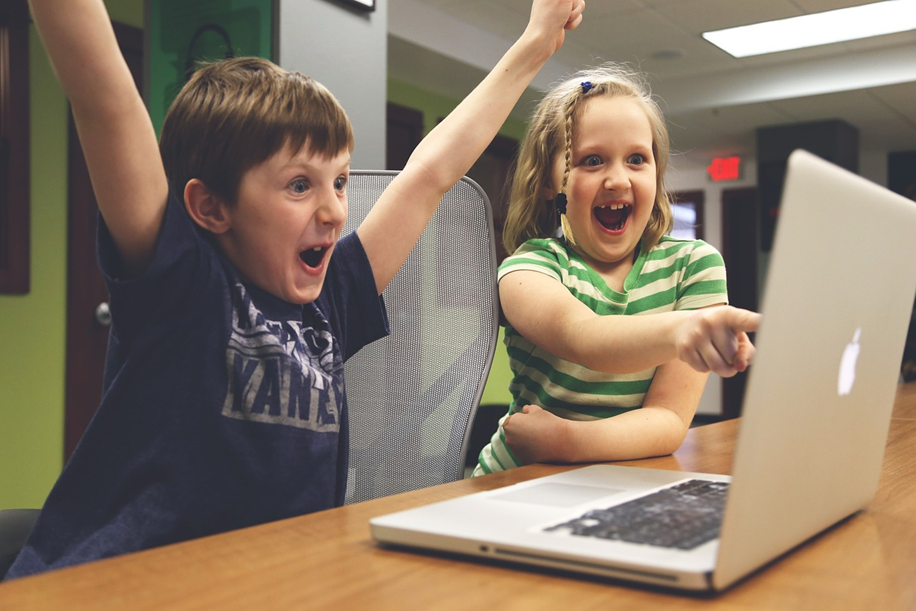 On the entertainment side, games like Eco and SimCity are simulation games that allow players to create their own city, establish their own government, and pass laws that determine the success of their developed world. They are challenged to make more sustainable choices, teaching valuable lessons about resource management and environmental conservation.
Fundraising Through Gaming
Several games have been developed for charity events, and the environment has become a popular beneficiary. Some charities often organize physical games to raise funds and foster environmental education among participants. Climate Action Challenge, for example, is a fun team-building activity that encourages participants to reflect on global environmental problems and ways to combat them.
A percent of the revenues gained from booking these organized games usually go straight to eco-charities. Charities have also adopted online games, such as Games Done Quick and Extra Life, to encourage gamers to play for extended periods while raising funds for different causes, including children suffering from various illnesses and the environment.
Environmental Education through Gaming
The online world is a vast informational resource, but it only becomes enticing when it is interactive. This is how gamification becomes a game changer in providing a memorable impression to the public about the real impacts of delaying environmental rehabilitation at their level. The storytelling approach of some games, like Never Alone, is a bonus that will facilitate a deep connection with nature and indigenous culture for players.
Another equally informative, enticing game is Oceans: Our Blue Planet, which teaches players about marine life conservation. Playing in these virtual worlds is like immersing oneself in potential scenarios depending on how many sustainable strategies they implement in a community they created. This type of immersion presents a unique opportunity for people to foster empathy and inspire real-world action in preserving our world's natural environment.
Eco-friendly Gaming Hardware
More than the actual games that motivate people to change their lifestyle into a more sustainable one, the gaming industry has also taken charge of resorting to more environmentally friendly practices in their operations. They are constantly reevaluating the impact on their hardware production.
Developments for more energy-efficient consoles and devices are on the rise. Gaming companies have also extended the display of their environmental accountability by sourcing more sustainable materials and minimizing electronic waste. Apart from their minimizing efforts, it is also essential that these companies educate their users on how to effectively manage their electronic devices when it is time to discard them.
Some companies accept parts for recycling, but when this is not an option, gamers can also turn to their local rubbish removal companies to manage their e-waste. Learn more about how professional help can make your burden easier when getting rid of your electronic waste here:https://www.ridlyrubbishremoval.com.au/ Gamers are the independent type, but they must also recognize that responsibility includes seeking appropriate assistance when needed.
Crowdsourced Sustainability Solutions
Video games, mobile apps, and online platforms are designed to have automated data collection. This data pool can be used in many ways, but for the sustainability industry, it can be an excellent resource for participants with diverse demographics for research purposes. Some games are developed to harness the collective intelligence of specific players to find creative solutions for actual problems, allowing them to be significant contributors to important scientific research.
One example of a research-based game is FoldIt, created by the University of Washington Center for Game Science, in hopes of solving how proteins fold into complex shapes to serve crucial biological roles. It is an online puzzle game about protein folding, where players compete with one another to discover high-scoring protein folds or the three-dimensional shape that a protein molecule adopts so it can perform specific functions in the body.
This could be an excellent precedence for more research employing the minds of ordinary people in solving world problems – such as the worsening climate change situation. This strategy will not only impress awareness and empower people to feel a solid connection to the mission of preserving our planet.
Sustainability Partnerships
To generate more sustainability-related content, environmental groups have started partnering with game developers to properly optimize these games to be relevant and enticing to gamers. Engagement in the game's interface is still meaningful, and game developers possess the knowledge and expertise to ensure that factors impacting the overall experience are rightfully considered.
The widely popular game Minecraft has collaborated with various organizations to create in-game challenges that promote deep understanding and actionable solutions to climate change for their young gamer demographics. Another example of an effective partnership is between Sony Interactive Entertainment and Arbor Day Foundation, to plant a tree for every Reached the Daunt trophy unlocked without their game, Horizon: Forbidden West.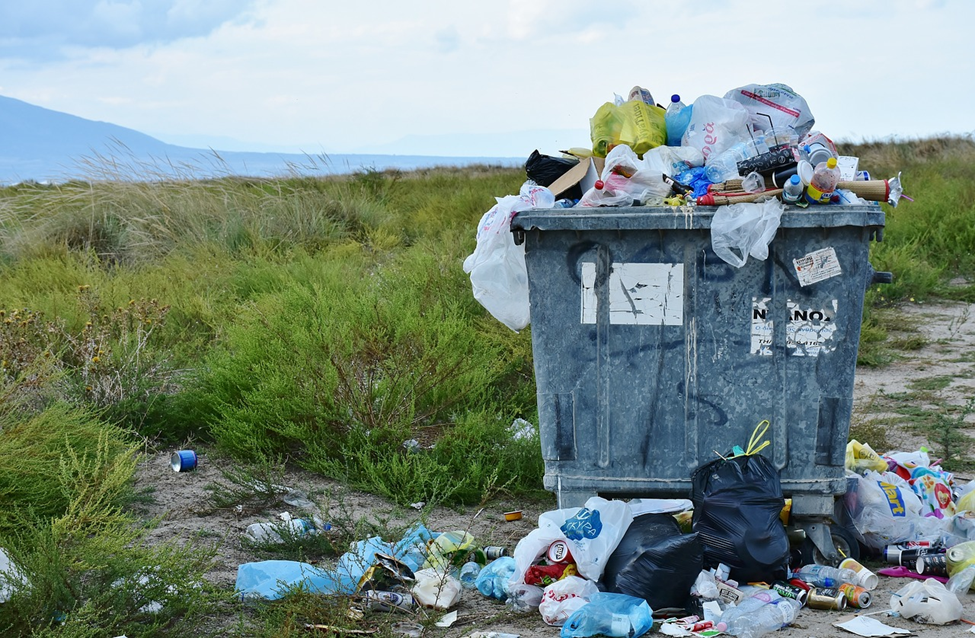 These partnerships demonstrate a significant initiative by game developers to inspire players to be more mindful of their environmental impact, as the very developers behind their beloved games are also environmentally conscious. While it is true that gaming can have a carbon footprint, these game companies are taking initiative-taking steps to mitigate it. They are channeling their efforts into sustainable objectives, such as planting trees in proportion to the environmental impact generated by gaming sessions.
The Power of Gaming Communities
The remarkable thing about these players is that they have developed a sense of community and are quickly gathered for some events. They have fought enemies together, overcome every hurdle, won every tournament, and cultivated immense teamwork with every quest. Thus, they are a good participant pool when initiating environmental awareness drives or eco-friendly activities, such as tree planting or community clean-ups.
In this digital age, video gamers have turned to their craft as a professional career, and successful ones have easily gained an influential power in the gaming community. Many have earned millions of views in their live streams, started initiating intelligent discussions in their forums, and have a large following on their social media platforms. They can easily leverage this wide reach to mobilize their community to drive social change – which the sustainability movement can significantly benefit from.
As environmental decay continues to worsen, with climate change a looming threat, mere discussions have become a moot point while actionable solutions have become urgent. Pursuing sustainable causes starts at home, and many people believe that the most they can do is to dispose of their rubbish correctly. The heavy burden falls on the rubbish collection agencies and sorting facilities to get these wastes to their proper destination, where they are handled through environmentally friendly means.
However, in these modern times, not only are innovations focused on waste management help, but so can other unexpected industries. Video games have proven to be helpful in reaching the public's interest. They are emerging as influential tools for collective change, with their ability to educate, motivate, and mobilize not just individuals but the whole community to embrace sustainability.