Is Curtsy Legit
Are you looking for a new and easy way to shop for the latest fashion trends? Curtsy is an online app that promises to provide users with a hassle-free shopping experience. But is it legit? Let's take a comprehensive look into the Curtsy app and review its features, pros, and cons.
What is Curtsy?
Curtsy is a legit online app that helps you buy and sell gently-used women's clothing in a fun and convenient way. The app has a user-friendly interface and offers a wide variety of clothing styles and sizes to suit different preferences and budget ranges.
| | |
| --- | --- |
| Features | Description |
| Browse and shop for clothing items based on your location | Easier to find unique pieces that are available nearby |
| Referral program | Rewards both the referrer and the referred user with store credit |
| Shipping kit with a pre-paid label | Makes the selling process much more straightforward |
Overall, Curtsy is a legit and convenient online app for fashionistas who love to buy and sell secondhand clothing items. Pro Tip: Always read the reviews of the seller before making a purchase on any online app.
How Curtsy Works
Curtsy is an online marketplace app designed for women to buy, sell, and rent clothing and accessories. Founded by three female college students, the app offers a unique selection of trendy and affordable styles and styles for formal events.
Here's how Curtsy works:
| | |
| --- | --- |
| 1. | Sign up for the app using your phone number or email address. |
| 2. | Browse through thousands of listings from other users or create your listing to sell or rent your own items. |
| 3. | Like an item, select your size, and check out directly through the app. |
| 4. | Once you've made a purchase, the seller ships the item directly to you. |
Is Curtsy legit? The answer is yes, it's a legit app with a growing user base and positive reviews for their customer support and speedy shipping. It also offers protection to both buyers and sellers with secure payment processing and strict guidelines for item condition and authenticity. So go ahead and become a fashion icon with Curtsy!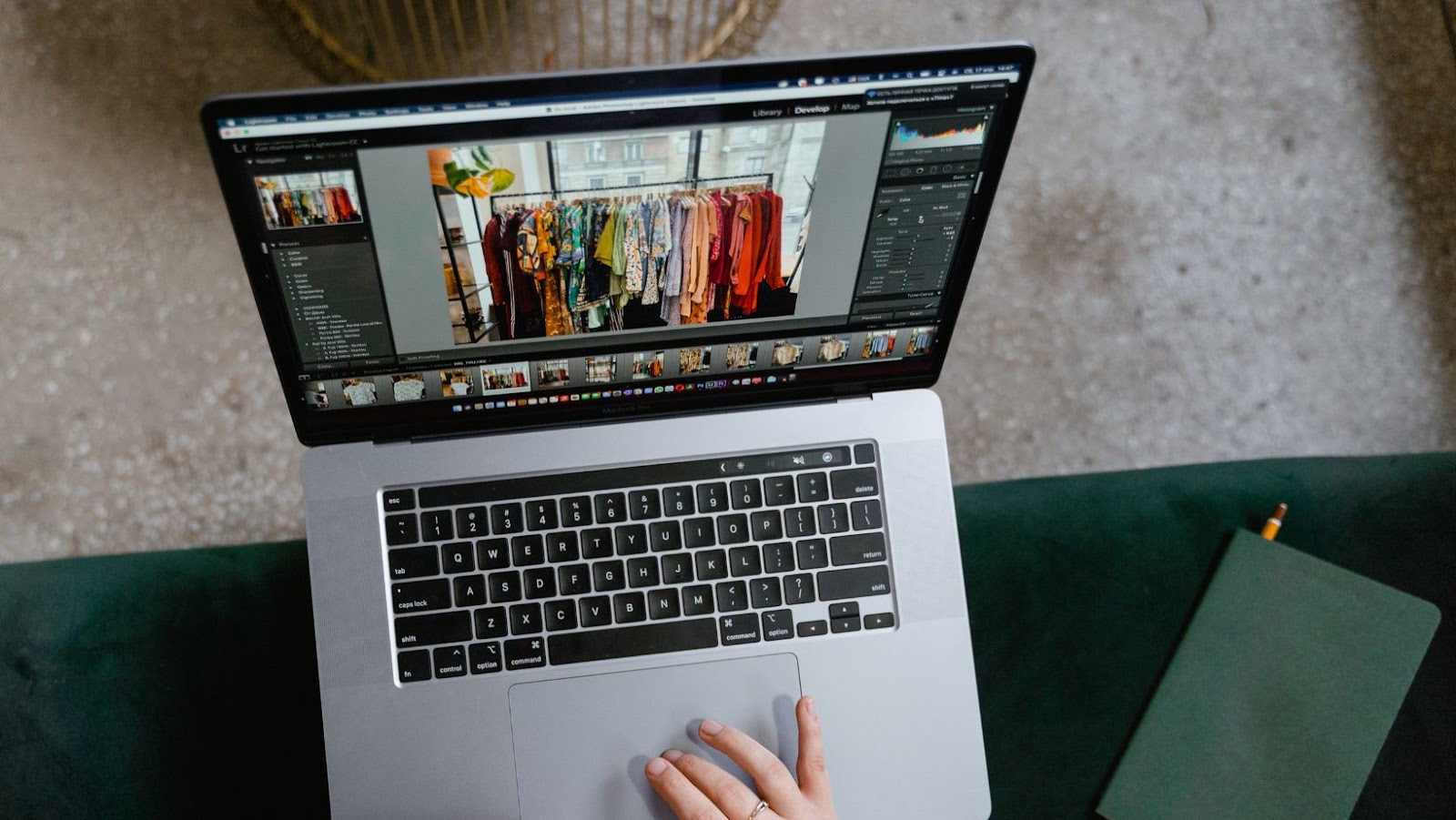 Pros and Cons of Using Curtsy
Curtsy is an online clothing reselling app that has gained popularity in recent years. Like any other online platform, it comes with its own set of advantages and disadvantages.
Pros:
User-friendly interface: Curtsy has an easy-to-use interface that makes it easy for users to list items and browse through them.
Wide selection of items: Curtsy features a broad range of clothing items for both men and women, including high-end designer brands.
Great deals: The app offers affordable prices, with some items selling for as little as $10.
Safe transactions: Curtsy provides secure transactions through its in-app payment system, protecting both buyers and sellers.
Cons:
Limited audience: The app is only available in select cities in the US, limiting its reach.
High commission rates: The app charges commission rates of up to 20%, significantly higher than similar platforms.
Limited returns: The return policy is limited to items that are significantly different from the seller's description or damaged in transit.
Pro tip: Before using any online reselling platform, research its policies, terms, and reviews to ensure it aligns with your needs and expectations.
Tips for Becoming a Fashion Icon with Curtsy
Becoming a fashion icon is achievable with the help of the online shopping app, Curtsy. Curtsy offers a variety of stylish items for you to choose from. In addition, you can find tips on what to buy, get inspired by other users' looks, and save your style ideas -all in one place.
Let's look into some of the tips you can use to become a fashion icon with Curtsy.
Finding Your Personal Style on Curtsy
Curtsy is an online app that allows you to find and shop for unique and fashionable clothing items to help you curate your personal style.
Here are some tips for using Curtsy to become a fashion icon:
Browse different categories and collections to find inspiration for your personal style.
Follow your favorite fashion bloggers and influencers to see what pieces they are wearing and how they style them.
Utilize Curtsy's search function to find specific items or brands that you love.
Take advantage of the user-generated content feature to see how other users are styling and wearing their Curtsy finds.
With a wide variety of unique and trendy clothing options, Curtsy can help you become the fashion icon you've always wanted to be. Pro tip: Make sure to read reviews of sellers and always double-check measurements before purchasing to ensure the best possible shopping experience.
Building a Wardrobe on a Budget with Curtsy
Curtsy is a legitimate online app that lets you build a budget-friendly wardrobe without compromising on style. Here are some tips for using Curtsy to become a fashion icon:
| | |
| --- | --- |
| 1. Search for secondhand clothes: | Curtsy offers a wide selection of preloved clothing items that are both affordable and fashionable. By opting for secondhand clothes, you can save money while contributing to sustainable fashion. |
| 2. Follow fashion icons: | Curtsy has a feature that allows you to follow other users and get inspired by their fashion choices. By following fashion icons, you can keep up with the latest trends and learn how to style different pieces. |
| 3. Sell your clothes: | Curtsy also allows you to sell your gently used clothing items. By doing so, you can earn some extra cash and make room for new wardrobe essentials. |
With Curtsy, you don't have to break the bank to become a fashion icon. Simply follow these tips and start building your stylish, budget-friendly wardrobe today!
Creating Outfit Combinations with Curtsy
Curtsy is an online app that can help you become a fashion icon by allowing you to create stylish outfit combinations from the comfort of your phone. Here are some tips for using Curtsy to its fullest potential:
1. Browse through the app's inventory of clothing to get inspiration for outfit combinations.
2. Take advantage of the app's "Mix and Match" feature, which allows you to pair different items of clothing together to see how they look.
3. Use the app's search function to find specific items of clothing or styles that you're looking for.
4. Save your favorite outfit combinations to a "Wishlist" for future reference.
With Curtsy, you can experiment with different styles and outfit combinations to help you become a fashion icon in no time.
How Curtsy Compares to Other Online Fashion Apps
In the world of online shopping and fashion apps, Curtsy stands out as a unique option. With its easy-to-use design and personalized recommendations, Curtsy is an attractive choice for shoppers looking to try something new. In this article, we'll compare Curtsy to some of the leading fashion apps to help you make an informed decision when it comes to shopping online.
Comparison to Poshmark
Curtsy is a fashion resale app catering to Gen Z women that stands out from its competitors such as Poshmark and Depop with its user-friendly interface and social media-like features.
Unlike Poshmark, Curtsy has an in-house team that handles the shipping and logistics of each transaction, making the selling process hassle-free for its users.
Additionally, unlike Depop, Curtsy puts a strong emphasis on making the buying and selling experience personalized and social, allowing users to connect and follow each other on the app and like and comment on each other's listings.
Furthermore, Curtsy offers a wide selection of clothing items, including branded and fast-fashion, at affordable prices, making the app accessible to users with varying budgets.
In summary, while Poshmark and Depop are well-established online fashion resale apps, Curtsy differentiates itself by offering a seamless user experience with social media-like features and affordable pricing. Give it a try, Curtsy is a legitimate online app.
Comparison to Depop
Curtsy is a women's fashion resale app that differs from Depop in various ways. While both apps allow users to buy and sell clothes, Curtsy has unique features that make it stand out as a platform for fashion-conscious women.
Here's how Curtsy distinguishes itself from Depop:
– Curtsy only allows women's clothing, offering a more curated shopping experience and a target audience for sellers. In contrast, Depop allows all types of clothing, making it less specialized.
– Curtsy offers pre-paid, pre-addressed shipping labels for the items purchased on its app, making it easier for sellers to ship their items. Depop, on the other hand, requires sellers to handle the shipping and packaging of their sales themselves.
– Curtsy caters to college students specifically, providing a verification system that requires users to register with a .edu email address. This creates a unique community of trendy, young adults eager to buy and sell secondhand items. Depop does not have such a requirement.
With its unique features, Curtsy has become a popular app among young women looking for affordable, fashionable clothing.
Comparison to Vinted
Curtsy is a peer-to-peer clothing resale app designed for young women. When compared to other online fashion apps such as Vinted, Curtsy stands out for its unique features and user-friendly interface.
While Vinted may have a larger user base, Curtsy offers a more curated shopping experience by featuring clothes specific to your size, style preferences, and budget. Additionally, Curtsy offers a hassle-free return policy which makes the buying experience more reassuring for the customers.
However, unlike Vinted, Curtsy is only available as a mobile app. This could be considered a drawback for some users that prefer to shop through desktop browsers.
In conclusion, Curtsy is a legitimate fashion app that offers a unique and fun shopping experience, with a focus on young women. If you're looking for trendy and affordable clothes, Curtsy could be the ideal online fashion platform for you!
Pro tip: Before buying from any online fashion app, research about the return policy, buyer feedback, and reviews to ensure you have the best shopping experience.
Success Stories with Curtsy
Many people have found success using the Curtsy app, an online marketplace that allows you to shop for designer clothing straight from your phone. You can find items from brands like Gucci and Louis Vuitton. In addition, you can also find unique items from independent fashion designers.
Hear about some of the success stories and how Curtsy has helped people become fashion icons.
Testimonials from Curtsy users
Curtsy is a legit online shopping app, that has helped many fashion enthusiasts become icons in their own right. Here are some testimonials from satisfied Curtsy users:
| | |
| --- | --- |
| "I've been using Curtsy for months now, and it's truly changed the way I shop for clothes. The app is so user-friendly, and the selection is incredible!" | – Sarah H. |
| "I've always struggled to find clothes that fit my body type, but Curtsy has made it so easy for me. I love that I can filter my searches by size and brand, and everything always arrives in perfect condition!" | – Jamie M. |
| "Curtsy has been a game-changer for me. I've found so many unique pieces that I wouldn't have been able to find anywhere else, and the prices are unbeatable." | – Rachel B. |
| "I'm obsessed with Curtsy! The app makes it so easy to buy and sell clothes, and I love being part of such a supportive community." | – Emma L. |
With such glowing testimonials, it's clear that Curtsy is the real deal when it comes to online shopping.
How to be Successful on Curtsy as a Buyer or Seller
Curtsy is a legitimate online app for fashion enthusiasts who want to buy and sell unique and trendy items. To be successful as a buyer or seller on Curtsy, here are some tips to follow:
| | |
| --- | --- |
| As a seller: | As a buyer: |
| 1. Take clear photos of your items in natural lighting and provide accurate descriptions. | 1. Save your favorite searches and check the app often for new arrivals. |
| 2. Price your items competitively and be open to negotiation. | 2. Read item descriptions carefully and ask questions to sellers before making a purchase. |
| 3. Share your listings on social media platforms and promote them to increase visibility. | 3. Negotiate prices respectfully and be open to counteroffers. |
| 4. Ship items on time and provide tracking information to buyers. | 4. Leave honest and constructive reviews for sellers to build a strong community of buyers and sellers. |
Curtsy is a legitimate and trusted app that has helped many fashion enthusiasts become successful buyers and sellers. Pro Tip: Providing great customer service is key to building a positive reputation on Curtsy.
Earning Strategies on Curtsy
Curtsy is a legit online app that has helped many fashion enthusiasts become icons and earn money in the process. Here are some success stories and earning strategies that can help you kickstart your fashion journey with Curtsy:
1. Start by selling items in your own closet that you no longer wear. This is an excellent way to test the app and learn what sells best.
2. Offer your customers bundle discounts to increase your sales and earn repeat customers.
3. Take high-quality photos of your items and be descriptive in your listings to attract buyers.
4. Share your listings on social media platforms to increase their visibility.
5. Join Curtsy's Verified Seller Program to gain exclusive access to special promotions and receive a verified badge on your profile.
Success stories on Curtsy vary greatly, but some individuals have earned hundreds and even thousands of dollars selling their clothing and accessories in the app. With the right strategy and dedication, you could become a successful seller on Curtsy too!
Staying Safe on Curtsy
Shopping for cute new clothes is a great way to become a fashion icon, and Curtsy is an online app that makes it really easy to do so. But as with any online shopping experience, it is important to stay safe on the app.
In this section, we'll explore some of the tips and best practices for staying safe on Curtsy.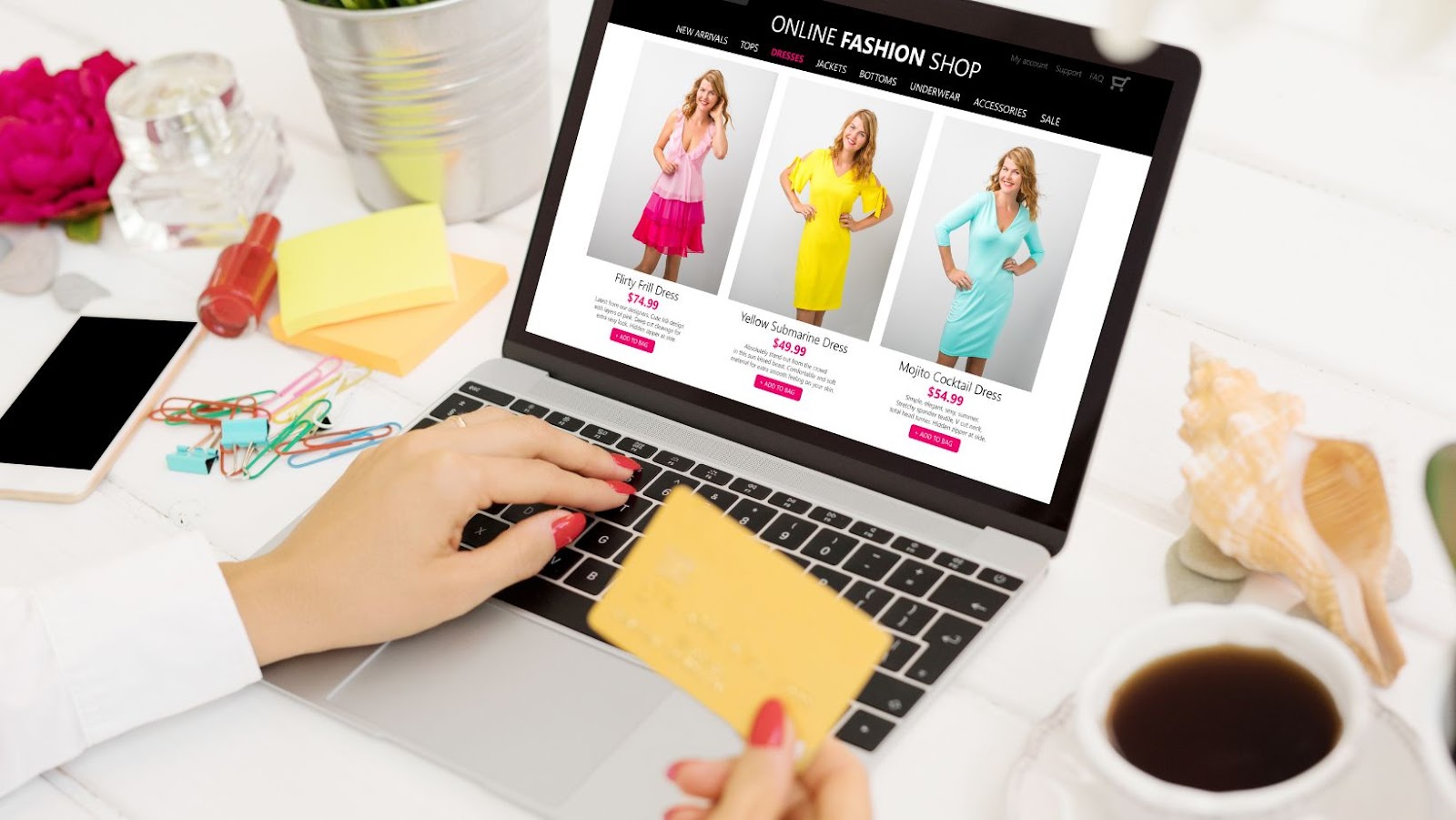 Tips for Safe Transactions on Curtsy
Online shopping is convenient but requires extra caution to ensure secure transactions. Here are some tips for a safer shopping experience on the Curtsy app:
1. Always use the Curtsy app for transactions – Use Curtsy's in-app chat feature to communicate with the seller and complete the transaction within the app. Do not share personal contact information outside the Curtsy platform.
2. Check the seller's rating and reviews – Look for sellers with high ratings and positive reviews from previous buyers.
3. Verify the item you're purchasing – Ask the seller for additional photos, details or videos to ensure that the item matches the description.
4. Use a secured payment method – Use only the in-app payment options like Debit/Credit Cards or Apple Pay. This ensures a secure transaction and saves you from potential fraud.
5. Trust your instincts – It's important to trust your gut feeling. If something doesn't seem right, it probably isn't.
By following these tips, you can enjoy a safe and secure shopping experience on the Curtsy app and become a fashion icon.
Dealing with Scammers on Curtsy
Curtsy is a legitimate online app that connects people to buy and sell pre-owned clothes, shoes, and accessories. However, as with any online platform, there is always the risk of scammers. Here are some tips for staying safe on Curtsy and dealing with scammers:
Look for red flags like too-good-to-be-true prices or requests for payment outside of Curtsy's payment system.
Only communicate with buyers and sellers through Curtsy's messaging system.
Use the "Report User" function if you suspect a scammer or see any suspicious behavior.
If you are scammed, report the incident to Curtsy and your financial institution if necessary.
Remember, if something seems off, it's better to be safe than sorry. Stay vigilant and trust your instincts when using Curtsy or any other online marketplace.
Pro tip: Do some research and read reviews to ensure that any app or online platform you use is reputable and has a track record of safety and security.
How Curtsy Protects Buyers and Sellers
Curtsy protects both buyers and sellers through a variety of features and policies aimed at ensuring safe transactions and minimizing risk.
For Buyers:
Curtsy offers a 24-hour cancellation window in case an order doesn't work out.
Curtsy Secured Payment ensures payment is only released to the seller once the buyer confirms receipt of the item in the expected condition.
Curtsy facilitates communication between buyers and sellers to ensure trust and transparency throughout the transaction.
For Sellers:
Curtsy provides a shipping label that is automatically sent to the seller once the item is purchased.
Curtsy handles and protects the seller's personal and financial information.
Curtsy provides the option for the seller to confirm the item has been shipped for added protection.
By following Curtsy's policies and features, buyers and sellers can enjoy safe and secure transactions on the online app, creating a trusted community for fashion lovers.