In today's world, it's easy to see how the Internet influences our attention spans and makes us prone to distraction. With the rise of mobile phones and devices, our ability to focus and stay on task has become severely compromised. We have become accustomed to consuming information at a rapid pace, often jumping from one topic to the next without really taking in any of the content.
This article will discuss the implications of this new form of 'information overload' and address how we can try to protect our attention spans.
Defining Attention Span
Attention span or cognitive focus is an individual's ability to concentrate on a particular task for some time. It is defined as the time an individual can attend and process information accurately without making mistakes or losing focus. This duration usually lasts several seconds up to 2-15 minutes, depending on the individual's abilities and environment. A shorter attention span may be indicative of attention-deficit disorder while a longer one may indicate increased capability to process and retain more detailed information.
In the age of smartphones and digital devices, our attention spans are heavily challenged by constant disruption caused by emails, calls, notifications, and text messages. Longer tasks with high levels of complexity require deeper concentration and are increasingly difficult in this distracting environment. In addition, as we process more digital sources at any given moment, our cognitive abilities become strained beyond their natural limits; thus shortening our ability to sustain concentration effectively over longer periods.
Something Awful: The Internet Makes You Stupid
The Internet have made people more easily distracted and multitasking has become the norm. People can access information quickly and easily, making us rely increasingly on the internet for entertainment, information, communication, and much more.
This article will focus on how the internet is affecting attention spans and why it should be something we are concerned about.
Attention span or cognitive focus is an individual's ability to concentrate on a particular task for some time. It is defined as the time an individual can attend and process information accurately without making mistakes or losing focus.
The Overstimulation of the Internet
Digital devices, from computers and smartphones to televisions and tablets, have changed the way we interact with the world. Unfortunately, as technology evolves, our attention spans are quickly regressing. By bombarding us with more information than our minds can process, we become overwhelmed and disinterested due to overstimulation.
This overstimulation has both physical and psychological affects on the brain. Physically, our brains are trying to store more information than they can handle, causing a decrease in cognitive performance and increasing stress levels. Psychologically it means people are having a harder time focusing on one task for an extended period as their brains move from one thing to another unsuccessfully searching for something new that will keep their attention.
Our ability to avoid distractions is an important factor in successful decision-making skills but with access to so much information today we're not able to focus on one task for a long enough period for our brains to build up enough evidence needed for 'strong' decisions which often results in us making bad decisions or overlooking important details leading up to those decisions.
The internet creates a bombardment of displays that demand attention and it's not just websites anymore — virtually every device now has access online through apps or specifically made programs pushing notifications every few minutes wanting us look at what they have available while neglecting even the tasks we want to complete ourselves. This causes us great frustration as now even things once held sacred such as reading or writing must slowly pull away from something else if we are going to give them any attention.
The Multitasking Trap
Most people use the internet for multiple activities at once, whether it's surfing the web, streaming videos, playing video games, talking to friends or checking emails. This multitasking behaviour has become so common that it is often thought of as a productive activity. But, unfortunately, multitasking often harms attention spans.
This is because when humans try to focus on more than one task simultaneously, the information can sometimes become overwhelming and the synthesis of ideas can suffer. Additionally, multitaskers often attempt and start more tasks than they can finish. This leads to restlessness due to feeling like tasks have not been adequately completed and bouncing from one task to another without seeing results—what's known as a 'task-switching' cost. In other words, too much multitasking actually decreases productivity and eventually takes its toll on our attention spans when we inevitably can't keep up with all of our tasks or responsibilities anymore.
Moreover, there are physiological effects associated with multitasking: neurotransmitters are released that can make us feel reliant on our devices; chemicals associated with distraction and reduced attention span form in our brains; and numerous studies suggest that heavy device users experience shortened attention spans over time as well as an increased difficulty in focusing on a single task (also known as 'deskilling'). Therefore, it's important not just to recognize these risks but also how they could be alleviated by actively reducing digital distractions or experimenting with neurological supplements like nootropics (smart drugs).
The Power of Social Media
The exponential growth of social media has dramatically impacted our attention spans. Social media was designed to capture our attention and encourage us to keep scrolling. They do this by bombarding users with notifications, creating a culture of constant interruption each time we reach for our phones.
Social media rewards constant engagement and quick action with instant gratification. This reward system is thought to trigger dopamine production in our brains which can lead us to compulsively check phones, apps and social feeds without thinking through the consequences. This can lead to an impaired ability to focus on any task for a prolonged period.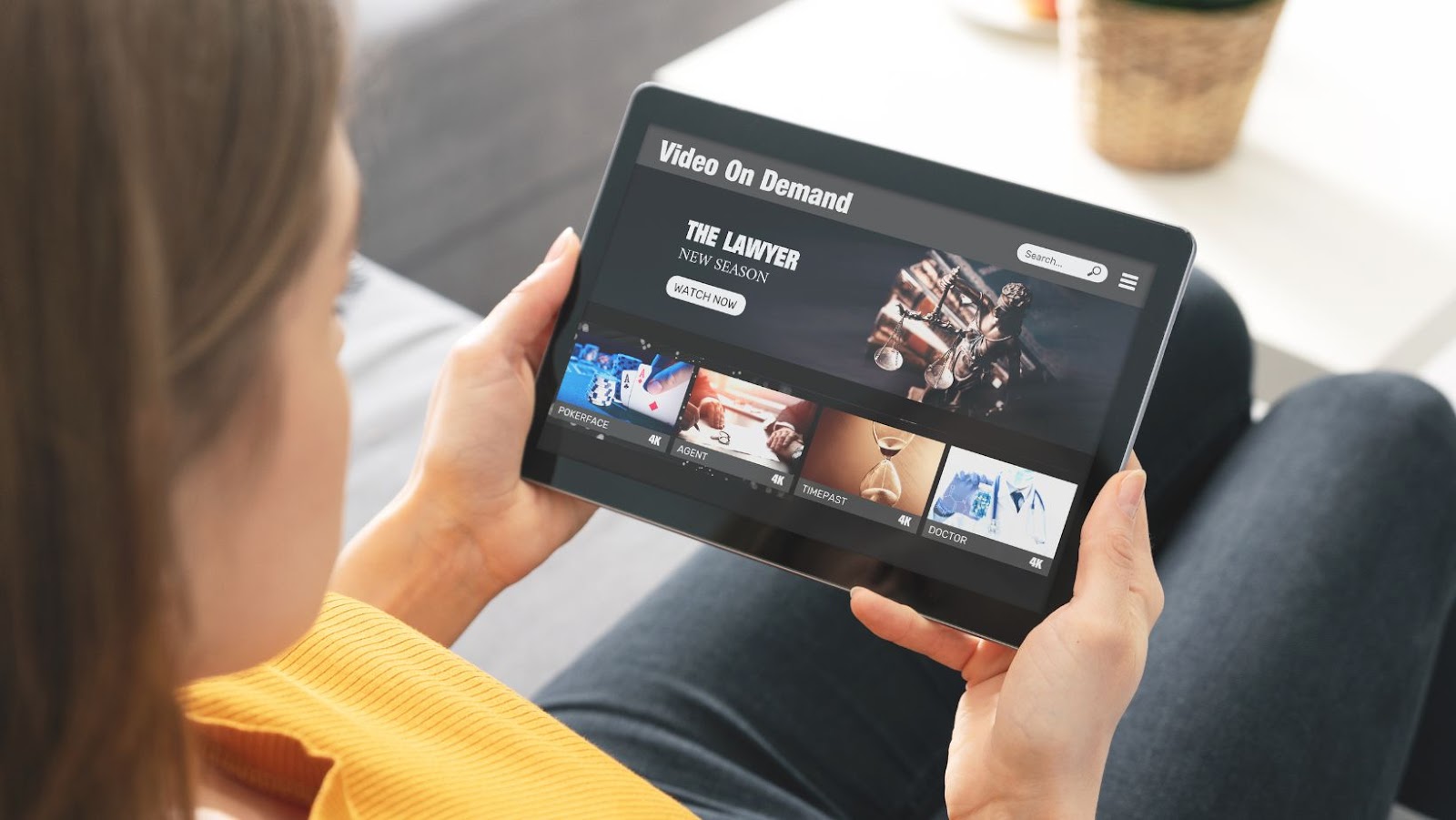 Furthermore, social media algorithms are designed to serve content that maximises the user engagement it receives. For example, it emphasises emotionally charged content like sensational headlines and posts that evoke strong opinions such as fear, anger or jealousy- all of which increase interaction with the platform as opposed to more gradual, thoughtful articles or topics that require further research and deliberation before engaging in an online discussion. As a result, this encourages short-term thinking instead of long-term reflection and consideration, ultimately detrimental for developing cognitive skills involving deep thinking or analysis, for instance, problem solving or critical thinking activities.
The Impact on Society
With the advent of the internet, it has become easier than ever to access a world of knowledge and information. However, with this knowledge at our fingertips also comes a decrease in our attention spans.
As more of us turn to the web for entertainment and news, our attention spans are shrinking as we become distracted by multiple sources of information.
In this article, we take a closer look at how the internet affects our brains and explore the impacts on society.
This multitasking behaviour has become so common that it is often thought of as a productive activity. But, unfortunately, multitasking often harms attention spans.
Declining Academic Performance
Research has shown that the internet is harming student academic performance. The average American student now spends more time distracted by the internet than studying or completing school work assignments, leading to a marked decrease in students' abilities to stay focused and pay attention.
Studies have found that the decrease in students' attention spans can directly be attributed to excessive internet use. Factors such as increased access to social media, games, videos and other media can lead to decreased productivity, with students multitasking between multiple screens for entertainment. This has resulted in decreased academic performance, lower grades and less motivation to succeed.
The internet has had a detrimental effect on our ability to focus and exercise self-control when it comes to studying and being productive. As a result, students increasingly suffer from digital attention deficit disorder (DADD), characterised by an inability to focus or concentrate due to technology overuse, resulting in reduced engagement with tasks at hand. Furthermore, some researchers suggest that this issue could worsen over time if students cannot effectively manage their online activities and bring more balance into their lives.
Poor Concentration Levels
The rise in technology and the internet has drastically changed how our brains function. In today's world, being constantly bombarded with a multitude of notifications, pop-ups and email alerts has resulted in shorter periods of concentration and focus. Unfortunately, this has led to an overall decrease in productivity and attention span as we are increasingly prone to distractions.
Results from several studies suggest that our ability to stay focused is decreasing rapidly over time. Even though this phenomenon is particularly noticeable among people exposed to multiple sources of digital content simultaneously- such as utilising two or more screens at once or multitasking -shortened attention spans can be seen across various groups of people.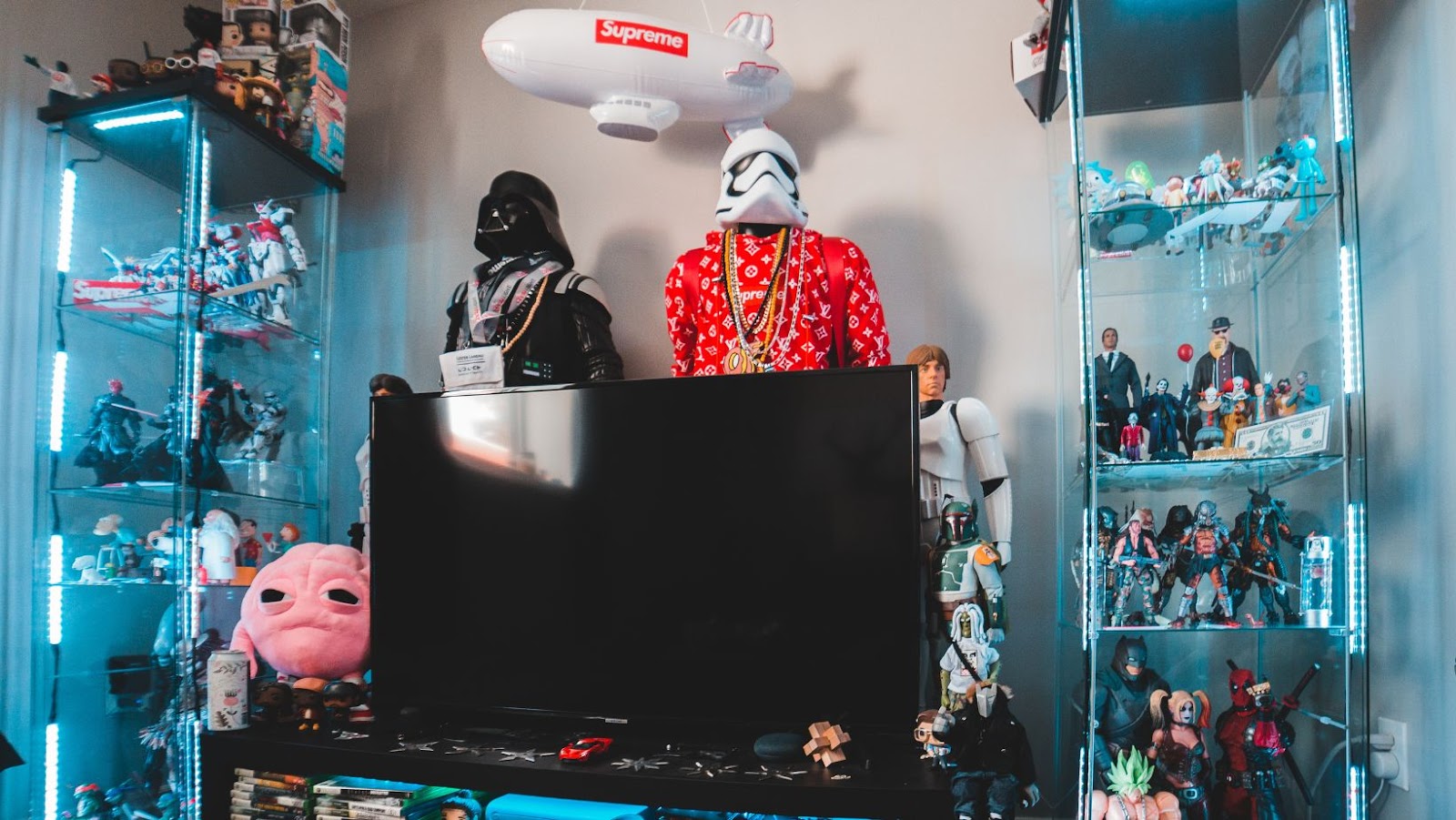 Similarly, it appears that more online time does not guarantee greater retention rates or longer periods of focus for individuals. Excessive media usage may lead to poorer concentration levels as our brains become used to shorter stimuli on screens instead of longer texts off-screen. Thus, the amount we spend online does not equate to better concentration abilities. Rather individuals must actively work to counteract the shortening of their attention span through activities such as meditating or taking breaks from screens throughout their day.
Decreased Creativity
The longstanding educational adage "practice makes perfect" holds not just in the classroom but also in life. The more one practises a skill, the better one will become. When it comes to creative thinking and problem-solving, the same applies.
Research conducted by professors at Harvard, MIT and other respected universities suggest that extended use of technology is harming our creativity. Research suggests that the constant inundation of information from our digital devices diminishes our ability to focus and retain material for meaningful analysis and recall, essential for utilising creative problem solving skills. Even when information can be recalled in linear forms such as numbers or letters it doesn't always assist with creative problems that require analytical and imaginative lucidity to be solved. This cognitive stagnation can lead to an overall decrease in academic and professional creativity.
Further, however subtle it may seem at first glance, spending too much time on devices can also have immediate emotional effects. The short bursts of dopamine each time a user receives a notification or message may temporarily increase pleasure-seeking behaviour as well as cheerfulness; however when dopamine levels are artificially increased by technology use, longer lasting feelings of true joy or satisfaction fail to ever take root since there is no profound understanding of why the feelings were induced in the first place. The results? A societal decrease in creativity culminating from an inability to focus on long-term goals or outcomes due to decreased attention spans produced by constant digital distractions.
Strategies to Combat the Problem
The Internet has changed the way we consume content and interact with others. As a result, it has significantly affected our ability to stay focused and concentrate.
We have found ourselves unable to stay on task for more than a few minutes and our attention spans have grown increasingly shorter.
In this article, we'll explore some strategies that can help us address this problem.
Setting Time Limits
Setting time limits can effectively optimise online usage and prevent the Internet from destroying our attention spans. Time limits give us parameters for how long we should stay engaged in the activity before moving on, helping us to focus for more meaningful periods instead of constantly shifting between different tasks.
It is important, however, to make sure that we choose realistic and achievable limits. Focusing on specific tasks for short but achievable intervals makes us more likely to gain a sense of fulfilment when completing a task and feel motivated to start another one. Examples of time limit activities could include focusing on work or leisure activities such as studying, gaming or social media usage for 30-minute intervals before taking a 10-minute break. It could also involve taking 20-minute breaks after every 2 hours of computer usage throughout the day or tracking our tech usage with apps that measure phone and computer screen time.
Setting achievable goals and objectives is possible to not only reduce the number of distractions associated with using technology, but also minimise its negative impact on our attention span by harnessing it in a constructive manner.
As a result, students increasingly suffer from digital attention deficit disorder (DADD), characterised by an inability to focus or concentrate due to technology overuse, resulting in reduced engagement with tasks at hand.
Taking Breaks
Regular breaks are essential for keeping our minds alert and protecting long-term productivity. It can come from a walk in nature, listening to music or just taking a few minutes to reflect and relax. Such activities give us a much-needed break from the endless daily notifications, emails and demands and have been proven to positively impact both physical and mental health.
While breaks don't directly address the issue of internet distraction, they provide respite from it, allowing us to reduce fatigue and boost concentration once we resume work. Whether it's something as simple as having lunch away from your desk or taking a day off one weekend per month, regular rest time is important for staying focused while dealing with the issue of attention spans being shortened by overuse of online media.
Practising Mindfulness
One of the most effective strategies for combating the problem of diminishing attention spans caused by the internet is to practise mindfulness. Mindfulness is a practice in which one deliberately pays attention to ordinary physical and mental activities such as sensations, thoughts, and feelings. This helps individuals better observe their experience and be aware of their response to it through detached observation, which reduces stress levels, increases resilience to difficult emotions, and encourages overall well-being.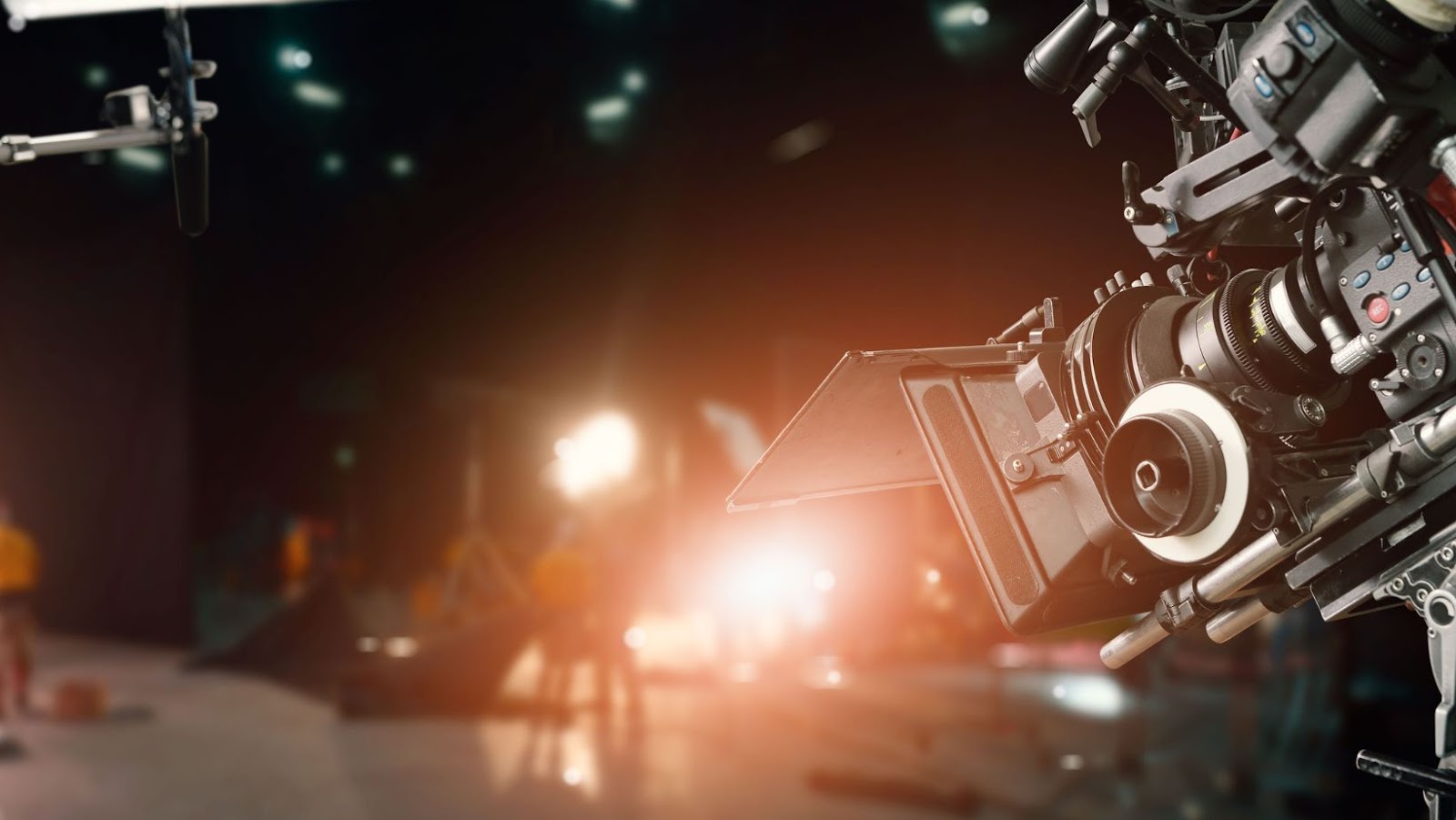 Practising mindfulness can improve one's focus, as it requires intense concentration on the present moment. It also helps mental clarity by teaching us how to become aware of our thoughts without getting lost or allowing them to distract us from other tasks. In addition, it encourages greater self-awareness and improved decision making skills by encouraging people to slow down their decision making process and think through their options more carefully before committing. Finally, practising mindfulness regularly provides numerous cognitive benefits such as enhanced working memory capacity and improved reaction times when responding to stimuli.
tags = Something Awful, digitally edited pictures, SA, comedy website, humorous media reviews, something kyanka saashcraftkotaku, something awful richard lowtax kyanka saashcraftkotaku