AT&T and Verizon have been at odds with the US government over a last-minute delay to their 5G plans. The two wireless providers have argued that the delay would cost them hundreds of millions as they have already committed to securing the necessary spectrum licences to deploy 5G networks. This has led to a heated dispute between the two giants and the US government.
Let's take a closer look into why the dispute has arisen and how it could potentially impact both companies.
Overview of 5G Technology
5G technology is the next generation of wireless technological advancement and is expected to provide faster speeds and better performance than existing 4G networks. 5G networks rely on just two frequencies—low-band and high-band spectrum—allowing users to stay connected at higher speeds while simultaneously accessing more applications or services.
Low-band spectrum is well-suited for wide coverage with longer transmission range. This makes it important for broad coverage, such as suburban and rural areas, where there may not be as many towers reinforcing the signal. In contrast, high-band spectrum provides higher data rates over shorter distances, making it a great choice for areas with tight spaces, such as urban centres with more towers and antennas nearby.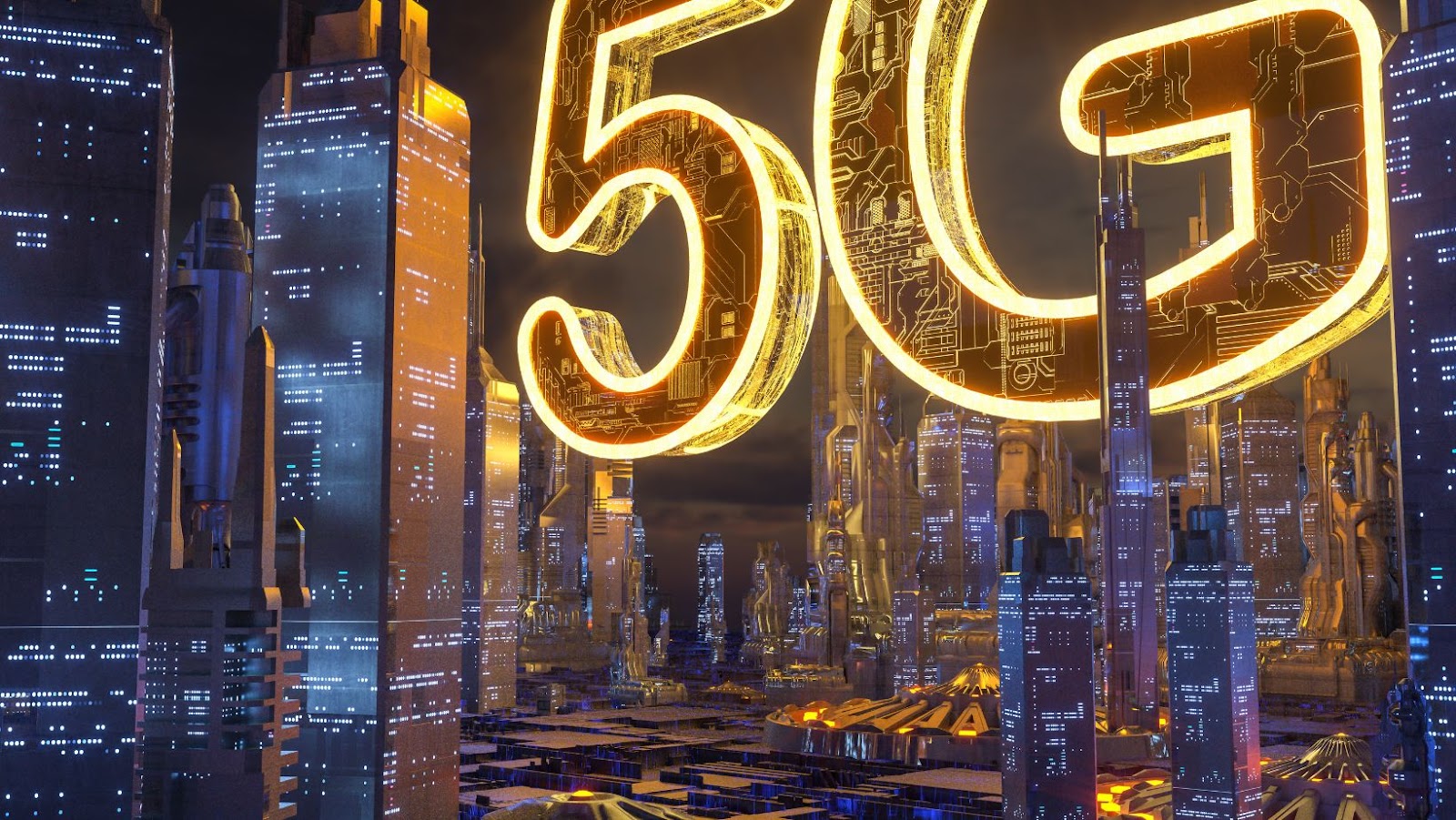 AT&T plans are using an approximately 4200MHz low-band spectrum paired with various high frequency bands (ranging from 60GHz to 28GHz). Verizon has plans to use an even mix of 600MHz low band with 28GHz mmWave, likely requiring additional base station deployments to offer the best user experience. Although both companies are looking at 5G technologies, they are taking different approaches in terms of their spectrum utilisation strategies due obtaining different assets through acquisitions or other strategic partnerships.
The two wireless providers have argued that the delay would cost them hundreds of millions as they have already committed to securing the necessary spectrum licences to deploy 5G networks.
Evolution of 5G in the US
5G promises to deliver greater speeds, higher capacity and a more uniform user experience. With the emergence of 5G, the telecommunications industry in the U.S. has seen a flurry of activity. AT&T and Verizon have rolled out their 5G networks in selected cities and continue expanding them while T-Mobile is still building its network.
5G technology requires an entirely different approach than what was necessary for 4G technologies due to its high bandwidth capabilities and large data capacities, allowing for multiple real time uses such as streaming video or virtual reality gaming over one superfast connection. To achieve this, mobile networks are being developed with more specifically directional antennas that concentrate signals into narrow beams rather than broadcasting signals from tower to tower like 4G did.
AT&T was the first U.S. carrier to launch a widespread 5G network in 2018 and continues to be at the forefront of development with their 5GE or "Evolved" service which delivers four times faster speeds on capable devices compared to existing 4G LTE services in select markets across the U.S., such as Houston, San Diego and Las Vegas among others.. Verizon too has made strides in rolling out a nationwide 5G network. Still, instead of using mmWave technology like AT&T, they chose a combination of low-band spectrum (sub-6GHz) which covers more area than mmWave but offers lower speed capabilities while maintaining good performance indoors at those areas that have already been launched across the country such as New York City, Los Angeles and Phoenix among others.. Likewise, T-Mobile has begun deploying its nationwide 5G network by combining mmWave spots with sub-6GHz coverage. However, they lagged behind their competitors due to earlier technical difficulties in acquiring spectrum licences during certain auctions held by the FCC (Federal Communication Commission).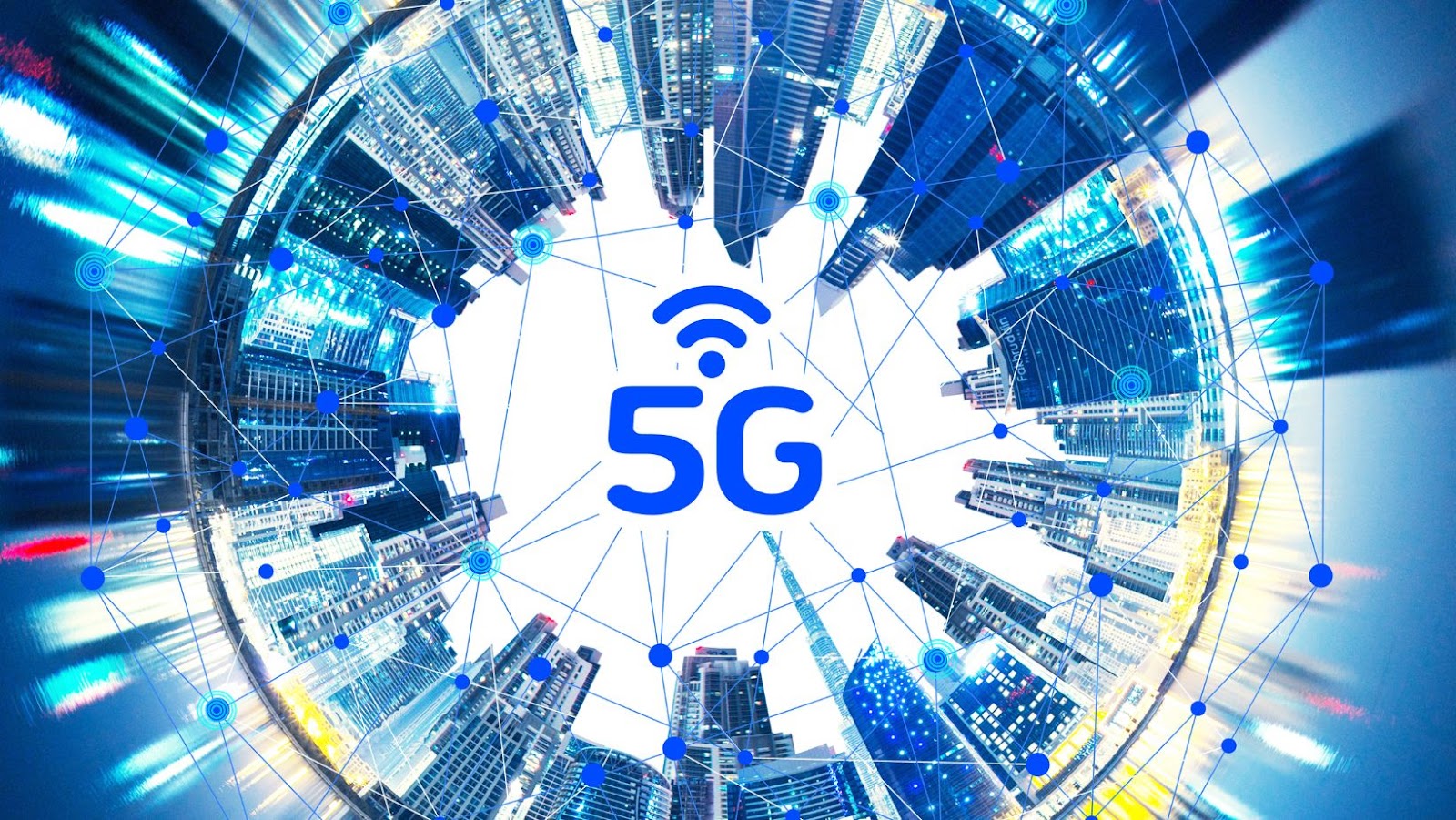 The future looks promising for all three mobile carriers due their ongoing efforts towards developing a high performance nationwide 5G network despite some technical difficulties they may face along the way with each provider bringing slightly different solutions based on what spectrum bands & technology (mmwave vs sub-6GHz) used for deployment thus offering consumers different levels of service & price points depending on what's available in their area but overall aiming at delivering superfast download speeds across multiple locations nationwide whether outdoors or indoors alike for an enhanced user experience if/when conditions allow it.
AT&T and Verizon's 5G Plans
Both AT&T and Verizon have been working to roll out their 5G networks in the US, but recently, the US government has caused a delay. The two telecom giants were set to launch their 5G services in late 2020, but the government has stepped in to put a stop to it.
In this article, we'll discuss why the two companies are feuding with the US government over the delay to their 5G plans.
AT&T's 5G Plans
AT&T's 5G network is currently available in parts of 37 cities across the United States, and the company has rollouts planned in more than 20 additional cities by the end of 2019. AT&T's network currently offers two types of service: Fixed 5G and Mobile 5G. The fixed 5G service provides home internet connection via high speed fibre optic cables, while the mobile service can be used on your phone or other mobile devices.
AT&T's plans are tailored to fit various consumer needs, including a 25 GB mobile plan for $70 per month, unlimited data for $90/month, and prepaid plans for those looking for more flexibility. In addition to these standard plans, AT&T's network also offers access to their flagship streaming services HBO Go® and DIRECTV Now®. Additionally, access to their 5G E – enhanced experience technology is included with any eligible device purchase for customers in select areas.
Overall, AT&T's robust coverage and selection make it ideal for distance learning projects or small businesses who require consistently fast speeds and high data limits at a reasonable cost.
Verizon's 5G Plans
Verizon launched its 5G Ultra Wideband mobile network in limited areas in 2019 and is expected to deploy the technology more broadly in 2020. The company's 5G wireless coverage covers parts of 35 cities nationwide, with testing underway elsewhere. Verizon's mobile 5G service uses mmWave technology — the fastest, but most expensive to implement of the 5G networks — and will give customers access to Gigabit speeds on their smartphones and tablets.
Verizon has plans to deploy 5G Home service, which promises connection speeds up to 10x faster than traditional fibre-based Internet providers, as well as 4K streaming, virtual reality handsets and gaming devices.
Verizon currently offers an unlimited data plan with free Apple Music streaming at no extra charge and a variety of other 5G tiered plans ranging from 3-25GB/month with increasing prices. In addition, consumers can add features like international and Mexico roaming package options at incremental cost points.
US Government's Involvement
The US government has recently gotten involved in the ongoing feud between AT&T and Verizon over a last-minute delay to 5G plans. The two telco giants have been locked in a battle over the new wireless technology, with AT&T complaining that the government has been delaying approval of its 5G plans.
So why has the US government gotten involved? Let's take a look.
The US Government's Delay of 5G Plans
The United States government has taken a cautious approach in allowing the two telecommunications giants — AT&T and Verizon — to cooperate on the rollout of their 5G plans. The government's delay of this process has further complicated efforts to bring 5G technology to the US market, with key implications for privacy and security.
The two telecom companies were expected to move forward with their agreement in July 2018, but the Federal Communications Commission (FCC) blocked it soon after. The FCC said that the agreement between AT&T and Verizon could potentially result in a monopoly, leading to higher prices or less competition from smaller carriers. The agency also flagged potential negative impacts on users' confidentiality and privacy given that both companies have access to network infrastructure such as routers and switches.
At a time when privacy matters are highly scrutinised, especially for US consumers, any cooperation between AT&T and Verizon needs state approval before it can proceed. Such an initiative could easily create a hole in end-user protection against data abuse at all levels:
Users' communications who are subject to private networks owned by one firm.
Possible access entry points through national data companies.
Corporate control of essential communication infrastructure that separate regulators do not adequately supervise.
Groups of non-domestic actors attempting theft of data moving across these networks.
Therefore, significant delays by the US Government regarding progress on 5G technology are calling into question whether current regulations can keep pace with these developments and ensure proper user protection measures amidst accelerating changes in communications networks.
5G networks rely on just two frequencies—low-band and high-band spectrum—allowing users to stay connected at higher speeds while simultaneously accessing more applications or services.
Impact of the Delay on AT&T and Verizon
The delay in the roll-out of 5G networks by AT&T and Verizon has significantly impacted the two companies. AT&T and Verizon have invested heavily in developing 5G technology, spending billions of dollars on infrastructure, spectrum and related assets. However, the government's decision to stall the roll-out has meant that these investments have yet to pay off for either company in terms of increased customer numbers or higher market share.
However, both companies are continuing their efforts to push ahead with their 5G plans, investing heavily in building the required fibre and wireless infrastructure throughout the United States. Despite this investment, there is uncertainty surrounding when these networks will be available to consumers and businesses at large — with an estimated deployment completion date of 2021 at the earliest.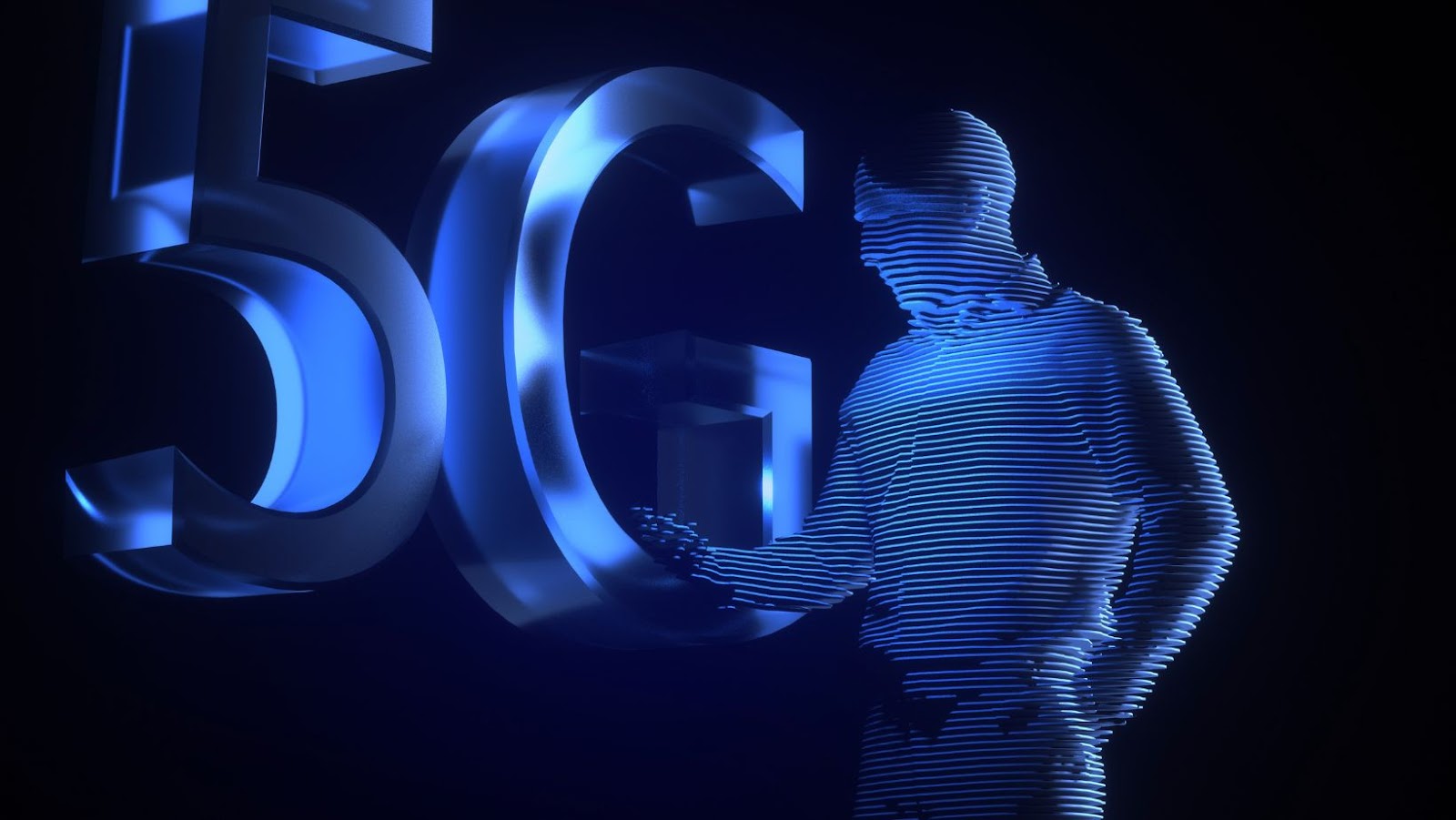 In addition to financial losses due to delayed network rollout, both AT&T and Verizon have faced criticism from consumer watchdog groups for using misleading advertising when advertising their 5G networks — most notably stating that they are "5G ready" when they only offer limited access to areas not covered by true 5G technology. As well as potentially misleading customers into buying devices that cannot take advantage of true 5G speeds or coverage areas. This has caused additional reputational damage to both companies making it more difficult for them to launch their 5g networks going forward.
Why AT&T and Verizon are Feuding With the US Government Over a Last-Minute Delay to 5G
AT&T and Verizon have been planning the launch of their new 5G wireless services for months, but a last minute delay due to the US government has resulted in an ongoing feud between the two companies and the government. The feud has escalated where AT&T and Verizon have filed suit against the US government.
In this article, we'll discuss why the US government has delayed the launch of 5G, and why AT&T and Verizon are fighting so hard to launch it.
AT&T and Verizon's Response to the Delay
AT&T and Verizon responded quickly to the US government's decision to delay the spectrum auction, arguing that the decision deprived them of the spectrum they had been counting on to build their 5G networks. In addition, the companies argued that this would delay the deployment of their 5G technology, allowing their competitors (especially foreign tech companies) time to catch up and overtake them.
At the same time, AT&T and Verizon pledged to continue building their own 5G networks to stay ahead of their competition. The companies announced plans to build new cell sites across the country, while continuing to upgrade existing 4G sites with LTE Advanced technologies such as carrier aggregation and massive MIMO, which are essential components of a 5G network.
In addition, AT&T and Verizon both announced partnerships with other technology providers (such as Intel) to further expand coverage and speed. They also continued investing in mmWave technology for their networks to reach rural America on a larger scale. Lastly, both companies tried to engage lawmakers on Capitol Hill by making public appearances and lobbying for legislation that would benefit their cause.
The US Government's Response to AT&T and Verizon
The US government has been closely watching the plans of AT&T and Verizon to roll out the fifth generation (5G) of wireless technology and provide the public with faster speeds, greater data capacity, better coverage and enhanced security. While the two companies have said they intend to move quickly with their plans, some US officials have raised concerns about their potential impact on competition in the market.
The Federal Communications Commission (FCC) has proposed rules restricting how much spectrum (the radio frequencies used for wireless communications) large carriers can access for 5G services. This would allow new entrants into the market to gain more of a foothold and would thus prevent AT&T and Verizon from dominating the field when it comes to deploying 5G networks. The rules would also ensure that consumers are provided competitive services at reasonable prices by creating an "airwaves sharing" situation between carriers.
Meanwhile, Members of Congress have also voiced concerns over AT&T and Verizon's plans, raising questions about their ultimate intentions as they look towards a future marked by 5G technology. However, by pressing these companies to adjust their business strategies, lawmakers hope to see increased competition in this growing wireless technology sector. Ultimately, this could lead to better outcomes for all involved — consumers, new players on the scene and even AT&T and Verizon — as everyone works together to bring even faster connection speeds into everyday life across America.
tags = AT&T and Verizon, Pete Buttigieg, 5G networks, ederal Communications Commission, transportation faa att verizon 5g januaryshepardsonreuters, Federal Aviation Administration, C-band, T-Mobile, transportation att verizon 5g januaryshepardsonreuters, 5g spectrum, 5G-capable phone