Are Sceptre Monitors Good
The question of whether Sceptre Monitors are good depends on the user's preferences, needs, and budget. Sceptre monitors offer a range of prices and features so you can find something that meets your needs.
This article will explore the pros and cons of Sceptre monitors, from display quality to responsiveness.
Sceptre Monitor Overview
Sceptre monitors are a popular choice for PC users due to their affordability and wide range of features. Their monitors are available in various sizes, starting from 20 inches up to 43 inches.
If you are looking for a decent, affordable monitor that can handle most of your day to day work, Sceptre is a good monitor brand to consider. The monitors offer excellent picture quality, wide viewing angles, and quick response times for gamers. Additionally, most Sceptre monitors come with inbuilt speakers, which are integrated and save desk space.
Sceptre monitors have high peak brightness and a decent contrast ratio that works reasonably well in bright and dark rooms, respectively. However, in a dim environment, some Sceptre models may exhibit bleeding that may affect image quality. Despite this, Sceptre monitors are a good investment and an excellent choice for budget-conscious consumers.
Sceptre Monitor Brand History
Sceptre is a reputable monitor brand with an interesting history. Founded in 1984, Sceptre initially produced CRT monitors and televisions. Over the years, the company shifted to LCD display technology and expanded its product line to include LED monitors, HDTVs, and touch-screen monitors.
Sceptre monitors are known for their affordable prices and versatile features. They offer a wide range of monitor sizes and resolutions, making it easy to find a monitor that fits your needs and budget. Additionally, Sceptre monitors are designed with both gaming and productivity in mind, so they have fast response times and sharp images.
And the answer to the question "Are Sceptre monitors good?" is yes, they are good quality monitors, especially when you consider their affordability. However, it's always a good idea to do some research and read reviews before making a purchase to ensure the monitor meets your specific needs.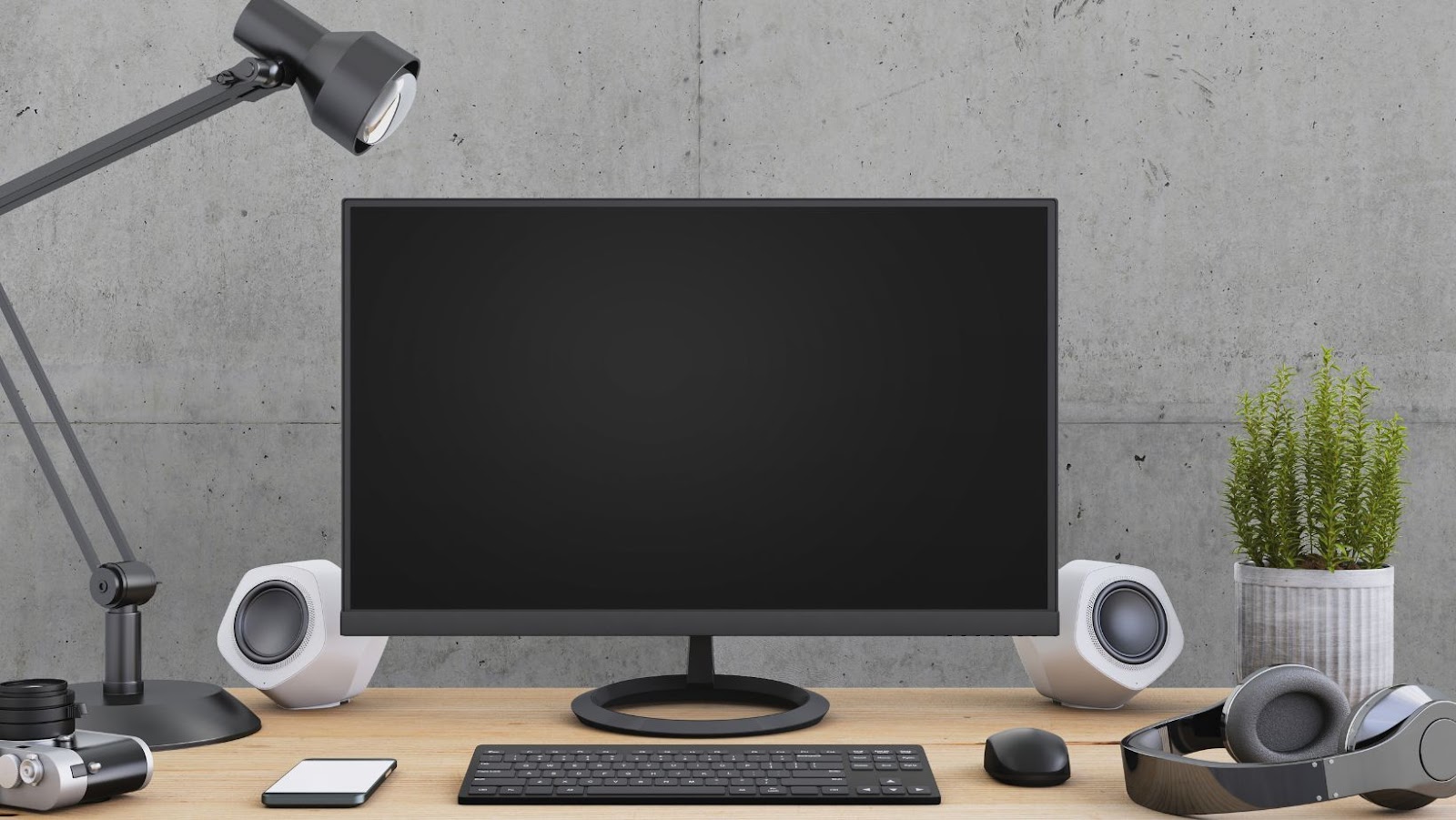 Sceptre Monitor Product Line
Sceptre offers a wide range of monitor products that cater to different needs and budgets. But the question remains: Are Sceptre monitors good enough for your PC?
Sceptre monitors have a reputation for being affordable yet good quality, making them an excellent option for gamers and casual users. Sceptre monitors offer fast response times, high resolutions, and advanced features such as FreeSync technology and blue light reduction.
However, some users have reported quality control issues with a few models, so it's essential to do your research and read reviews before purchasing a Sceptre monitor.
Regardless, Sceptre is a reliable brand that has been in the market for over 30 years, offering affordable, high-quality monitors that can fulfill most users' needs for PC monitors.
Features of Sceptre Monitors
Are you looking for a new monitor and are considering Sceptre? Sceptre is a well-known budget-friendly PC monitor brand. They have a wide variety of options that come packed with features. In this article, we'll look at the features of Sceptre monitors and determine if they are the right choice for you.
Display Quality of Sceptre Monitors
Sceptre monitors are known for their high display quality and excellent features that offer an immersive viewing experience.
| | |
| --- | --- |
| Feature | Description |
| High resolution | Sceptre monitors come with high resolutions ranging from Full HD to 4K Ultra HD, allowing for sharp and clear visuals. |
| Fast refresh rates | With refresh rates of up to 144Hz, Sceptre monitors offer buttery smooth visuals, making them ideal for gaming and multimedia purposes. |
| Multiple ports | Sceptre monitors offer a variety of connection options, including HDMI, DisplayPort, and VGA ports, making them compatible with different devices. |
| VESA mounting | Sceptre monitors are VESA mount compatible, allowing for easy installation and adjustment. |
| Anti-flicker technology | Sceptre monitors come with anti-flicker technology that reduces eyestrain and provides comfortable viewing for extended periods. |
Pro tip: When choosing a Sceptre monitor, consider your specific needs, such as screen size, resolution, and refresh rate, to make the best purchase decision.
Aspect Ratio and Resolution of Sceptre Monitors
Sceptre monitors offer a range of aspect ratios and resolutions to suit your specific computing needs. Whether you're a gamer, graphic designer or casual user, there's a model that fits your bill.
Here are some of the exceptional features of Sceptre monitors:
| | |
| --- | --- |
| Aspect Ratio | Resolution |
| Sceptre monitors come in 3 different aspect ratios, including 16:9, 21:9, and 32:9. The 16:9 is ideal for watching movies, playing games, and general computing, while the 21:9 offers excellent multitasking capabilities. The ultra-wide 32:9 aspect ratio is perfect for gaming and offers an immersive experience. | Sceptre monitors offer various resolutions, including Full HD, 4K UHD, and 5K UHD. The Full HD resolution is suitable for general computing and watching movies, while the 4K UHD resolution is ideal for video editing, graphic designing, and gaming. The 5K UHD resolution is suitable for graphic designing, gaming, and professional use. |
With advanced features like sleek bezels, inbuilt speakers, and versatile connectivity options, Sceptre monitors are an excellent choice for anyone looking for a reliable and feature-rich PC monitor.
Connectivity Options of Sceptre Monitors
Sceptre Monitors offer a variety of connectivity options for users to maximize their viewing experience. Here are the connectivity options offered on most Sceptre Monitors:
| | |
| --- | --- |
| HDMI: | This is the most common connectivity option found on Sceptre Monitors. HDMI ports offer high-quality video and audio transmission between your computer and monitor. |
| DisplayPort: | DisplayPort is another high-quality video and audio transmission option provided by Sceptre Monitors. DisplayPort bandwidths are the fastest, making it ideal for gaming and other high-powered applications. |
| DVI: | This port provides users with a reliable digital video connection that is compatible with most computers and monitors. |
| VGA: | Although not the most preferred method of connection, VGA ports are still commonly used as a fallback option when other ports are unavailable. It is highly recommended to use one of the above connections if possible. |
With several connectivity options, Sceptre Monitors are a versatile and reliable choice for your PC Monitor needs.
Performance of Sceptre Monitors
Sceptre's products range from budget 1080p monitors to 4K displays. Their monitors offer features like AMD FreeSync, which ensures a smooth gaming experience without experiencing stutters. However, it's important to understand the performance aspects of these monitors as well.
In this section, we'll look at the performance of Sceptre PC monitors.
Response Time of Sceptre Monitors
Sceptre monitors offer impressive response times, making them a top choice for gamers and professionals who require high-performance displays. Response time refers to the amount of time it takes for a single pixel to change color, and Sceptre monitors typically have a response time of 1 to 5 milliseconds. This means that the display can keep up with fast-paced movements in games or videos without any noticeable motion blur or ghosting.
In terms of overall performance, Sceptre monitors offer a great balance of price and quality. They are widely known for their affordability and provide great value for money. Additionally, they feature various features like anti-glare, built-in speakers, versatile connectivity options, etc.
Whether you're looking for a gaming monitor, a professional monitor or just a basic display for your PC, Sceptre monitors are an option worth considering.
Input Lag of Sceptre Monitors
Sceptre monitors are a budget-friendly option with decent features, and input lag is one factor to consider when evaluating their performance.
Input lag refers to the delay between a command entered via a keyboard, mouse, or other input device, and the response displayed on the monitor screen.
Sceptre monitors have a relatively low input lag compared to other budget monitor brands, making them a good option for gaming or other tasks that require quick response times.
However, higher-end or specialized monitors will generally have even lower input lag, so it is important to consider your specific needs and budget when choosing a monitor.
Pro Tip: Look for Sceptre monitors with "Gaming Mode" or "Low Input Lag" features to further reduce any lag.
Color Accuracy of Sceptre Monitors
Sceptre Monitors are renowned for their accurate color performance, making them a great choice for graphic designers, video editors, and anyone seeking a high-quality visual experience.
With specialized color calibration tools built into Sceptre Monitors, you can fine-tune colors for greater accuracy and vibrancy. This ensures that the colors you see on your monitor are a true representation of the source material.
Additionally, Sceptre Monitors offer a range of customization options, including color temperature, contrast, and brightness. This allows you to create a display that is perfectly suited to your needs, whether you are editing photos, playing games, or watching movies.
With a wide range of sizes and resolutions available, Sceptre Monitors are a reliable and budget-friendly option for anyone looking to upgrade their PC monitor. Pro Tip: For the best color accuracy, be sure to calibrate your monitor regularly using a hardware calibration tool.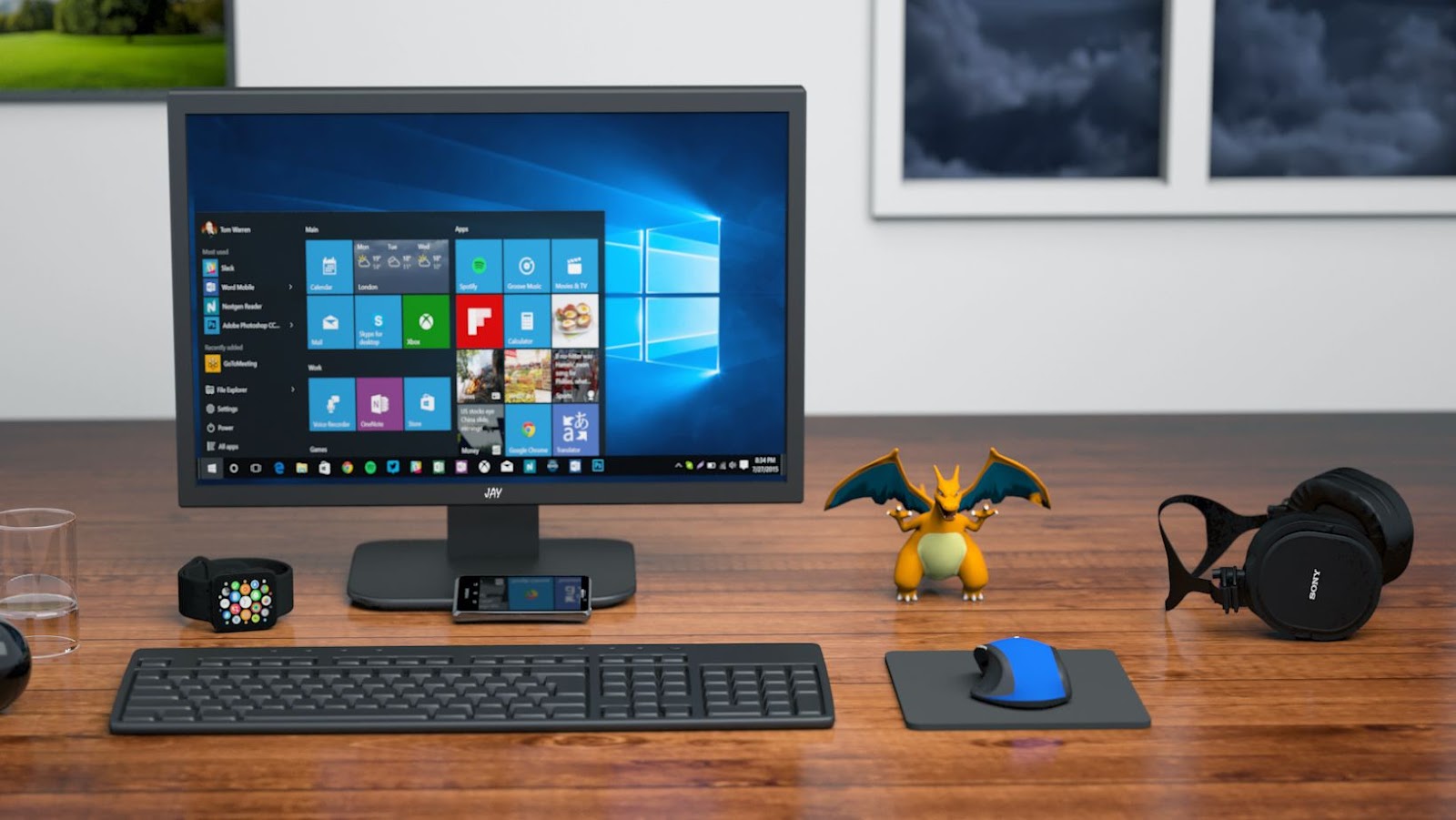 Price and Value of Sceptre Monitors
When it comes to the question of price and value, Sceptre Monitors are often a great option. They are affordable and offer a wide range of features, making them an attractive choice for PC owners.
Let's explore the features and value of Sceptre monitors and what makes them a great option for finding the perfect pc monitor.
Pricing of Sceptre Monitors Compared to Competitors
Sceptre's monitors offer competitive pricing compared to its competitors in the market, without compromising on the quality and features.
For instance, the Sceptre 24-Inch Curved 144Hz Gaming LED Monitor is priced at $179.99 while offering a resolution of 1080p, 144Hz refresh rate, AMD FreeSync support, and a curved design for an immersive viewing experience.
Comparatively, the ASUS 24-Inch Full HD FreeSync Gaming Monitor is priced at $199.99, slightly higher than Sceptre, but with similar features.
Moreover, the Sceptre E255B-1658A 24.5-Inch Gaming LED Monitor is priced at $187.99, offering 1080p resolution, 165Hz refresh rate, and AMD FreeSync support, making it a great value for gamers looking for high-end features at an affordable price.
Choosing a Sceptre monitor brand ensures great value for your money without having to compromise on the device's quality and features.
Value of Sceptre Monitors in Relation to Price
Sceptre monitors offer excellent value for their price point. Compared to other monitor brands, Sceptre delivers high-quality monitors with impressive features at a fraction of the cost.
Sceptre monitors come with high-resolution displays, sleek designs, and multiple inputs for a seamless user experience. They also offer various models in different sizes, including ultra-wide curved monitors, gaming monitors, and 4K monitors, making them highly versatile and flexible for different needs.
Overall, Sceptre monitors provide an excellent combination of features, quality, and affordability, making them a highly recommended choice for anyone in need of a reliable and high-performing PC monitor.
Customer Reviews and Feedback on Sceptre Monitors
Sceptre Monitors are well-known for their affordability, and customers have left positive reviews about the value they provide. One of the most appealing aspects of Sceptre monitors is their competitive prices without compromising on quality. Customers have praised the high resolution, wide-angle viewing, and excellent image quality of these monitors. They have also appreciated the variety of input ports and compatibility with different devices.
However, some customers have had concerns about the durability and longevity of these monitors. Some have reported screen flickering or dead pixels, but these issues are resolved through the manufacturer's warranty.
Overall, the consensus is that Sceptre monitors offer great value for the price, and their lower cost makes them an excellent choice for budget-friendly buyers seeking reliable pc monitors.