Oura and Gucci, two leading fashion and technology companies, have recently joined forces to create an 18 carat gold smart ring, now available for purchase.
This new wearable technology is making waves in the fashion community and is set to revolutionise luxury fashion and wearable technology.
This article aims to explore this new collaboration and explains the details of this revolutionary product.
Overview of Oura and Gucci
Oura and Gucci have introduced the Oura x Gucci Smart Ring. This smart ring encapsulates cutting-edge activity tracking technology with a luxurious design, making it a fashion must-have that captures more than just your imaginative looks.
Oura is an award-winning health and wellness technology company based in Oulu, Finland, specialising in lifestyle and fitness tracking solutions. Founded in 2013, Oura was created to give people an easy way to measure their activities and lifestyles to help them improve their health and wellness. The brand stands out through sophisticated algorithms and patented hardware technologies.
On the other hand, Gucci is one of the world's sought-after fashion brands known for its exquisite craftsmanship, pioneering designs and luxurious materials. First established in 1921 by founder Guccio Gucci, what started as a leather goods shop for elite clients has become one of the biggest names in fashion today.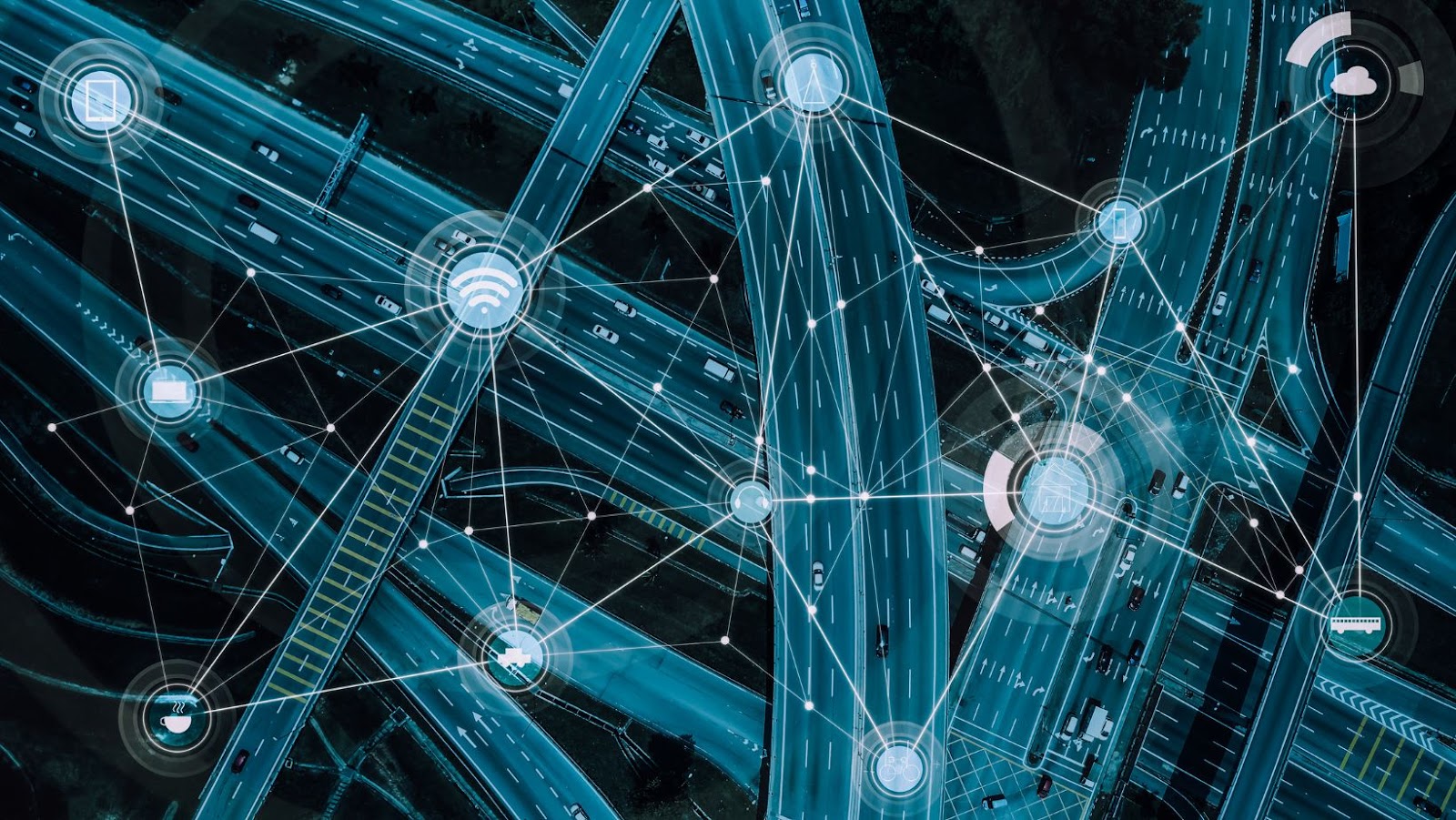 By bringing together these two iconic brands, Oura x Gucci can merge cutting edge technology of Oura with the signature elements that are hallmarks of luxury fashion house Gucci – design elements like gold colouring, accent details inspired by horse bits — into an accessible wearable device that has never been seen before. The sleek smart ring can track sleep patterns; monitor activity levels; provide personalised insights; detect stress levels; monitor heart rate variability (HRV); detect holistic trends about body temperature; measure respiration rate throughout exercise sessions or sleeping hours — all linked conveniently to a smartphone app for convenient use.
Why the collaboration was significant
The partnership between Oura and Gucci on their new smart ring has been an incredibly meaningful venture for both companies. Lauded for its innovation and commitment to modernising classic design, the collaboration has created a unique product that bridges fashion, technology and health.
For Gucci, the collaboration is an important step in modernising its iconic style. In recent years, the Italian fashion house has leaned into creating technologically-savvy products. The smart ring with Oura emphasises this direction, showing that the brand takes performance seriously by incorporating fitness trackers in their designs.
For Oura, teaming up with one of the world's most prestigious fashion houses marks an important milestone in establishing itself as a leader in wearable health. By integrating advanced health tracking into meaningful and stylish jewellery pieces—such as this collaboration with Gucci—wearables become something far more than a functional tool; they become essential items people can wear daily to stay healthy and look fashionable.
Features of the Ring
Oura, a company specialising in health tracking, has collaborated with the luxury brand Gucci to make a luxurious 18 carat gold smart ring. Designed for health monitoring, this elegant piece of jewellery has a range of features that make it stand out from other health-tracking products.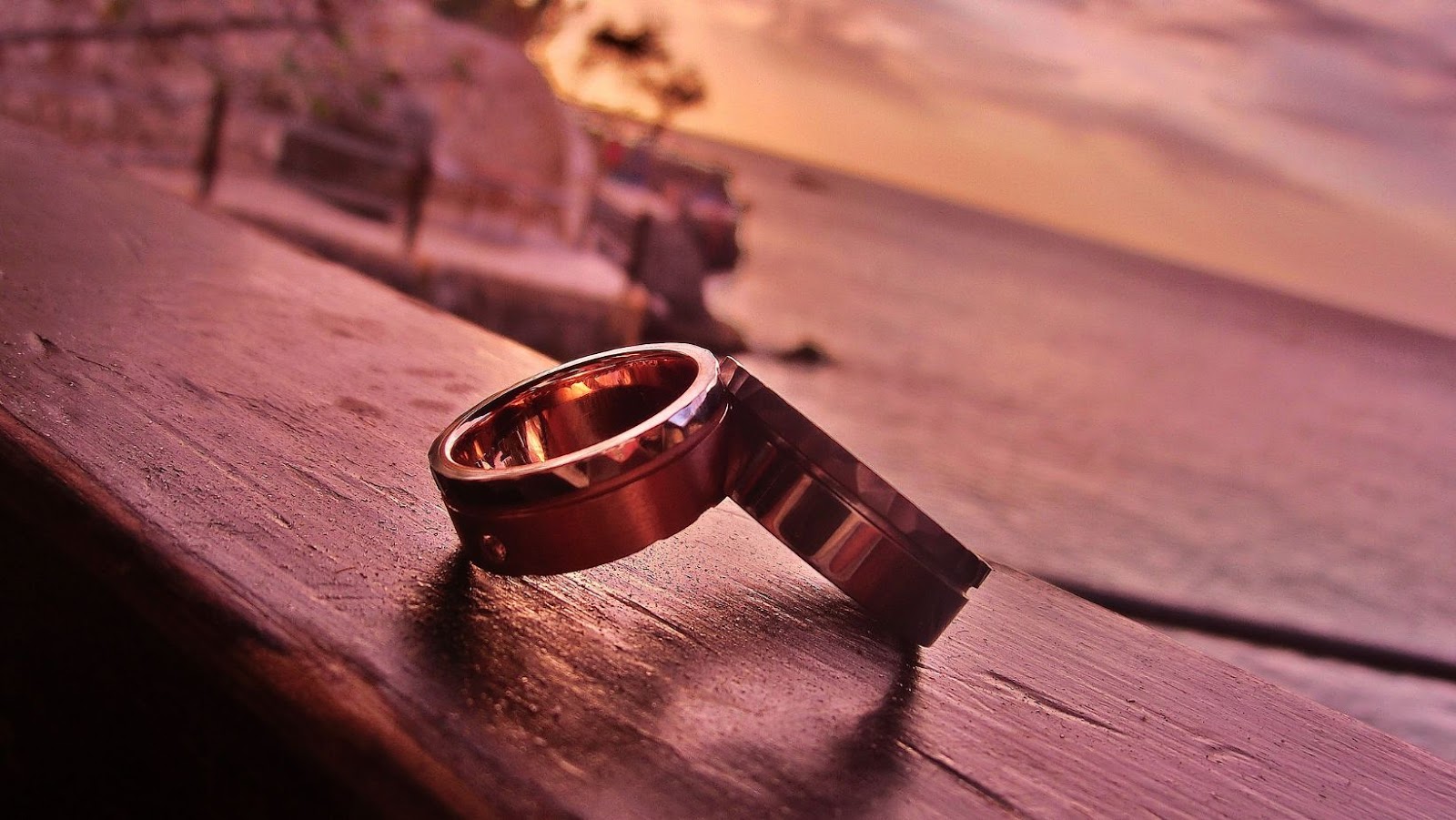 In this section, let's look at the features this ring offers.
Design of the ring
The Ring is a stylish and modern accessory designed in collaboration between two renowned luxury brands, Gucci and Oura. Its sleek design is reminiscent of traditional jewellery pieces, with the innovative fusion of modern technology adding an extra level of sophistication. The Ring was designed to be lightweight and comfortable, giving you a luxurious look with all day practicality.
The outer casing of the ring is made from stainless steel for durability, making it resistant to scratches and everyday wear and tear. It comes in both gold-plated or silver-plated options for a classy look. The ring's interior boasts intricate wiring that allows it to track your health data without compromising its sleek profile or premium quality feel. In addition, the Ring has an accompanying app that lets you view all your data on your mobile device.
Oura and Gucci have also collaborated on the design of the charging dock, which houses an induction coil within its sleek metal body – this means you can charge your ring safely without ever having to remove it from its housing. With all these combined design features, our hopes were realised when we were presented this masterpiece crafted by tech geniuses Oura and fashion icon Gucci!
Technology and sensors
Oura and Gucci's new smart ring houses a range of intuitive technology and sensors to provide an accurate picture of your health. For example, advanced body temperature tracking capability captures minute fluctuations as small as 0.05 degrees Celsius/Fahrenheit. Coupled with an LED circuit board and 5-axis accelerometer, the ring can measure sleeping patterns, physical activity levels and environmental exposure.
The onboard Bluetooth chip allows data to be wirelessly synced with compatible devices such as smartphones, tablets, wearable fitness trackers and even cutting-edge smart TVs. Users can then use the stored data to identify trends in their health and wellbeing over time, providing valuable insight into their lifestyle choices.
In addition to the technology integrated into the device itself, Oura offers proprietary apps for both iOS and Android that can be used to further customise how data is presented or tracked across multiple rings or accounts – helping you stay informed about your health at all times.
Health tracking features
Health tracking features on the Ring are designed to enhance your understanding of your health. The Ring has several features that allow users to monitor various aspects of their health and wellness.
The Ring has body temperature tracking, Sleep Score AI technology, activity and exercise tracking, HRV (heart rate variability) analysis and advanced sleep tracking. It also includes a motion detector that records changes during the day so users can see how they move throughout the day, including when they're sitting and standing or using their hands.
The Ring utilises a scientifically calibrated body temperature sensor to read your body temperature without external contact. This allows you to track changes during different stages of your cycle or due to environmental factors such as weather system fluctuations and changing temperatures between morning, day, evening and night-time. The tracker exists as a removable disc within the ring itself – you do not need to remove the band from your hand for readings!
The inner curves on the side of the band offer advanced sleep tracking capabilities that track both light and deep stages of sleep along with sleep cycles so you can identify patterns in terms of duration & regularity helping to better understand your sleeping habits. Additionally, by checking heart rate variability (HRV), Oura can detect any potential imbalances between your nervous system states like rest & recovery state which may help people adjust lifestyle habits accordingly to stay healthy and energised throughout their day!
Oura collaborated with Gucci to make an 18 carat gold smart ring
Oura and Gucci have collaborated to create an 18 carat gold smart ring that combines elegance and luxury with sophisticated technology. This ring offers a range of features and benefits, such as tracking your health, well-being and sleep.
As the first on the market, the ring provides users real-time health data, helping them understand their bodies and make better health decisions.
Let's take a closer look at the features and benefits of this ring.
Improved sleep quality
The Oura and Gucci's new smart ring features advanced wearables technology to track and improve sleep quality. With its adaptive learning system, the ring continuously monitors body temperature, heart rate variability (HRV), sleep/wake cycles, respiratory rate, and other important signals, allowing users to customise their tracking options.
The ring also syncs mobile device data such as activity and stress levels with the user's account.
Users can gain further understanding of their body's natural rhythms through its integrated wellness insights. The insights are tailored to provide daily tips on how to maintain a healthy lifestyle by setting personalised goals in the app. Additional features such as the calming music library and guided meditation option help promote better restful sleep for improved recovery and performance.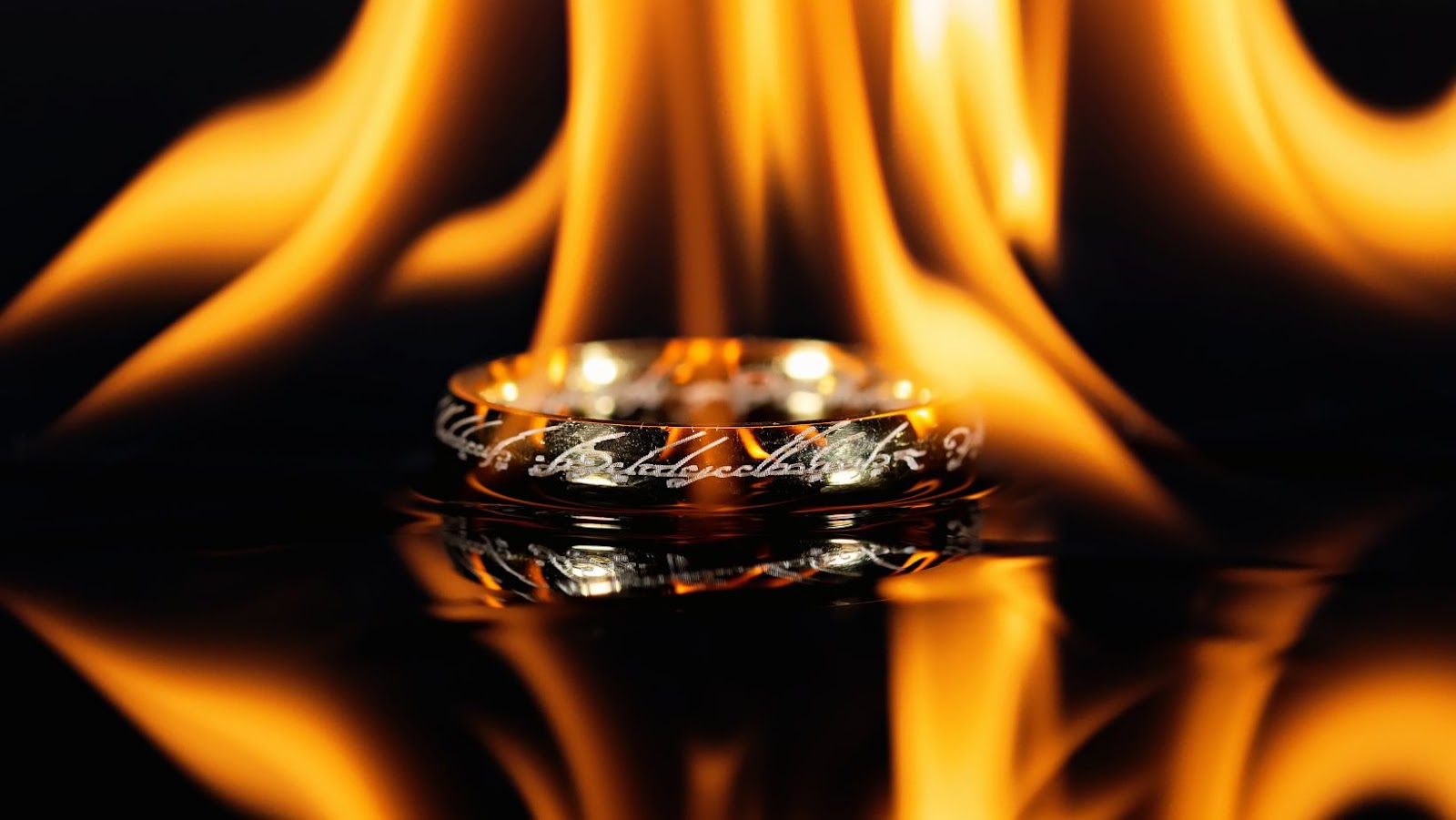 Sleep specialist-approved Sleep Score gives users a visual insight into how their lifestyle choices affect their sleep quality – in total integrating a deep level of sleep monitoring into wellbeing tracking. With its battery life lasting up to 7 days per charge and additional access with Alexa voice services; users can enjoy improved overall mental health in an accessible way.
Improved physical activity
One major benefit of our new smart rings is improved physical activity. Oura's advanced health-tracking technologies monitor your heart rate, breathing rate, and sleep cycles to give you an accurate picture of your physical activity and performance. This can help you keep track of your daily goals and make better lifestyle choices. Wearable technology such as the Oura ring can also help you identify patterns in your behaviour that indicate a need to rest or recover – like overtraining or not getting the proper restful sleep.
Smart rings such as Gucci's are also designed to motivate and reward users for staying physically active. The ring has built-in rewards for reaching daily fitness goals, such as obtaining "swim badges" for hitting desired markers in swimming lengths or completed sessions. In addition, the companion app measures your progress and records it, so that users can assess their results over time and continue to improve their overall performance.
In addition, both rings are equipped with various features that allow users to set personalised reminders, share their activity results with friends, or even find virtual training programs they can join to help them stay motivated until they reach their goals.
Increased mental clarity
The Oura and Gucci's smart ring helps you increase and monitor your mental clarity. Designed for both men and women, the sleek, stylish smart ring is designed to provide a Digital Wellness Coach that can track biometrics to promote increased mental clarity.
The ring features three highly precise sensors, which accurately measure key sleep metrics such as heart rate, body temperature, body position and respiration rate. Utilising the data gathered by these sensors, the app will help you fine-tune your sleep schedule according to your individual needs while providing personalised feedback on improving your mental clarity and performance throughout the day.
The detailed insights generated by Oura and Gucci's Smart Ring provide important information regarding stress management, physical activity levels, productivity levels and overall wellness allowing users to make informed decisions about their lifestyle choices. Additionally, users can get personalised coaching tips designed primarily for increasing focus and mental clarity throughout their day.
The App can even mediate anxiety with its intelligent relaxation program giving users a powerful tool for controlling how stress affects their daily life. This makes it easier for users to maintain optimal mental clarity throughout the day!
Pricing and Availability
Oura and Gucci have created a revolutionary smart ring with 18 carat gold. Featuring advanced sensors, this stylish and luxurious smart ring will be available for purchase in 2021.
This article will discuss the expected pricing and availability of the new Oura and Gucci smart ring.
Cost of the ring
The cost of Oura and Gucci's new smart ring varies depending on the model and colour you choose. The original version of the Oura ring is made with a minimalist style crafted from stainless steel or titanium with a coated polymer case. In addition, it has a choice of three colours – White, Black, or Brown. This model costs USD 299 for the Titanium and $479USD for the Steel edition.
The new Gucci X Oura limited edition line retails for around USD 1,000 (or €899 in Europe) in stainless steel or USD 1,274 (or €1,099 in Europe) for Rose Gold, each with black rubber elements to match the Gucci features. However, please note that pricing may vary between countries and retailers.
Availability is another factor to consider when planning to get an Oura Ring. You can either buy directly from their official website at www.ouraring.com/store where they provide worldwide shipping options and stores located in major cities across North America, Europe and Japan that offer customers a chance to experience the product firsthand before they make a purchase decision.
Where to buy the ring
The Oura and Gucci smart ring is now available to purchase from select authorised retailers only. In addition, the limited-edition collaboration is offered in two styles, solid rose gold or bicolor gold and sterling silver with prices starting at approximately$1,200 USD.
Consumers can find the exclusive pieces reflected across Gucci's global retail network, spanning Europe, North and South America, Asia Pacific and Middle East. In addition, the Oura Ring and Gucci Timepieces & Jewelry e-commerce sites also carry the product.
Furthermore, consumers can purchase select sizes through partner retailers Mr Porter (available in Europe only) and Farfetch (available in some markets). The product will be exclusively available in Canada at Holt Renfrew locations.
Both pieces are sold out via oura.com but can be found at participating retailers above subject to availability. In contrast, Gucci's global network of stores replenishes inventory regularly, with new shipments coming in early June 2021. Therefore, customers who wish for one of these two special edition styles are advised to contact their local retailer or check digital platforms regularly for availability information as it changes frequently.
tags = Oura ring, gucci, 18 carat gold smart ring, Gucci x Oura Ring, Generation 3, heart rate, respiratory rate, temperature, oura gucci generationdentengadget, Oura App