Nvidia CEO Jensen Huang recently compared the Omniverse and the metaverse and concluded that the Omniverse has immense potential for creating a unified virtual world.
The Omniverse is the giant virtual universe where users can collaborate and create 3D models, scenes, and simulations. On the other hand, the metaverse is a virtual world where users can explore and interact with one another in a virtual space.
In this article, we'll dive deep into the benefits of both the Omniverse and the metaverse and what this means for the future of virtual collaboration.
Definition of the Omniverse and the metaverse
The Omniverse and the metaverse refer to an inter-connected, multi-dimensional virtual universe. They are both terms computer scientists and cyber philosophers use to describe how virtual, collective networks of digital worlds can be created and accessed using computers, smartphones and other technology.
The omniverse is broad in scope and refers to the collective of all possible universes, including our own. This term was originally coined in 2013 by cyber philosopher Julian Dibbell in a paper entitled "The Omniverse: A Model for Interconnected Cosmic Cybernetics". Dibbell defined the omniverse as "the overarching schema for a proposed revision of all cosmological theory." The concept is difficult to understand owing to its complexity. Still, it describes a model that unifies our universe with many other universes or metaverses.
A metaverse is a persistent multi-dimensional virtual world accessed through many platforms such as VR headsets or computers. These assortments offer more opportunities for exploring different ways of living, interacting and communication than any single physical world ever could. In some cases these universes exist independently; in others they overlap or are connected in various ways. Metaverses can also be educational tools to learn about different types of cultural behaviour (religious views, linguistic habits). They can also serve purely recreational purposes such as playing video games with friends across social networks.
Benefits of the Omniverse
Nvidia CEO Jensen Huang recently compared the Omniverse and the metaverse, highlighting their benefits. The Omniverse is a collaboration platform powered by virtual and augmented reality. It enables people to create digital spaces that look and feel completely realistic. Meanwhile, the metaverse is a virtual reality world that multiple users across the globe share. Each of these platforms offer unique advantages to its users.
Here, we'll discuss the benefits of the Omniverse and how it can help people collaborate more effectively.
Real-time collaboration
The development and growth of the Omniverse has enabled a new horizon for human beings to meet, collaborate, and experience with each other in real-time. This includes real-time remote collaboration, as well as Interactive 3D Collaboration. With proper tools and guidance participants can connect to the Omniverse in real-time, across different spaces with responsive experiences.
Real-Time collaboration allows both virtual and augmented reality experiences to be experienced simultaneously by one or more people without their having to be an intermediary device. This form of collaboration has great potential for both productivity and entertainment.
With Real-Time Collaboration, people can share their environment with immersive experiences such as in a virtual whiteboard meeting room where multiple people interact at once through a shared space visualising each other's availability and sharing content remotely. This capability enables a shared open dialogue between participants by teleporting avatars into environments to hold meetings or work sessions. Furthermore, the avatars can have different shareable resources, allowing interactions between participants like avatar controllable objects, multi-users interactions towards 3D models rendering or even multiplayer gaming situations that could evolve within deeply interactive worlds.
Real Time Collaboration is ready to revolutionise team dynamics in co-culture activities that leverage the continuously expanding technology capabilities of the Omniverse, enabling teams from all parts of like to work collaboratively while being geographically dispersed by simplifying opportunities for startups which are trying bring new technologies quickly into reality faster than ever before!
Accessibility
The accessibility of Omniverse is one of its greatest benefits. By connecting multiple virtual worlds and geographic regions, people can access other digital realities they may have been unable to before. With three-dimensional landmarks, ancient places, past civilizations and long-forgotten facts now accessible with just the click of a button, our understanding of the world can easily be expanded beyond the scope of our physical locations.
Omniverse also makes it easier for people to travel virtually when physical trips are impossible due to financial constraints, health restrictions or travel bans. Through Omniverse people in different countries can still meet, connect and explore each other's cultures without leaving their homes.
The breakthrough technology at work in Omniverse makes the virtual world experience even more immersive.
For example, if two users from India and China happen upon each other's virtual worlds within the Omniverse platform they will be able to communicate with their native language since it'll be perfectly translated real time within the system itself—allowing users with varying backgrounds/experiences/perspectives to come together in a way that was not previously possible with early 'virtual reality' products. In terms of educational applications, students of all ages can gain invaluable exposure by participating in digital trips throughout this new exploration platform–helping them better understand and appreciate cultures far beyond their home country or area.
Scalability
The Omniverse's scalability allows developers to create experiences that can be used in various ways. The expansive metaverse environment allows for various applications, from virtual spaces for education and entertainment to intricate online gaming worlds. With Progressive Web Apps, HTML5 and other web technologies, developers can quickly build solutions that scale across multiple media platforms.
The Omniverse also enables developers to quickly create personalised experiences at scale — no matter how many users interact with their services or content. This scalability is especially important in today's world, where millions of users daily access web-based solutions. Through technologies like the Cloud and AWS, applications built on the Omniverse platform can handle more users in less time while offering increased flexibility and seamless integration with existing infrastructures.
Moreover, the Omniverse' real-time networking capabilities make it possible to quickly update experiences across multiple devices without significant latency or performance issues. This enables developers to dynamically adjust games or services depending on user feedback or rapidly changing conditions — giving them unparalleled control over their products' success.
Benefits of the metaverse
Nvidia CEO Jensen Huang recently compared the Omniverse and the metaverse, two powerful virtual and augmented reality tools. The metaverse and the Omniverse help create virtual worlds and real-time simulations with unprecedented detail and immersion.
However, there are several benefits that the metaverse offers over the Omniverse. In this article, we will explore the various benefits of the metaverse and examine why it is such a powerful virtual reality tool.
Immersive experience
The metaverse offers an incredibly immersive experience unlike anything on the current web; it enables users to communicate, collaborate, and create in a fully interactive 3D environment with support for avatars and other virtual reality elements. Unlike traditional 2D websites and platforms, the metaverse allows users to interact with objects, explore worlds, and engage in virtual commerce. The immersion of the metaverse is so great that it has become known as "the Omniverse" as its boundaries are theoretical.
The uniqueness of this world also provides endless possibilities in terms of collaboration and creativity; users can interact through social activities such as conversations, gestures, physical movements, or simply by having access to environments built specifically for different purposes (such as education or gaming). This opens up new ways for individuals to work together on projects or enjoy entertainment experiences. In addition, through the power of virtual reality's 360-degree viewport capabilities, objects can be seen from any angle, allowing for ultra-accurate observation.
This world also facilitates increased safety for its participants compared to traditional online communities. Not only does the metaverse significantly reduce risk from potential cyber threats but it also offers unique options for maintaining privacy, ultimately increasing peace of mind while using it. Finally, because content creation is unlimited within the metaverse regarding design features and ideas there are no restrictions – allowing users full control over how they use their space and what content they create.
Increased social interaction
As the metaverse continues to evolve, it creates more opportunities for people to interact with one another on a global scale. For example, users in different geographical regions can come together virtually to experience social activities such as immersive gaming and virtual concerts. Not only does this open up new opportunities for networking and collaboration, but it allows people to stay connected with those that may be miles away or on opposite sides of the world.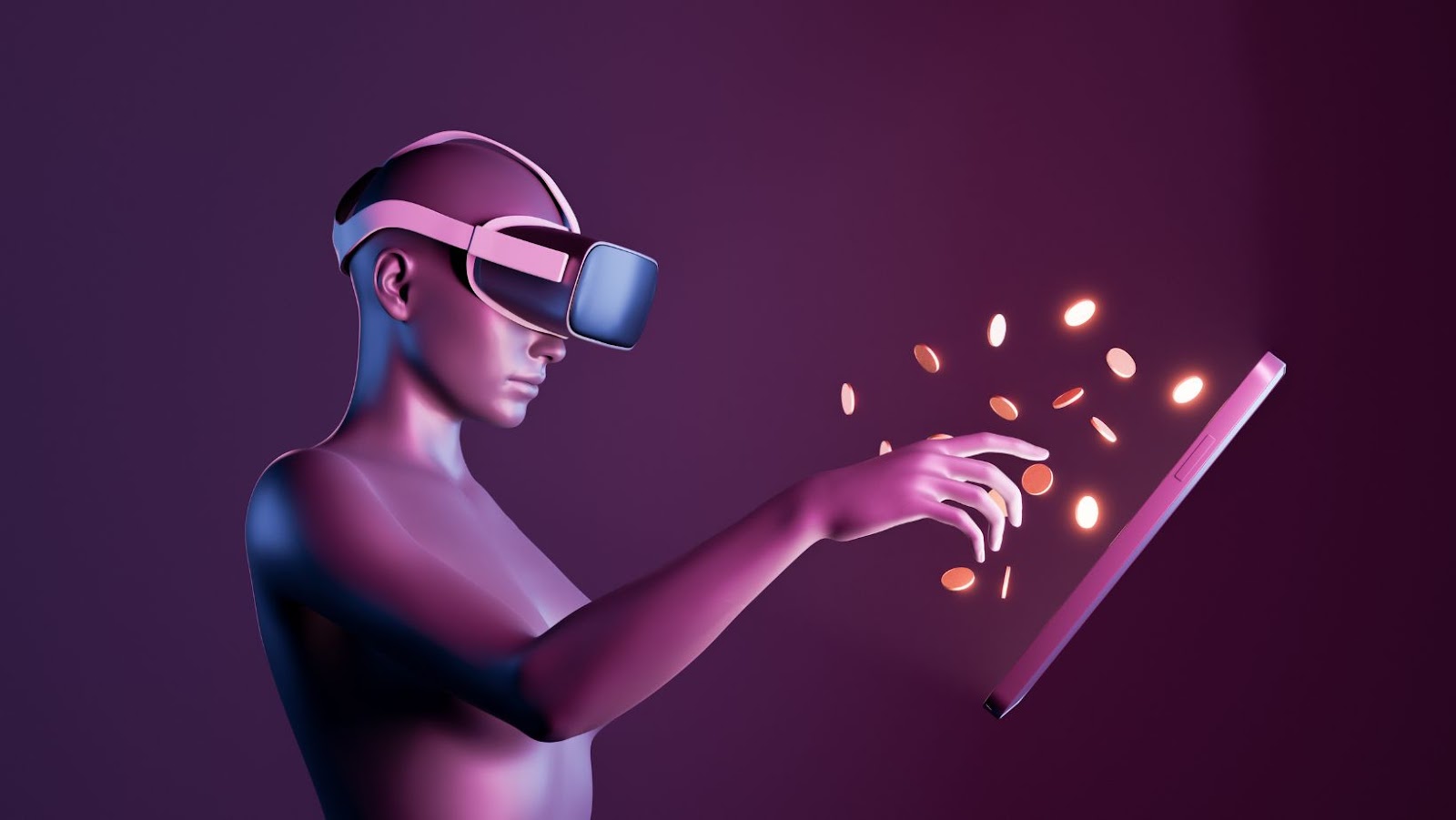 In addition to providing the ability to connect with others, the metaverse also serves as a platform for shared interests and cultures which can foster more meaningful relationships. Through media such as podcasts, webinars, virtual reality films and interactive artwork, people can explore topics they may otherwise not have known about or been exposed to. This creates an opportunity for broader conversations and deeper relationships with others from various backgrounds or careers.
The metaverse is also expanding into education which further increases social interaction by creating new forms of learning including virtual and augmented reality classes. By offering digital course materials alongside traditional lectures, students are given more ways —both online and offline—to interact with their peers while broadening their knowledge on various subjects.
This technology is ushering in a new wave of engagement that can help bring us closer together socially and intellectually regardless of physical distance.
Cross-platform compatibility
The metaverse is a technological platform allowing virtual experiences such as online gaming, virtual worlds, e-commerce, and digital interaction. It creates a convergence of the physical and digital worlds by interlinking devices, systems, platforms and networks. The primary benefit of the metaverse is its cross-platform compatibility.
Businesses and individuals can implement software solutions that transcend traditional boundaries between devices and networks by taking advantage of the underlying architecture of interconnectedness that makes up the metaverse with its distributed computing elements. This means digital products are no longer limited to individual systems or networks — such as mobile phones or desktop computers — but can interoperate across multiple platforms.
The technology facilitates greater efficiency in sharing information between users in different contexts and eliminates platform-specific features that simultaneously prevent applications like games from being played across different devices. As a result, businesses will find opportunities to build common applications designed to take advantage of this newfound cross-platform compatibility — allowing users to access data or interact with other users regardless of their preferred device.
The already pervasive social networks and connected communities will be further strengthened by increased communications across physical places and digital spaces thanks to the ubiquitous nature of technology enabled by the metaverse. This makes it easier for businesses to reach their target markets more effectively due to their widened access using different online channels simultaneously.
Nvidia CEO Jensen Huang compares the Omniverse and the metaverse
IN AN INTERVIEW, Nvidia CEO Jensen Huang recently compared the Omniverse and the metaverse. He highlighted both the potential and the challenges that lie within these two powerful digital environments.
This article will explore the various benefits of the Omniverse and the metaverse, as outlined by Huang.
Key similarities and differences between the Omniverse and the metaverse
Nvidia CEO Jensen Huang has described the Omniverse and metaverse as "two sides of the same coin." However, while both virtual realities represent similar concepts, there are some important distinctions between the two. In this article, we'll examine key similarities such as how they facilitate collaboration and point out key differences such as their potential use cases.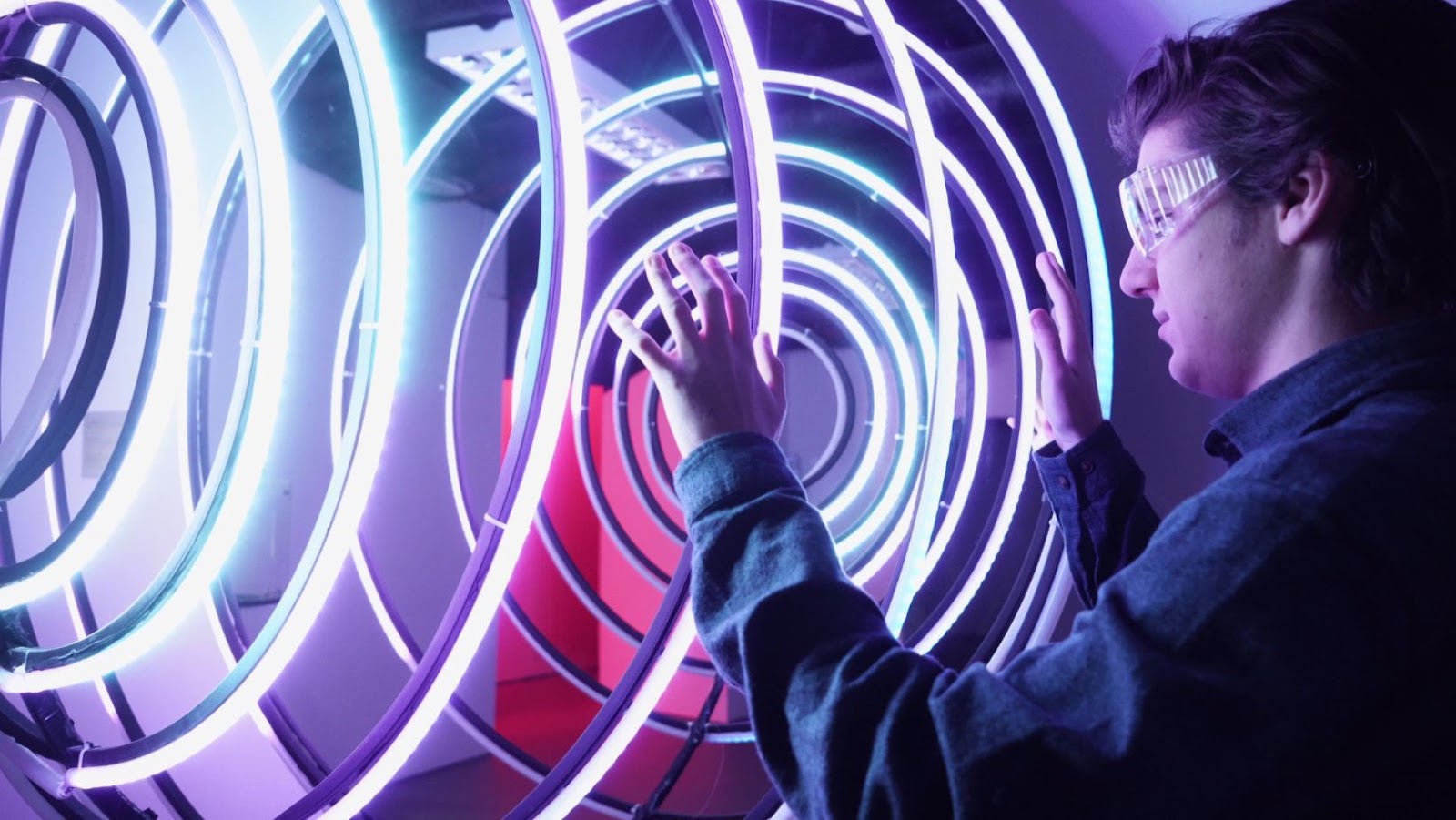 Similarities: -Both Omniverse and metaverse are virtual reality platforms. -Both facilitate collaboration between developers, designers and users by enabling them to share real-time project information, regardless of geographic location. -The 3D environments within both technologies enable users to interact with each other physically in virtual space.
Differences: -The Omniverse is meant to cultivate STEM collaboration while the metaverse is more focused on entertainment activities. -The underlying technology for the metaverse consists mainly of client/server networks while the Omniverse uses more decentralised forms such as blockchain technology in certain instances. -The Omniverse platform is designed to be open source and encourages users to build upon it through application programming interfaces (APIs) while the metaverse architecture is closed source with a limited array of available API tools for developers to work on creating content for sale within these closed platforms
Reasons for the comparison
Nvidia CEO Jensen Huang's recent comparison of the Omniverse and metaverse is interesting due to the distinct differences between the two technologies. The Omniverse is a large-scale, cloud-based platform developed by Nvidia that provides engineering, content creation and virtual collaboration tools. In comparison, the metaverse is a virtual world where players explore, interact and collaborate in real time.
The key difference between these two technologies lies in their focus. Whereas Omniverse is linked more to engineering applications for product design and development, the metaverse focuses on gaming and social applications. For this reason, Huang highlighted several advantages that the Omniverse presents over metaverses from an enterprise point of view:
1)Consistency: While developments on a metaverse are often unpredictable due to their sheer size and participants from all over the world engaging in these spaces, it can be difficult to regulate or regularise these transformations as they can lead to instability in certain contexts. In contrast, because Omniverse uses only data hosted within Nvidia's secure ecosystem with industry-standard protocols for sharing assets, it has potential for greater consistency across applications.
2)Scalability: Depending on application requirements such as file versioning or technical scalability (e.g., retrieving current versions of a given project component when returning to a dormant project), scalability becomes increasingly important within both environments. However while on Metaverses scalability is limited by both hardware access difficulty as well as user influx changes each time onboarding takes place, Intel states that its proprietary ecosystem can scale easily within it's ecosystem due to its robust software development tools, such as Python/Caffe frameworks that offer stable & extensible capabilities while interfacing with multiple compute resource locations or GPU configurations.
3)VR & AR Integration: In addition, Huang argued that OmniVerse can be integrated better with existing AR/VR technologies through integration libraries which further simplify various deployment tasks, encompassing coding, technical architecture & heavy ML workloads. This capacity has been often claimed for various MetaVerses communities but may not be well-suited for enterprise level cases due mostly constraints related around privacy & tailored access restrictions.
tags = nvidia huang omniverse gpustakahashiventurebeat, metaverse, omniverse, nvidia