Nvidia CEO Jensen Huang recently announced a new venture called Omniverse, which will use open, interoperable standards to create a 3D digital platform.
According to Huang, the goal of Omniverse is to make it easier for digital content creators to collaborate and make their work more accessible.
This section will briefly introduce what the Omniverse is and why Jensen Huang has decided to venture into it.
Background of Jensen Huang
Jensen Huang is best known as the co-founder and CEO of Nvidia, the world's leading manufacturer of graphics processing units (GPUs) and artificial intelligence (AI) hardware. However, he has a long history in technology that started as a computer science graduate student at Stanford University, where he developed software used in several Silicon Valley startups.
Huang has enormously influenced AI hardware development since the late 1990s when Nvidia introduced GPU technology to accelerate 3D applications like gaming and media processing. Nvidia has since become one of the major players in AI development by leveraging technologies including deep learning and machine learning. Huang has been at the centre of this revolution, driving innovations such as autonomous vehicles, medical imaging systems and self-driving cars.
Now, Huang is setting his sights on an even larger project – the Omniverse, a virtual world platform based on natural language processing that can power virtual reality experiences across multiple devices, from augmented to desktops. Leveraging his expertise in computer science, AI and gaming technology, Jensen Huang will bring Nvidia's experience to this new platform for immersive computing experiences that could revolutionise how people interact with computers for work or entertainment.
Overview of Nvidia's Omniverse
Nvidia's Omniverse project — a virtualized version of reality — is designed to allow people to develop, simulate, and collaborate in a shared virtual world. Nvidia believes that the Omniverse will create an interconnected network where millions worldwide can connect and contribute meaningfully.
The Omniverse initiative utilises Nvidia's robotics software platform, omnideck. This immersive software enables users to interact in 3D virtual environments as if they were there for simulations and real-time data streaming. In addition, it's an open source platform with open APIs so developers can build on it to create new experiences and applications.
Nvidia CEO Jensen Huang has announced plans for the Omniverse platform to become the backbone of autonomous vehicles, computer gaming, artificial intelligence (AI), robotics, industrial engineering, architecture and construction planning, design engineering, simulation-driven autonomous robots and drones — essentially creating a networked digital universe with endless possibilities.
The company is looking at ways to integrate cloud computing with high-performance computing clusters such as GPUs that enable AI learning. The goal is to enable users across different industries to collaborate real time within virtual spaces including urban layout simulations or CAD model manipulations regardless of each user's location or hardware configuration.
In addition Nvidia plans on incorporating other technologies such as blockchain into the mix which will better secure data sharing amongst server locations globally along with distributed ledger technology enabling secure transactions among all participants involved in any given collaboration or content sharing within realistic 3D augmented infrastructure networks such as buildings and cities that exist virtually within this new digital parallel world known as the Omniverse.
Reasons for Huang's Venture into the Omniverse
Nvidia CEO Jensen Huang recently announced his venture into the Omniverse, a virtual simulation platform that enables people to work together in a "common, persistent reality." Huang's move suggests that he believes the Omniverse may be a valuable asset for the tech industry.
In this article, we will explore why Huang ventures into the Omniverse.
Leveraging Nvidia's expertise in AI and cloud computing
Jensen Huang, the CEO of Nvidia, believes that collaborating in the real and virtual worlds will bring about a new wave of entertainment, education, and research opportunities. Huang's venture into the Omniverse resulted from NVIDIA moving into the cloud gaming platform market in 2019. This was accomplished by leveraging NVIDIA's Artificial Intelligence (AI) expertise to create cloud-based virtual reality (VR) visuals. Additionally, as the world has shifted to working from home and gaming remotely, NVIDIA provides customers with hardware capable of streaming VR content at low latency rates.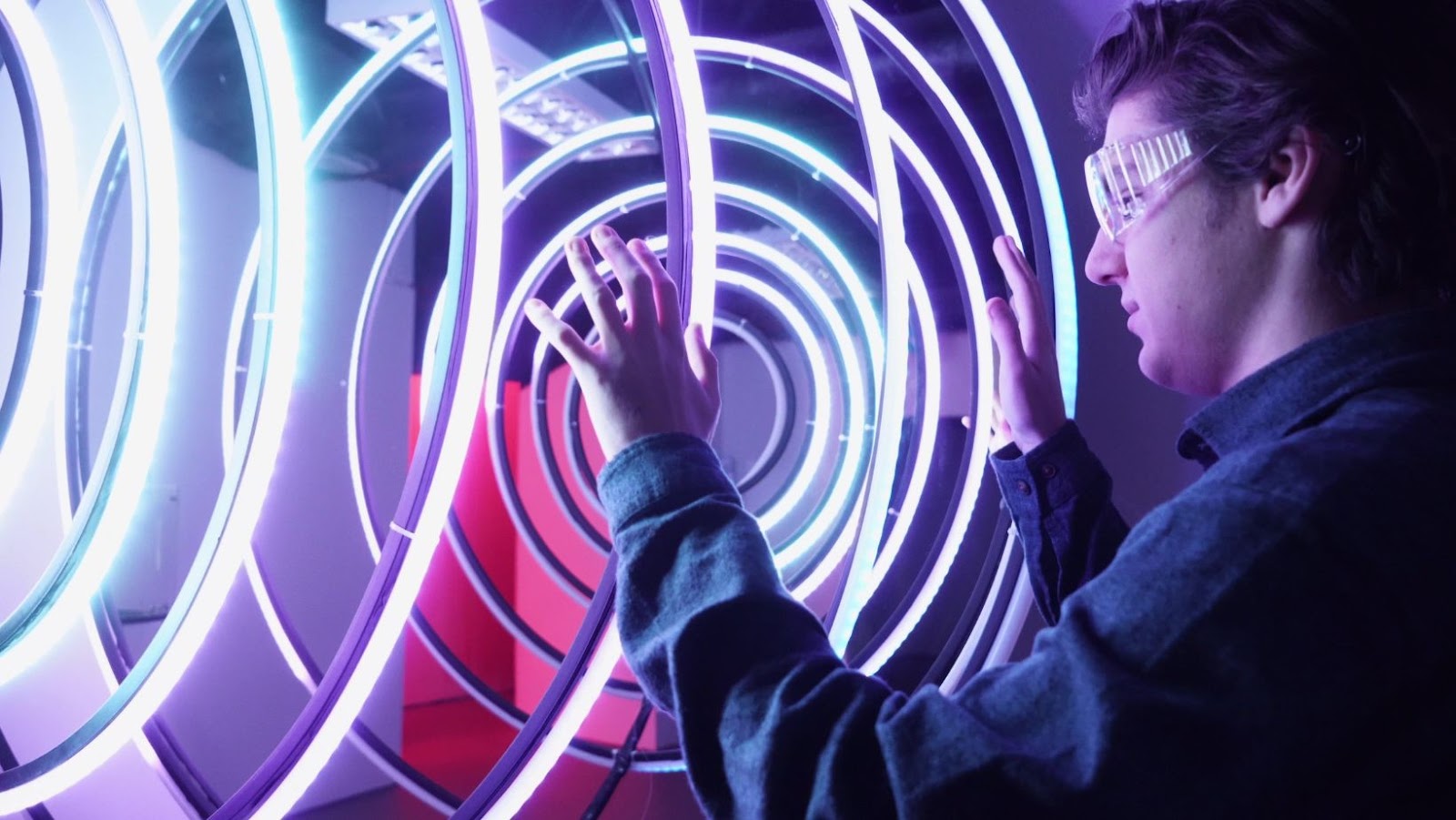 The overarching vision for NVIDIA is to create artificial worlds similar to what can be found in computer simulations. By utilising its strong background in AI, NVIDIA hopes that this technology will be able to combine computer simulation with reality-based elements such as physical objects and avatars to create an entirely new kind of interactive experience. By leveraging its AI technology expertise coupled with innovative approaches like wave synthesis audio processing and photorealistic lighting, Nvidia's Omniverse could have potentially revolutionary implications for industries such as healthcare, education, finance and construction. Furthermore by using GPU computing Huang hopes that the Omniverse will improve customer experience by decreasing latency rates among other benefits.
Creating a unified platform for collaboration
Jensen Huang, NVIDIA's founder and CEO, is developing a unified platform to enable people from different professions to collaborate in a virtual environment. This Omniverse platform is expected to revolutionise how people work together.
The Omniverse is a cloud-based platform providing its members access to multiple tools and real-time simulations. These tools range from 3D animation software for visual effects artists to physics engines for engineers. With these resources at their fingertips, users can collaborate on projects without being physically present in the same space.
Huang's vision for Omniverse is rooted in breaking down barriers to collaboration. By making digital simulations and creative tools universally accessible, he believes it will open up unprecedented opportunities for industry professionals worldwide. In addition, Huang plans to implement artificial intelligence (AI) and machine learning (ML) capabilities into Omniverse, enabling deeper collaboration with other AI-driven products or services such as facial recognition systems or natural language processing bots.
The possibilities are limitless — through this unified platform people could truly connect at any distance, allowing them to share knowledge like never before and create innovative solutions from anywhere in the world.
Establishing a new industry standard
Today, gaming is one of the fastest-growing industries globally due to its immense popularity and huge demand. Fueled by this demand and an emerging shift towards distributed computing models, Jensen Huang has now chosen to venture into the Omniverse – a revolutionary platform technology that allows developers to create real-time shared virtual worlds in nearly any environment, leveraging the power of hybrid cloud, distributed simulation and VR/AR technologies.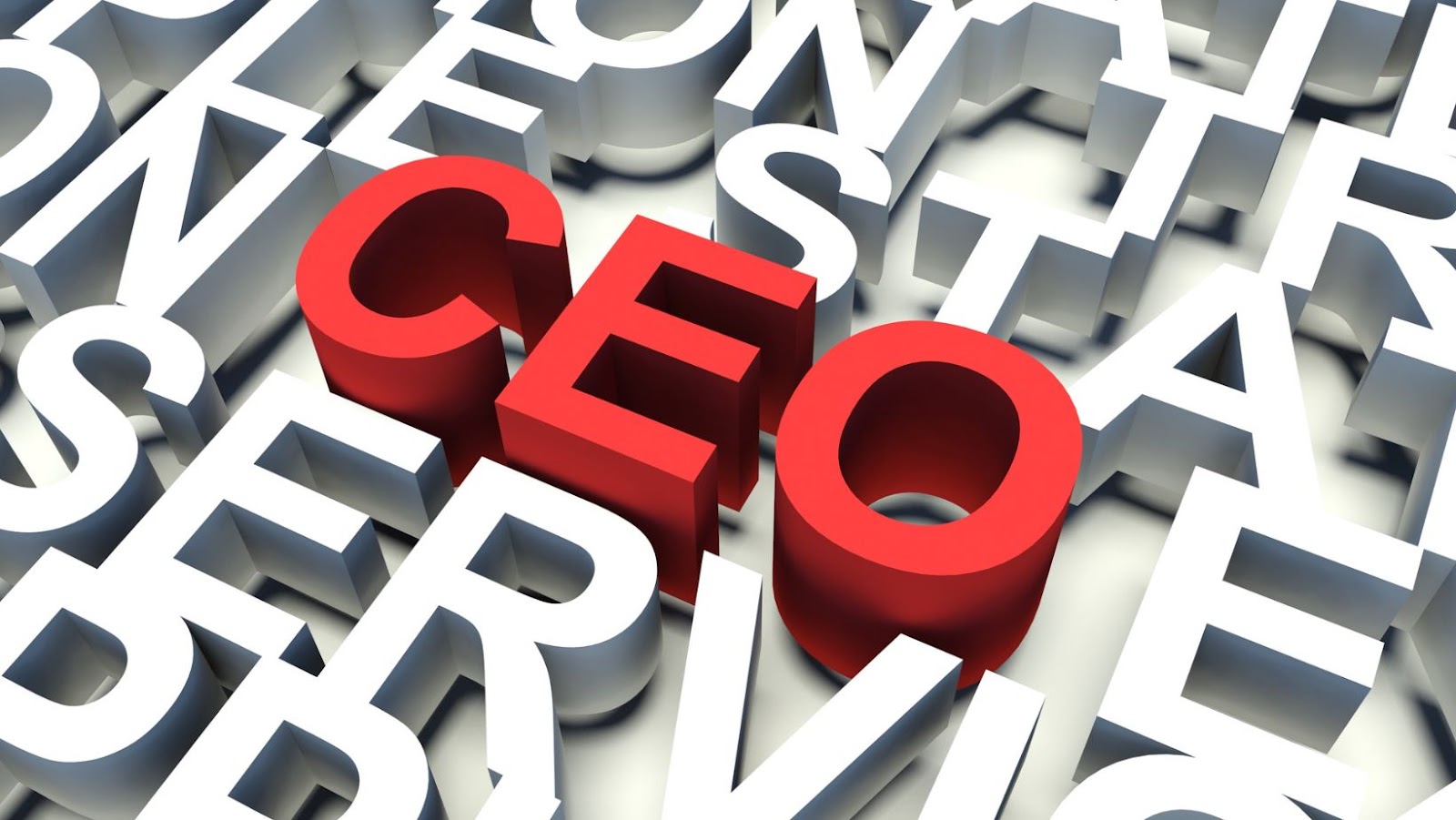 In introducing this new open platform, Huang hopes to establish a new industry standard for innovation in gaming and provide developers with a powerful unified platform for building larger-scale multiuser systems with unprecedented scalability. By tapping into NVIDIA's existing supercomputer architecture and partnering with leading cloud vendors such as Amazon Web Services (AWS) and Microsoft Azure, Huang aims to create powerful new tools to speed up development processes and reduce costs associated with creating large-scale VR/AR systems. In addition, he also envisions developing more efficient ways of utilising GPU-accelerated processing capabilities across different platforms.
Moreover, Huang is also looking at extending Omniverse's capabilities to other sectors like healthcare, journalism or education by giving them access to rich 3D data from multiple sources including physical objects, drones or robotics sensors to improve accuracy at scale. With these objectives set forth for the Omniverse project and Huang's passion for pushing innovation boundaries beyond their potentials – there could very well be plenty of exciting possibilities for what lies ahead for the gaming industry regarding insights from this venture!
Nvidia ceo jensen huang omniverse takahashi venturebeat
Jensen Huang, the CEO of Nvidia, made a major announcement recently that he is venturing into the Omniverse. The Omniverse is a collaboration platform enabling people to develop immersive virtual, augmented, and mixed reality applications.
There are many benefits to Huang's venture, such as greater collaboration and faster development of applications, and this article will discuss in further detail the advantages of this venture.
Increased efficiency in design and development
Venturing into the Omniverse could enable Jensen Huang to achieve a new level of efficiency for design and development processes. The innovative platform could reduce the time required for collaboration across different software applications, designers, developers, stakeholders and other teams from different companies. In addition, the platform could help create a more efficient workflow, allowing companies to review projects quickly, take better control of their development environment and focus more on developing solutions that meet customer needs.
The Omniverse would help in reducing the time required for training staff by providing an all-in-one platform that offers different tools and features. This platform would allow all teams to learn how to use it quickly, since each team can use its visual data – such as diagrams or screenshots – to track their progress in any operation. Additionally, it enables businesses to share design information with other stakeholders in real-time, thus eliminating delays in approvals and ensuring that everyone is up-to-date with the project's progress.
Using the Omniverse platform, Jensen Huang hopes to bring together workers from multiple platforms into a shared environment. This would enable creators to design products more efficiently and collaboratively without spending time exchanging files back and forth between platforms or dealing with compatibility issues across devices. Furthermore, remotely accessing application suites running on separate cloud providers can save companies from spending too much time configuring systems and setting up new projects from scratch whenever upgrades are required.
Improved collaboration between teams
Jensen Huang is pioneering the GPU to the next level with his new venture, Omniverse. Huang's goal in this endeavour is to allow unprecedented collaboration and communication between teams of experts from across different fields, from architecture to software engineering.
The idea behind Omniverse is to bridge the gaps between different creative fields that were previously impossible to bridge. The platform provides tools that can be used by multiple disciplines, while eliminating language barriers and providing a working environment where teams of experts can collaborate seamlessly.
Omniverse offers users the ability to break down traditional barriers within digital media production by providing an integrated suite of tools that enables interdisciplinary collaborations. This platform makes it easier for professionals from different areas such as game design, film and television production, architecture design, and more to collaborate quickly, reducing lag time when developing complex projects.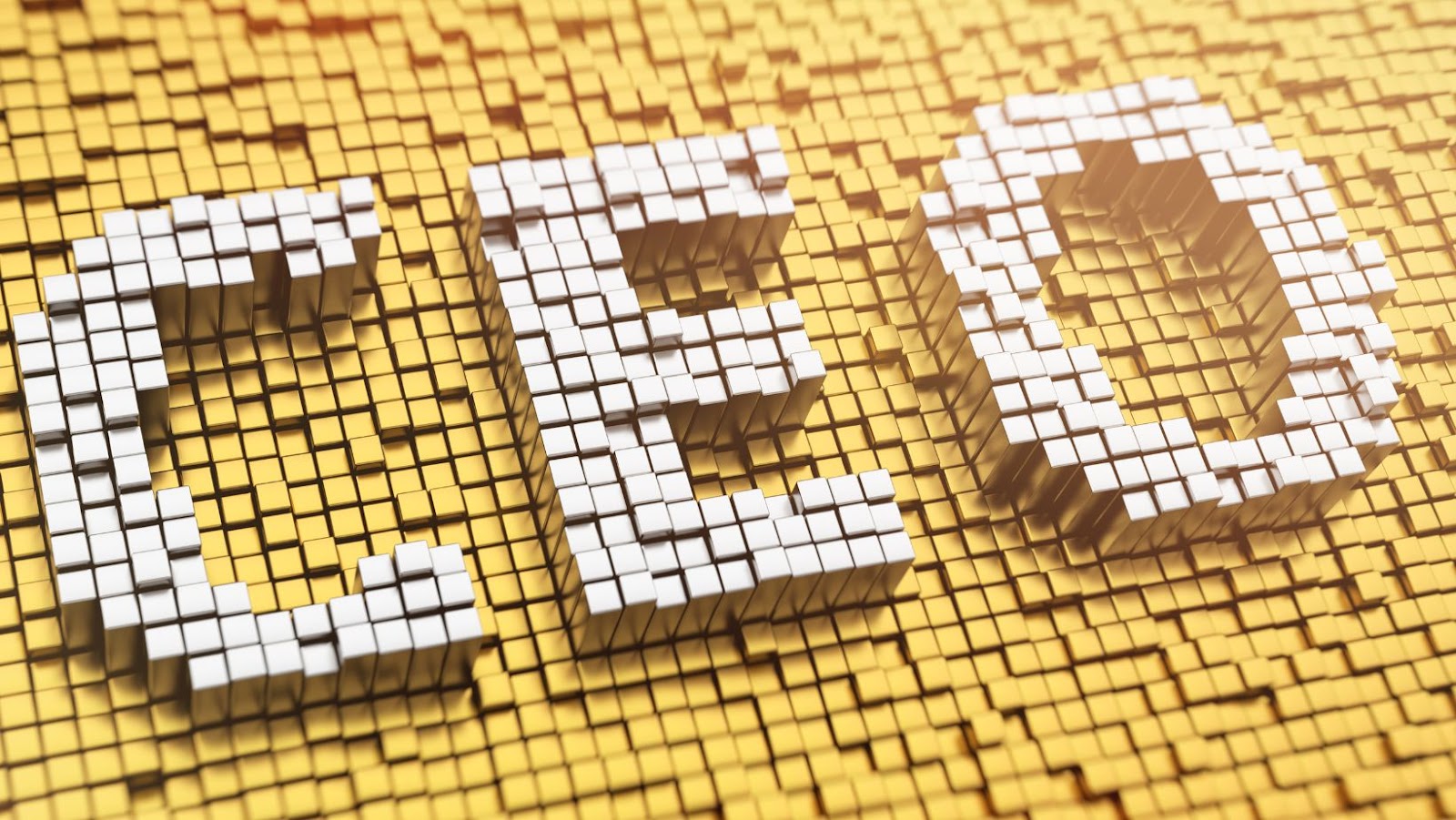 Additionally, with improved collaboration between professionals across various sectors – engineers, designers and more – Omniverse makes it easier for teams in different parts of the world to work together in real time without worrying about quality control or issues related to network latency or network latency disconnection. This platform eliminates existing boundaries by improving communication between collaborators no matter what kind of expertise they bring to the table or which location they are based in. It encourages new ideas by bringing together people from diverse fields around a shared project goal.
Increased accessibility to the Omniverse
Nvidia CEO Jensen Huang recently announced his intention to enter the Omniverse, an open multi-platform and multi-user virtual world. This bold move reflects what analysts describe as a growing demand for increased accessibility and content creation opportunities in virtual worlds.
The Omniverse can be used to collaborate in real time on the development of 3D applications such as augmented and virtual reality, video games, and more. In addition, the platform will enable users to upload their content and have it available for others in the omniverse network. With its centralised 3D simulation tools and OpenGL/Vulkan graphics rendering, the platform has many potential benefits for developers, customers, and end users.
Increased accessibility is one of the major advantages of Huang's venture into the Omniverse. The platform will provide users with easier access to 3D content without worrying about deep technical know-how or requiring any expensive hardware or software upfront. Additionally, through shared user platforms like Steam or Oculus Storefronts available within the Omniverse network, individuals are given greater access to various apps that cannot be accessed otherwise within an open universe like this one. Finally, by opening up collaboration tools that allow multiple people from various companies around the world to collaborate in real time – designers have more possibilities to explore with their projects than ever before!
Challenges Facing Huang's Venture
Nvidia CEO Jensen Huang recently announced the company's venture into the Omniverse with his company Takahashi Ventures, signalling a new era of technology.
While this project's promises are grand, a few logistical and technical issues need to be addressed for the venture to be successful.
This article will examine these challenges and evaluate how Huang's venture could face them shortly.
Competition from other platforms
Jensen Huang's 3D digital collaboration platform, Omniverse, has to face considerable competition from existing technologies such as those offered by Microsoft, Google and Apple. These companies have already established a strong presence in the 3D digital collaboration with their virtual reality (VR) and augmented reality (AR) platforms.
Microsoft offers the HoloLens 2 for enterprise and consumer use, allowing for real-time interactions in a 3D environment. Google has developed Poly, an online search engine for 3D objects across different operating systems, allowing uses to experience objects within their 3D environments. Similarly, Apple has been developing ARQuickLook which features interactive experiences for product exploration.
These existing technologies are well-established among businesses and consumers, presenting a challenge for Jensen Huang and his new venture given their existing user base and strongly established market share. Such competition could result in the need to introduce more competitive features than those offered by other platforms to stand out. Additionally, Omniverse needs to overcome the perceptions of users used to existing platforms by demonstrating its capability of connecting people's ideas beyond just 3 Dimensions tasks into what Jensen Huang calls "The Multiverse " or "The Omniverse ".
Security concerns
Security is one of the main challenges facing Jensen Huang's venture into the Omniverse, a universal cloud-based platform for AI, simulations, and more. Huang's team must invest heavily in developing robust security measures to ensure the security and privacy of customer data stored on the platform. This includes encryption to protect data in transit and authentication protocols to restrict access to user accounts. Additionally, when building out the back end architecture of the platform, safety measures must be taken to ensure that customer data is being stored securely.
Moreover, Huang must consider the security landscape of competitors. As with any competitive industry, third-party attacks are an ever-present risk and an ongoing challenge for cyber defence teams. As a result, companies like NVIDIA must have a clear strategy for detecting threats before they become larger issues and should have processes in place for quickly responding to attacks if they do occur. Ultimately, by diligently building a comprehensive security infrastructure and regularly auditing it against threats from competitors, Huang's venture into the Omniverse can help NVIDIA gain a powerful foothold in an ever-evolving AI landscape.
Balancing user privacy and data protection
The virtual world of the Omniverse is a very data-rich environment, enabling users to explore immersive digital worlds. As such, designing effective data protection measures to protect user data and privacy is one of the major challenges that Jensen Huang must face in his venture.
With immense amounts of user-generated content stored on the Omniverse platform and new applications joining it daily, Huang must find a strategy to efficiently manage and handle the large amount of user data generated while maintaining users' trust. To this effectively, he must incorporate best practices related to data protection into the design and engineering process of building new features and tools on the Omniverse platform. This includes implementing appropriate access controls based on customers' roles within an organisation, using secure encryption technologies for customer databases, ensuring detailed audit trails for customer activities, training personnel to appropriately handle users' data and assessing third-party vendors or partners thoroughly before sharing customers' information with them.
Furthermore, Huang will have to introduce measures to ensure compliance with relevant laws everywhere in the world from countries such as Europe (GDPR) with high standards for protecting user private information. Additionally as part of his venture into creating a digital world bridging real and virtual realities he should encourage developers creating applications on the platform to being aware of ethical principles such as privacy by design when developing AI applications or other similar technologies that could be potentially intrusive. Adopting these measures would help protect users' privacy while offering a safe environment for navigating their journey through the Omniverse.
tags = nvidia jensen huang omniversetakahashiventurebeat, nvidia ceo huang omniversetakahashiventurebeat, nvidia huang arm omniversetakahashiventurebeat