30 Self-Portraits Drawn While the Artist Was Under the Influence of 30 Drugs
Bryan Lewis Saunders likes to take drugs, both legal and illegal, and then draw pictures of himself. The results are strikingly different from drug to drug, and they vary from beautiful to grotesque, abstract and just plain bizarre.
An artist in his mid-40s from Virginia, now living in Tennessee, Saunders has completed more than 9,930 self-portraits to date (though not all under the influence of a drug).
He said he explored tragedy and social problems for a couple years, then switched to exploring sleep, pain and personality assessment—then drugs. He's most interested in the "things that are still a mystery to us all," he said in an email.
In 2012 Saunders told Wired magazine he'd decided to do a self-portrait every day for the rest of his life so that he "could die knowing that I tried to experience as much as possible when I was alive."
"All day every day, images and feelings of the world come into me and it's inescapable," he wrote to Wired. "So I thought if I did a self-portrait every day for the rest of my life, with no rules, the world and I could be more linked to my nervous system."
On his website, in an explanation of the "Drugs" portraits, Saunders writes:
"After experiencing drastic changes in my environment, I looked for other experiences that might profoundly affect my perception of self."
He devised an experiment in which every day he took a different drug and drew himself under the influence.
"Within weeks I became lethargic and suffered mild brain damage. I am still conducting this experiment but over greater lapses of time. I only take drugs that are given to me."
Saunders said in an email that, lately it's rare that he creates a new "drugs" portrait.
"I don't like all of these synthetic [drugs] they keep creating," he said. "It is rare that I'm offered something new to me nowadays."
But what he has completed already is stunning. Below are a few of Saunders' self-portraits on drugs:
1.
Abilify/Xanax/Ativan (dosage unknown in hospital)
2.
3.
Psilocybin mushrooms (2 caps onset):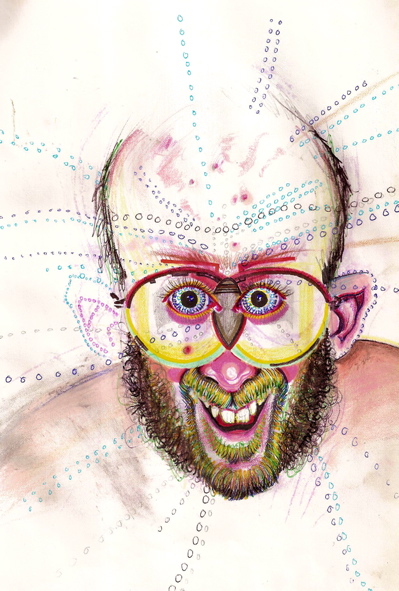 4.
1 sm glass of "real" absinthe (not the fake crap):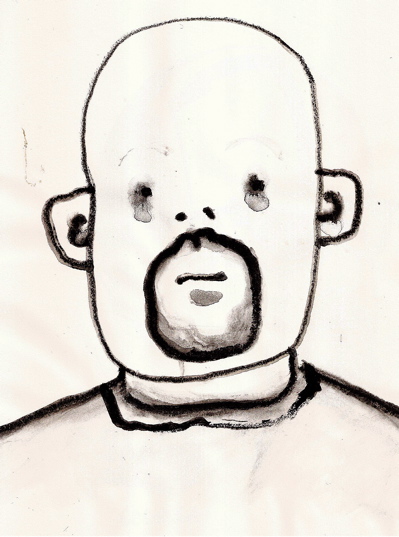 5.
10mg Adderall: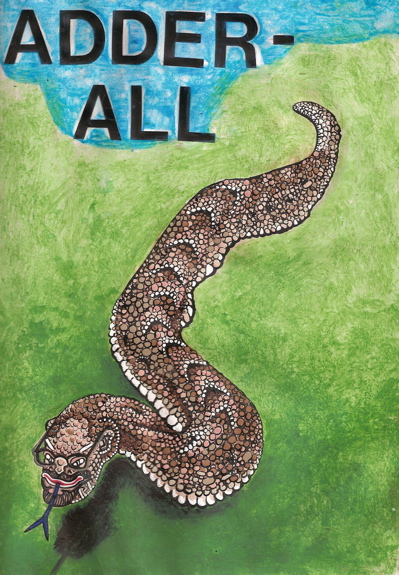 6.
10mg Ambien: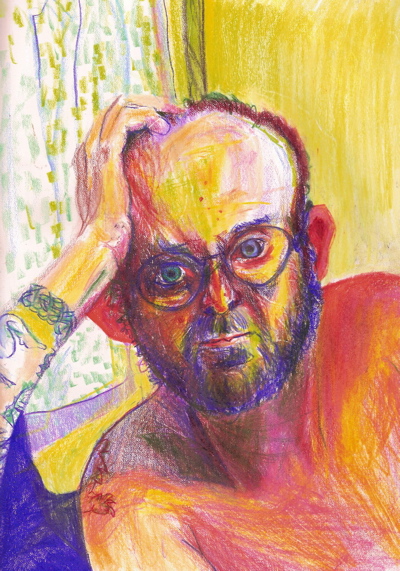 7.
8.
15mg Buspar (snorted):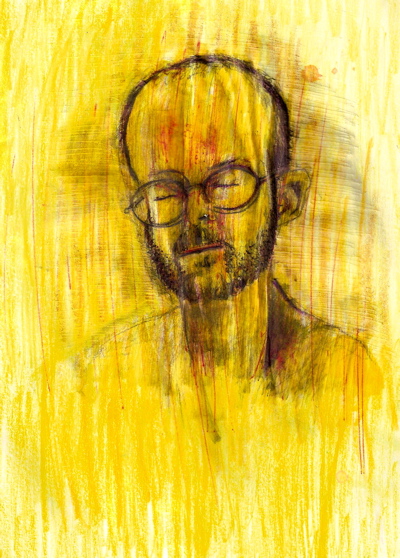 9.
10.
1/2 gram cocaine: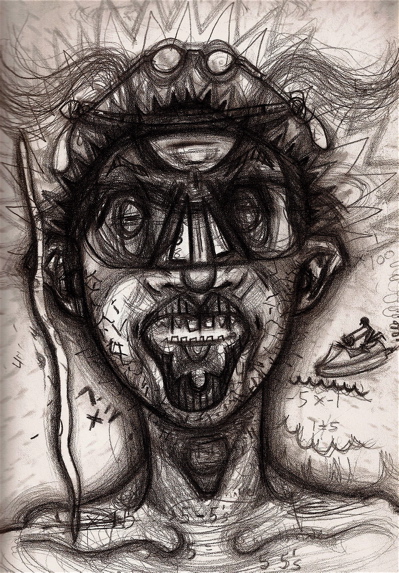 11.
2 squirts of computer duster: 
12.
2 bottles of cough syrup: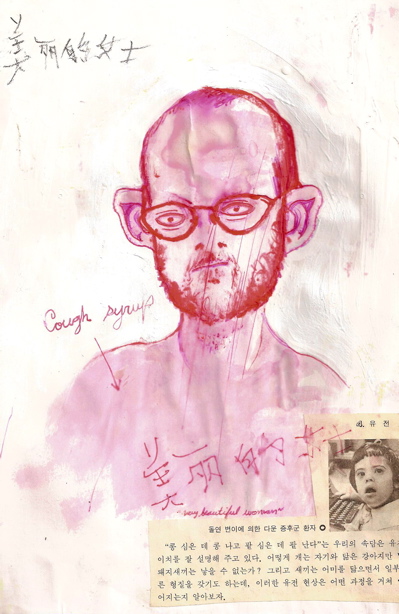 13.
1 "bump" of crystal meth: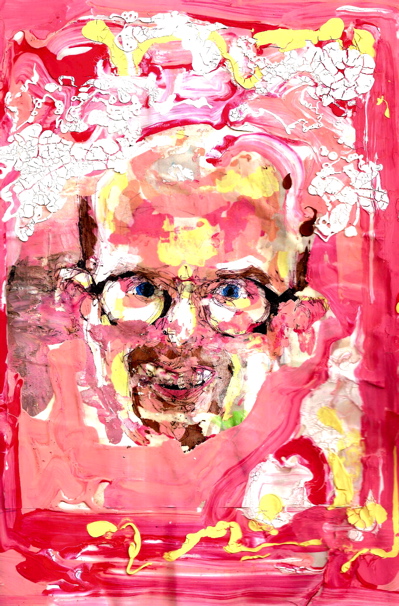 14.
1 shot of Dilaudid/3 shots of morphine (in the ER with kidney stones):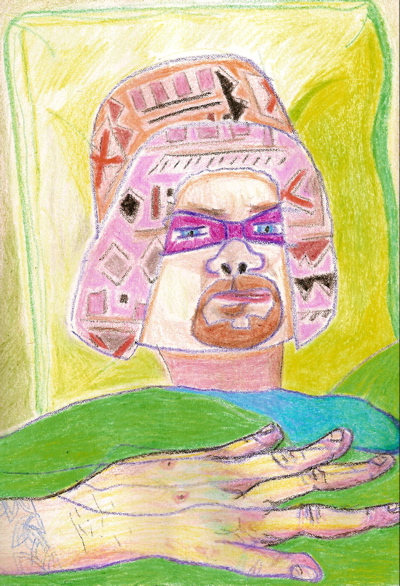 15.
DMT (during and after): 
16.
60mg Geodon:
17.
Hash (cannabis): 
18.
Heroin (snorted): 
19.
Huffing gas (during and right after):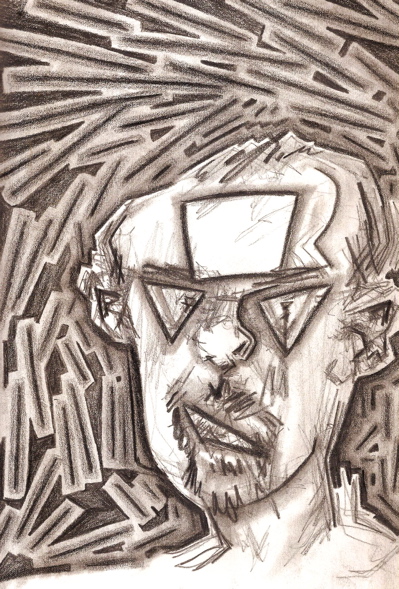 20.
3mg Klonopin:
21.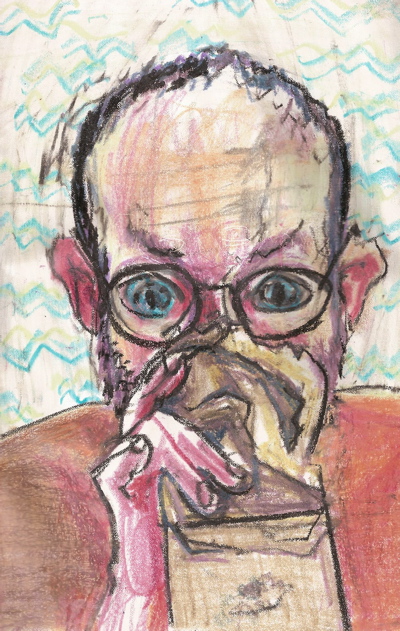 22.
7.5mg Hydrocodone/7.5mgOxycodone/3mg Xanax: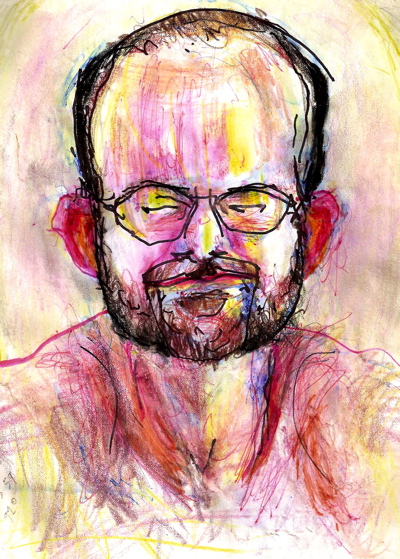 23.
24.
Morphine IV (dosage unknown):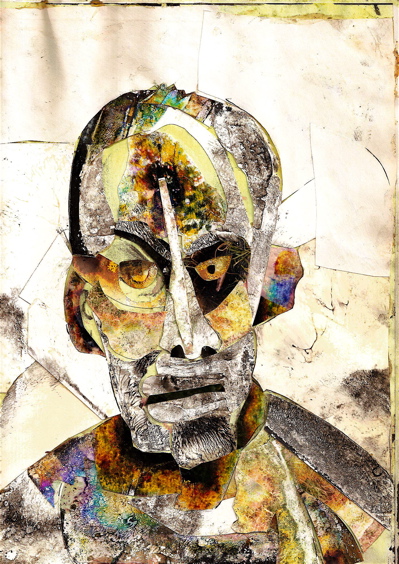 25.
Nicotine gum (after quitting smoking for two months): 
26.
20mg Valium: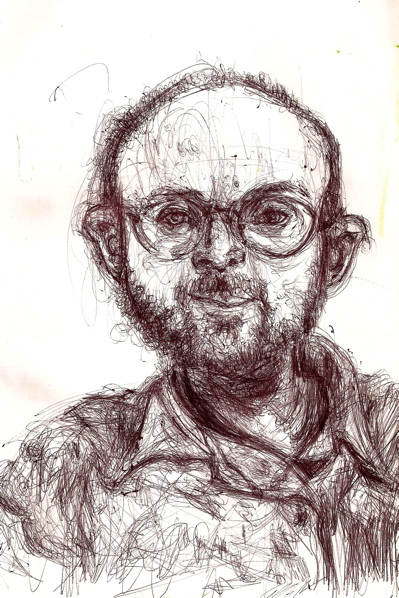 27.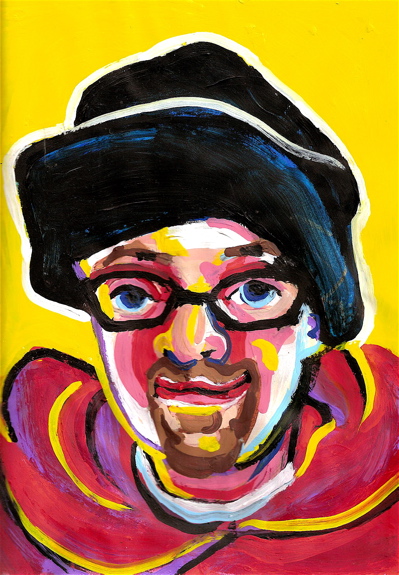 28.
4 Butalbitals (doseage unknown):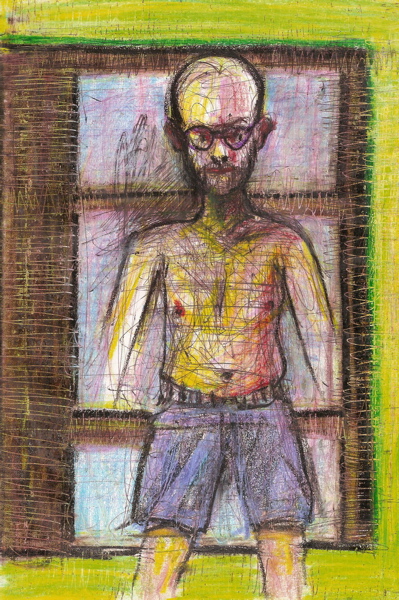 29.
4mg Dilaudid:
30.
Nitrous Oxide / Valium I.V. (doseage unknown in hospital):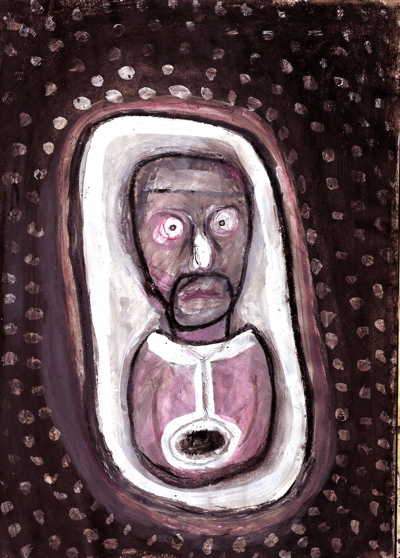 Find additional self-portraits on Bryan Lewis Saunders' website. 
Content via- Alternet/ Words by April M Short