One of my first encounters with Rosie and Ballet School was a couple summers ago off the beaten track about an hour outside of Berlin. Their show took place in a small wooden concert hall, lakeside, and back lit by bonfires. There was an aura of a small town high-school dance occurring. All of the  young music lovers attempted to be subtle, keep their cool, keep all body movement to a light sway, when of course the inevitable happened…the locals let loose and  a massive dance party broke out.
Who could resist when listening to the melodious joy ride of Ballet School.
Watch music video from 'Ballet School' for their song 'Crush':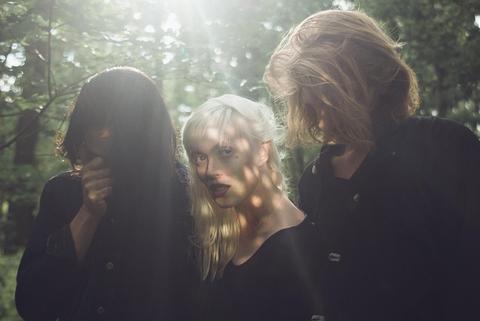 They have come a long way since that show a couple years back and lead vocalist, Rosie Blair, guitarist Michel Collet and Louis McGuire on drums have now released two singles on the label, Bella Union. "Heartbeat Overdrive" and more recently " Boys Again".
Having just played in New York, they are now back on this side of the Atlantic playing shows across the U.K and Europe, currently in Helsinki. Future touring dates to be released.
Until you can absorb them live, have a listen to their albums and remixes on Sound Cloud.
Listen to 'Heartbeat Overdrive':